Navigating the streaming minefield with and 'Without Remorse'
by
TYLER WILSON/Coeur Voice contributor
|
May 15, 2021 1:00 AM
Even before the pandemic, major studios occasionally used streaming services to salvage investments in movies they thought had little chance for box office success.
Different from the movies conceived and developed at a streaming service (ex. Netflix finances several movies per year, even expensive ones like Martin Scorsese's "The Irishman"), I'm talking about movies made by a studio that had plans for theatrical release before ultimately selling its distribution rights to a streamer.
Netflix acquires all types of completed films and television shows, and their steady lineup of movies includes indies, international films and small-to-moderately budgeted films that don't have much box office potential in a superhero/blockbuster-dominated market. And in some cases, Netflix seems willing to help out studios looking for opportunities to salvage misbegotten projects.
Pre-pandemic, the most prominent example was probably "The Cloverfield Paradox," which Netflix announced with a trailer during the Super Bowl before dropping it on its streaming service later that evening.
Paramount sold this movie to Netflix well after its completion. If you actually watched "The Cloverfield Paradox," then you probably understand why Paramount didn't want to invest millions into marketing and distribution of the space-set film. Far removed from the premise of the original movie referenced in its title ("Cloverfield"), "Paradox" would have likely tanked at the box office once word-of-mouth spread.
The pandemic has expanded this strategy. With many movie theaters closed for several months, studios, for the most part, delayed their blockbusters, utilized video-on-demand for smaller-scaled titles and sold as much as they could to streaming services. That's how "The Trial of the Chicago 7" landed at Netflix and how "Coming 2 America" released on Amazon Prime.
Disney and Warner Bros. now have their own exclusive streaming services, and they're currently experimenting with market-disrupting strategies that perhaps undermine traditional theatrical distribution. Warner Bros. is releasing its entire 2021 slate simultaneously in theaters and on HBO Max, while Disney is jettisoning some content to Disney Plus and utilizing a hybrid model of theaters/premium (extra cost) VOD for other titles (including the upcoming "Cruella" and "Black Widow"). At least at the moment, Warner Bros. seems to be finding some success with both streaming numbers and theatrical box office ("Godzilla vs. Kong"), but we're still in this weird purgatory where theaters are open but many people don't feel safe going just yet.
Paramount will also soon be ramping up its in-house streaming following the rebrand of CBS All Access into Paramount Plus. You can already see a new "Spongebob" movie that originally intended to hit theaters, and the studio recently announced ambitious plans for releasing a new feature film every week.
But that strategy didn't include "Tom Clancy's Without Remorse," a long-gestating project based on a mega-popular book series and starring Michael B. Jordan. They sold that movie to Amazon, which is already home to the John Krasinski-led series, "Jack Ryan," another Tom Clancy property.
Some might call that smart Clancy synergy, but, again, if you actually watch "Without Remorse," one gets the sense that the studio didn't think the movie would perform at the box office, with or without COVID-19 lingering around. After all, the once-lucrative Jack Ryan-led films tailed off at the box office too, which led to its eventual television rebrand.
"Coming 2 America" might have been a box office hit in a normal year, but well before Eddie Murphy decided to respark the franchise, we were seeing fewer and fewer broad "studio comedies." It used to be that studios would make anything with recognizable intellectual property. Now the measuring stick seems to be "intellectual property that can play overseas and generate a billion dollars in box office." So superhero movies.
With streaming services already the preferred landing spot for smaller-scale films and independents, it leaves fewer opportunities for what used to be the anchor of the theatrical movie experience. After COVID-19, we're not likely to see many more weekends in which three or four movies open in wide release at the same time. We'll be lucky to get one blockbuster, and maybe a single alternative and the staggered expansion of smaller movies that don't immediately land on streaming.
None of this is necessarily bad for the audience (though it certainly seems terrible for movie theaters). Maybe the world of mid-budget studio movies will thrive in a format led by Universal, which has released movies like "Promising Young Woman" and "Nobody" in theaters for three weeks before making them available to rent for $20 at home.
At that $20 price point, the studio is at least attempting to convince me it's a movie worth the premium price tag. Then again, it may sting more when the movie doesn't live up to those "premium viewing" expectations. At least "Without Remorse" didn't cost anything extra.
• • •
Tyler Wilson has been writing about movies for Inland Northwest publications since 2000. He is the co-host of Old Millennials Remember Movies, available everywhere you get podcasts. He can be reached at twilson@cdapress.com.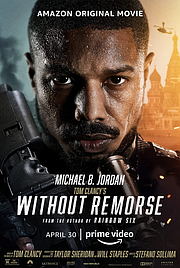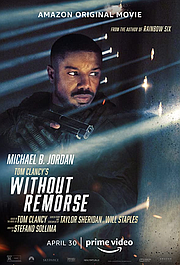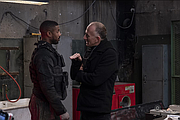 Recent Headlines
---