Kootenai Electric heads to Rathdrum
by
MADISON HARDY
Staff Writer
|
May 15, 2021 1:00 AM
After selling the company's Hayden location in December to the county, Kootenai Electric Cooperative Inc. has set sights on a new headquarters in Rathdrum. 
The decision to sell KEC's former 11-acre, 56,000-square-foot facility came after a 2020 Facilities Master Plan determined the property was inadequate to serve the cooperative's long-term needs, KEC Communications Director Erika Neff said. 
"From that study, it became evident that the construction of a new headquarters was in order," Neff said.
Kootenai Electric Cooperative, a member-owned electric utility company, has operated in the area since the late 1930s. As one of the largest electric cooperatives in Idaho with over 100 employees, KEC has implanted more than 30,000 meters and approximately 2,300 miles of electric line in Kootenai, Benewah, Bonner and Spokane counties. 
Soon after selling to the county, Neff said, KEC made an offer on property in Rathdrum and finalized the purchase in March. The land, located off Lancaster Road, sits in the city's urban renewal district, said Rathdrum Mayor Vic Holmes. He and other city staff are hopeful the addition of KEC in the community will bring new jobs and inspire industries to develop in the area. 
"Generally, when you get one thing in (a URD), that leads to more because the utilities and road development adds interest," Holmes said.
Holmes said Rathdrum needs two things: jobs and commerce. Over the past five years, he said, the city has emphasized bringing development to meet those needs, like the Kootenai Technical Education Campus.
The goal may be coming to fruition, Holmes said, as there has been increasing interest for business in Rathdrum. 
"Jobs are something that we're short of, especially here in Rathdrum. We need good-paying jobs, and I believe there is another group looking — I'm not at liberty to say who — but they would bring good work," Holmes said. "We've got a few good things coming, more commercial, retail." 
KEC is beginning the future facility's architectural engineering process and anticipates construction in the spring of 2022. If all goes well, Neff said, the new headquarters should be open for business by mid-2023.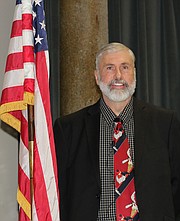 Recent Headlines
---