Faye Linda Shankle, 84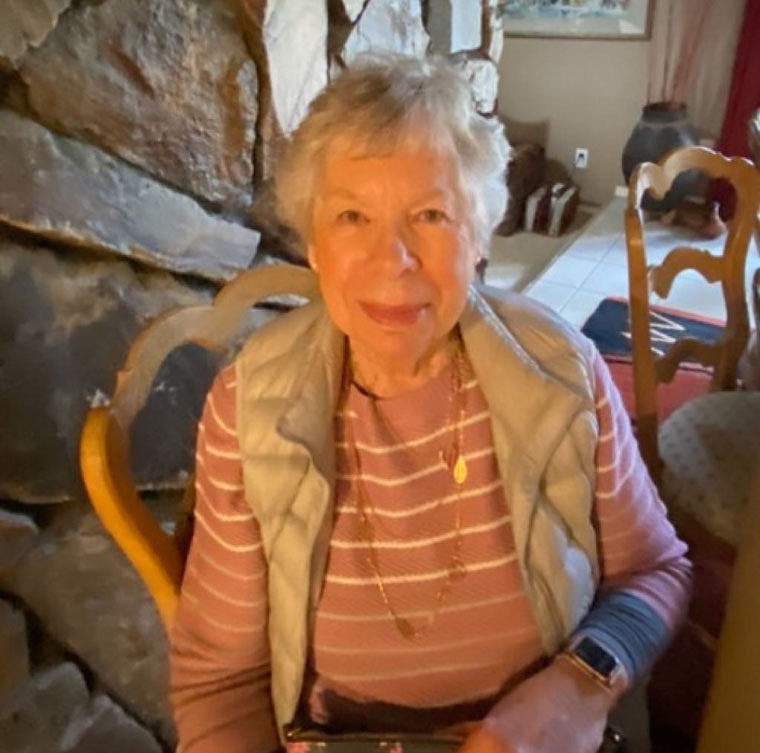 Faye Linda Shankle, 84, died in her sleep on Saturday, May 1, 2021, at her longtime residence in Hayden, Idaho.
Faye was born on March 1, 1937, in Sacramento, Calif., to Floyd and Ann Self. The family moved to the Placerville area in 1946, where she graduated from El Dorado High School in 1954 and then attended Sacramento Junior College.
Faye worked for the State of California when she met her future husband, Joe Shankle, who was a non-commissioned officer in the United States Air Force and stationed near Sacramento. In May of 1959, Joe and Faye were married and later moved to Beale Air Force Base, Calif., where Joe was next stationed. While there, Faye worked for General Dynamics until just before their first son was born in 1963. They were then stationed at Loring Air Force Base, Maine, where their second son was born in 1966.
The Shankle family returned to California while Joe served in Thailand during the Vietnam War. Joe later returned to Mather Air Force Base and retired in 1970. The Shankles lived in Placerville until moving to a farm in Westmond, Idaho, in 1975.
Faye worked as a legal secretary and then for the Idaho Department of Health and Welfare until she retired in the early 1990s. By then, both of their sons were serving in the Air Force, so Joe and Faye sold the farm and moved to Hayden in 1993.
Throughout their retirement years, Faye and Joe traveled extensively across the country to visit their many friends and relatives. They were RVers and snow-birds in Arizona for several years. Faye was a collector of antiques and decorative owls, an enthusiastic member of the Hayden Red-Hat Society, a photographer and a skilled genealogy researcher.
After Joe passed away in 2008, Faye continued to travel and visit friends and family, even traveling as far as Hawaii and Eastern Europe. She treasured spending time with her close local friends, Elena Infante, Sam and Maryann Taibi, Maryann Benson and Aaron and Roberta Davis. Faye's family, friends and neighbors were the center of her life and she placed a high priority on staying in touch with everyone.
Faye was preceded in death by her parents and husband. Her surviving family includes her sons and their wives, Brett and Marie Shankle of Ethel, Wash., and Jeff and Elena Shankle of Krivoy Rog, Ukraine, and cousin, Bruce and JoAnn Mello of Placerville; as well as numerous cousins throughout California and Oregon.
Services will be held at 1 p.m. Wednesday, May 19, 2021, at Coeur d'Alene Memorial Gardens, 7315 Government Way, Coeur d'Alene, ID 83815. Yates Funeral Home has been entrusted with the final arrangements. Please visit Faye's online memorial and sign her guest book at www.yatesfuneralhomes.com.
Recent Headlines
---