Hitting the (newly paved) road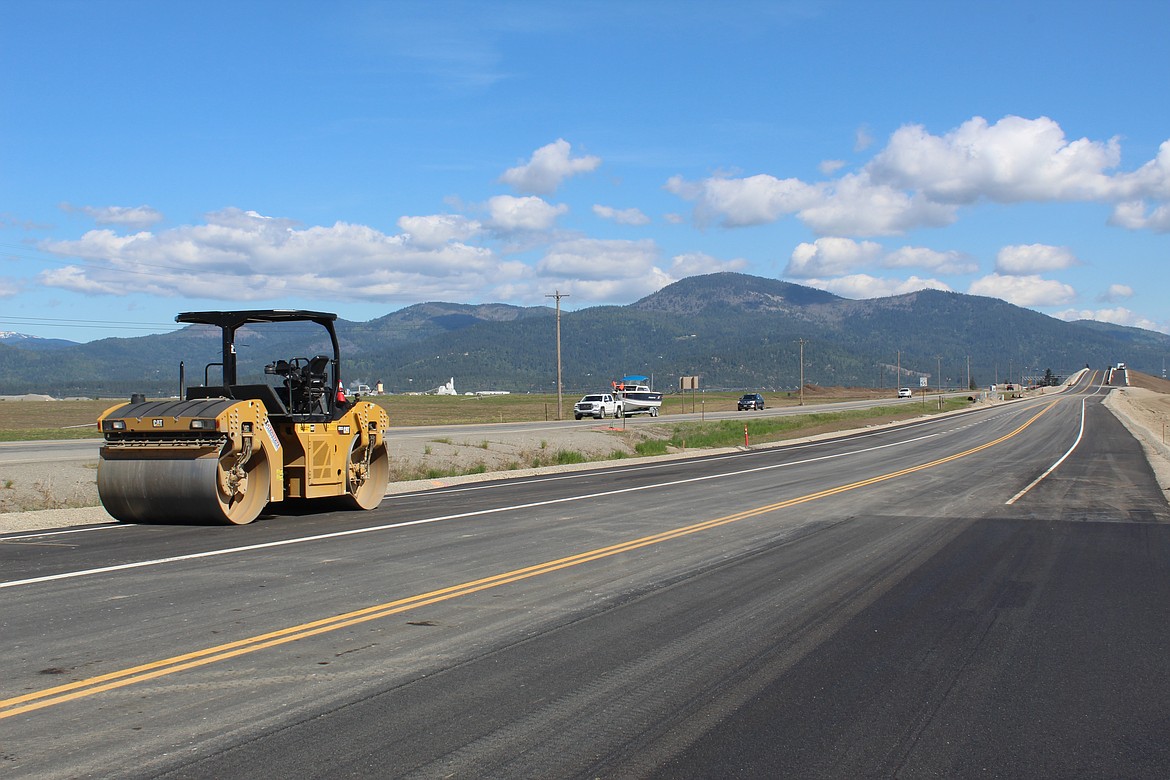 The first of two railroad overpass bridges on Idaho Highway 41 will open today north of Hayden Avenue. (JOEL DONOFRIO/Press)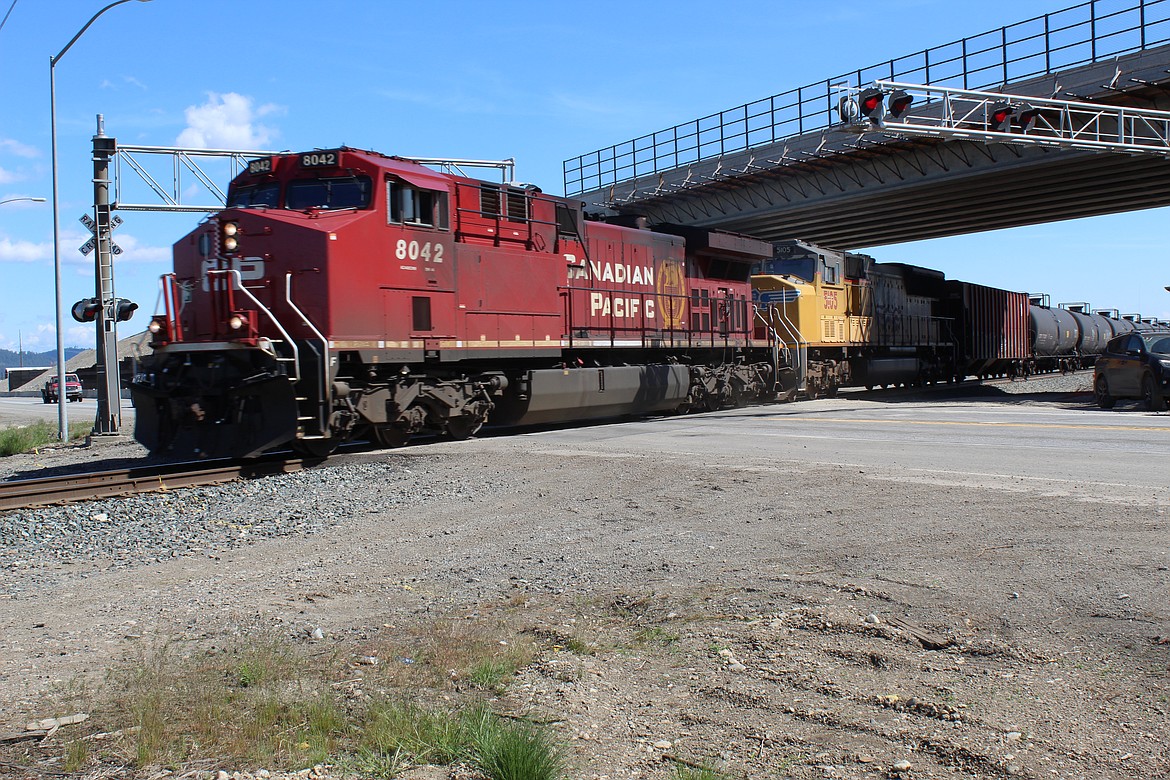 The first of two railroad overpass bridges on Idaho Highway 41 will open today north of Hayden Avenue. (JOEL DONOFRIO/Press)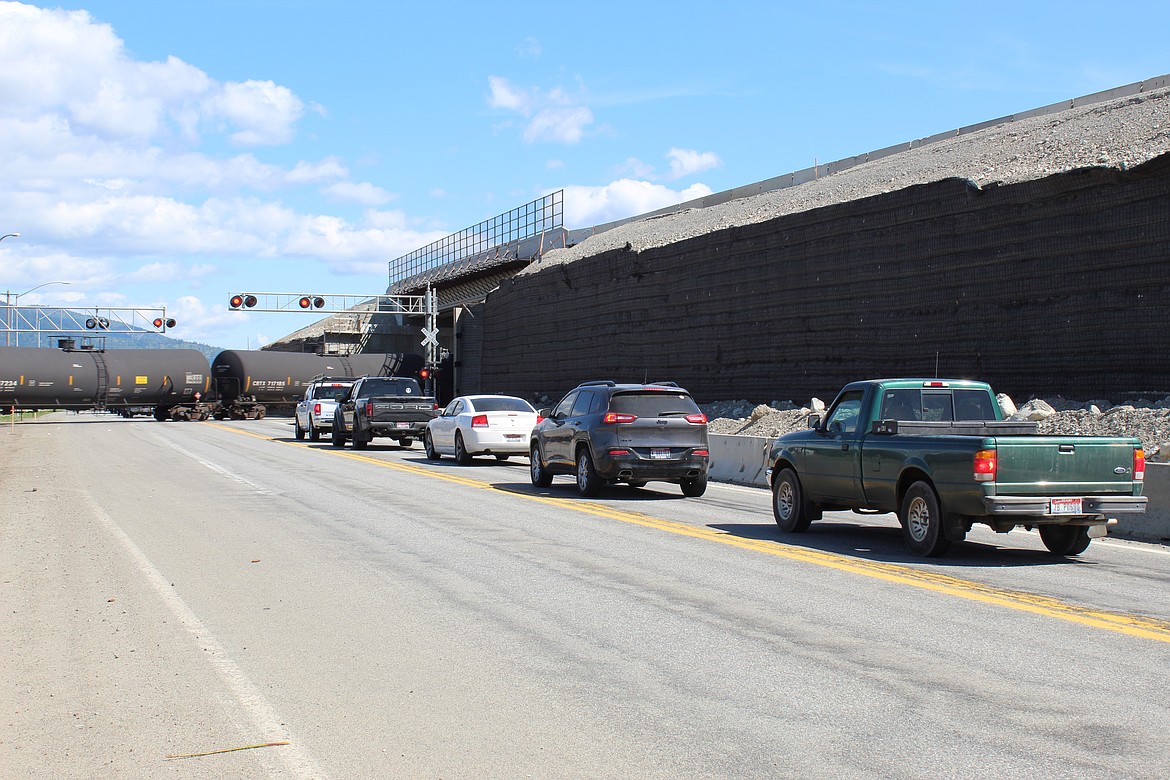 The first of two railroad overpass bridges on Idaho Highway 41 will open today north of Hayden Avenue. (JOEL DONOFRIO/Press)
Previous
Next
by
MADISON HARDY
Staff Writer
|
May 14, 2021 1:00 AM
The first of two railroad overpass bridges on Highway 41 opens today, offering some reprieve to North Idaho commuters. 
The $57.2 million expansion project from Mullan Avenue to Boekel Road began last June. As part of a long-term effort by the Idaho Transportation Department to increase the two-lane arterial to four between Post Falls and Rathdrum, parts of the project are opening for public use.
"Opening this first bridge is critical to moving on to the next phase of the project," ITD Project Manager Mason Palmer said in a news release Thursday. "Now we can start building the second bridge and continue upgrading intersections."
ITD anticipates traffic on Highway 41 will move onto the newly paved lanes between Prairie and Wyoming Avenue today, the release said. 
Though the closure of Hayden Avenue east of Highway 41 will be lifted, blockages will shift to the west and on Lancaster Road until early August, the release said.
ITD noted that other intersections along Highway 41 would experience intermittent closures with detours expected for about two months.  
Local detour information will be posted on itd.idaho.gov, and ITD is encouraging drivers to sign up for email updates at itdprojects.org/id41corridor. 
"Generally speaking, we will build a new set of lanes to the east, switch traffic over to those lanes, and then rebuild the existing roadway," Palmer said. "What drivers have historically traveled on will become two southbound lanes, and the two new lanes will carry northbound traffic."
Anticipated impacts for the improvements include:
2021
• Utility relocations south of Prairie Avenue
• Placing signals
• Railroad spur removal
• Open northbound bridge over railroad and begin work on southbound bridge
2022
• Complete highway widening
• Finish placing or upgrading signals
• Complete southbound bridge
• Work on the project is scheduled to finish by the end of 2022.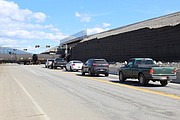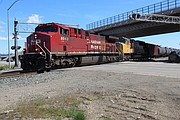 Recent Headlines
---