Local officials: New CDC guidelines don't mean the pandemic is over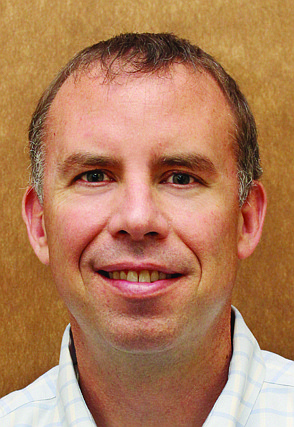 Local health leaders stress that Thursday's decision by the Centers for Disease Control to ease recommended health protocols for vaccinated Americans shouldn't be mistaken for an end to the COVID-19 pandemic.
"The pandemic is not over," said Dr. Robert Scoggins, medical chief of staff at Kootenai Health. "… Here in North Idaho, we're still seeing high infection rates, as evidenced by our continued high rate of admission to the hospital for COVID. Even though we have seen numbers decrease from the peak, infections are occurring and causing disease in our area. We continue to have an average census of 4-6 COVID ICU patients daily, which is much higher than an average flu season."
While North Idaho's new case count has generally trended higher in recent weeks, Panhandle Health announced only 27 new cases Thursday, down sharply from Wednesday's 54 and even further from Monday's 71. But Kootenai County's positivity rate has steadfastly climbed over the past seven weeks, from a pandemic-low 2.9 percent on April 1 to 7.4 percent on Thursday.
Katherine Hoyer, public information officer for Panhandle Health, said the very fact that Kootenai and Shoshone counties have been moved from the health district's "yellow" minimal risk category into the moderate "orange" category should indicate the pandemic is still a danger to the public.
"We are seeing outbreaks in schools and have reported 200 cases already this week," Hoyer said. "With the vaccine readily available and now approved for those 12 to 15 years of age, we hope that more choose to receive the vaccine as soon as they are able."
Thursday afternoon's announcement by the CDC represents a dramatic shift in the health protocols that have guided government and business decisions since the pandemic first began. Barring a few exceptions, fully vaccinated Americans no longer need to wear masks or practice social distancing, either outdoors or indoors, according to the government health agency.
"We have all longed for this moment when we can get back to some sense of normalcy," Dr. Rochelle Walensky of the CDC said. "If you are fully vaccinated, you can start doing things you stopped doing because of the pandemic."
Many in North Idaho have already enjoyed that normalcy. On Sherman Avenue in downtown Coeur d'Alene, for example, only a handful of businesses still display signage encouraging their patrons to mask up; fewer require their customers to mask up.
The CDC recommendations come with a few exceptions, however. Masks and social distancing are still required in transportation hubs and on buses, trains, airplanes and public transportation, something most governments and private travel companies are adhering to. The agency is also keeping masking and social distancing recommendations for long-term care facilities, jails and shelters. Those with compromised immune systems should still continue to wear masks and practice social distancing, Walensky said. And masks and social distancing is still recommended when visiting doctors, clinics and hospitals, the latter of which will continue to be enforced by Kootenai Health.
"The new guidelines still call for wearing masks in some indoor settings, including health care settings," Karen Cabell, Kootenai Health's chief physician executive, told The Press. "At this time, we will keep our masking policy the same until there is additional guidance for the health care setting."
One number that would ordinarily indicate a healthier pandemic landscape is actually, and unfortunately, misleading. Panhandle Health's count of closed cases jumped by about 1,700 cases between May 2 and May 13. A closed case often represents someone recovering from COVID-19 and continuing on with his or her life. The speed of that decline showed a quickly recovering population. But that number, Hoyer said, reflects the staff catching up on an overwhelming caseload, rather than North Idahoans' swift recovery.
"During the months when we were receiving hundreds of cases each day, our data team was overwhelmed, and some of the cases that should have been moved to inactive remained active," she said. "As the cases have come to a more manageable pace, our team has worked through these cases to reconcile any discrepancies that were remaining. We apologize for any confusion, and we now have it as a priority to keep this data current. This did not effect the total number of cases reported or any other data we report."
Recent Headlines
---