Form of government group gets ready to rock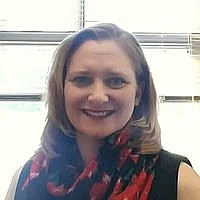 With the preliminary training session complete, the optional forms of government study commission will hold its first official meeting Monday at 5 p.m. 
Tuesday night's introductory meeting led by county communications manager Nancy Jones gave committee members a breakdown of Idaho open meetings, public records and ethics laws, and previous alternative forms studies. 
The study was officially proposed by Commissioner Bill Brooks last October, but the concept of the investigative commission isn't new. Changing the form of government to an alternative permitted in Idaho Code has been discussed twice in Kootenai County, once in 1996 and 2012. 
"When this came up in 1996, the board of county commissioners had a couple of resolutions, created the study commission that recommended to the board of county commissioners, but they chose not to put it on the ballot in the end," Jones said. 
The 1996 proposal would have altered the present government structure from three to five commissioners, hired a county manager, and hired instead of elected other county officials. Due to the dramatic nature of the change, Jones said the idea never went before voters. 
In 2012 the board of county commissioners did not hold a study commission, instead internally developing Resolution 2012-88 on the ballot, which failed to receive community support — 32.18% (16,572) to 67.82% (34,918). The resolution, Jones said, recommended the three commissioner form, electing the sheriff and prosecutor, and hiring a county manager, the coroner, clerk, and assessor. 
Ultimately, Jones said, the most critical points for the current group will be:
• How many commissioners should the county have — three, five, or seven?
• Does there need to be a CEO at the county level, and should that person be a hired manager or elected executive? 
• What becomes of the other six county offices now headed by elected officials?
Conducting the study are nine members and three alternates nominated by the county commissioners on April 27. Over the next year, the individuals will research the effectiveness of the current government and any value in switching to a new style. 
Committee participants and their nominators are:
Bill Brooks: Brian J. Cleary, Robert Fish, Kristen Wing (Joan Genter, alt.)
Chris Fillios: Dave Botting, David Levine, Phil Ward (Dr. Cheri Zao, alt.)
Leslie Duncan: Kurt Andersen, Tamara Bateson, Bryant Bushing (Bruce Mattare, alt.)
Information about the optional forms of government study is available at: https://bit.ly/3vWCcjO
"What you're going to do sure isn't easy, but it is important," Jones said.
Recent Headlines
---