She's got that tech knack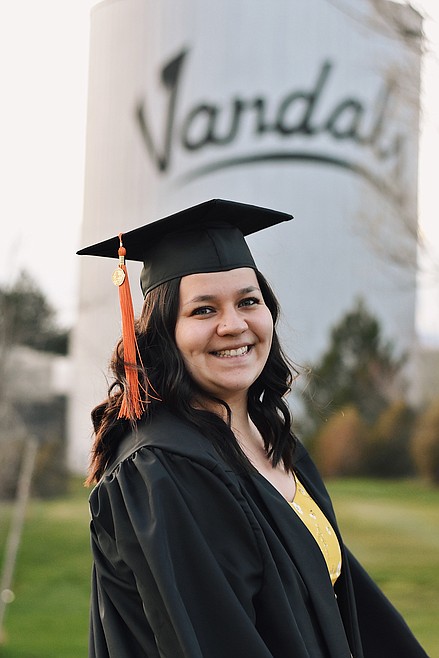 Isabel Hinkle, a 2017 Lake City High grad from Coeur d'Alene, is seen here in her University of Idaho cap and gown as she prepares to graduate from the U of I computer science program on Saturday. For her capstone project, she helped build a computer that could change the face of farming and crop maintenance.
Photo by Tiffany Gunderson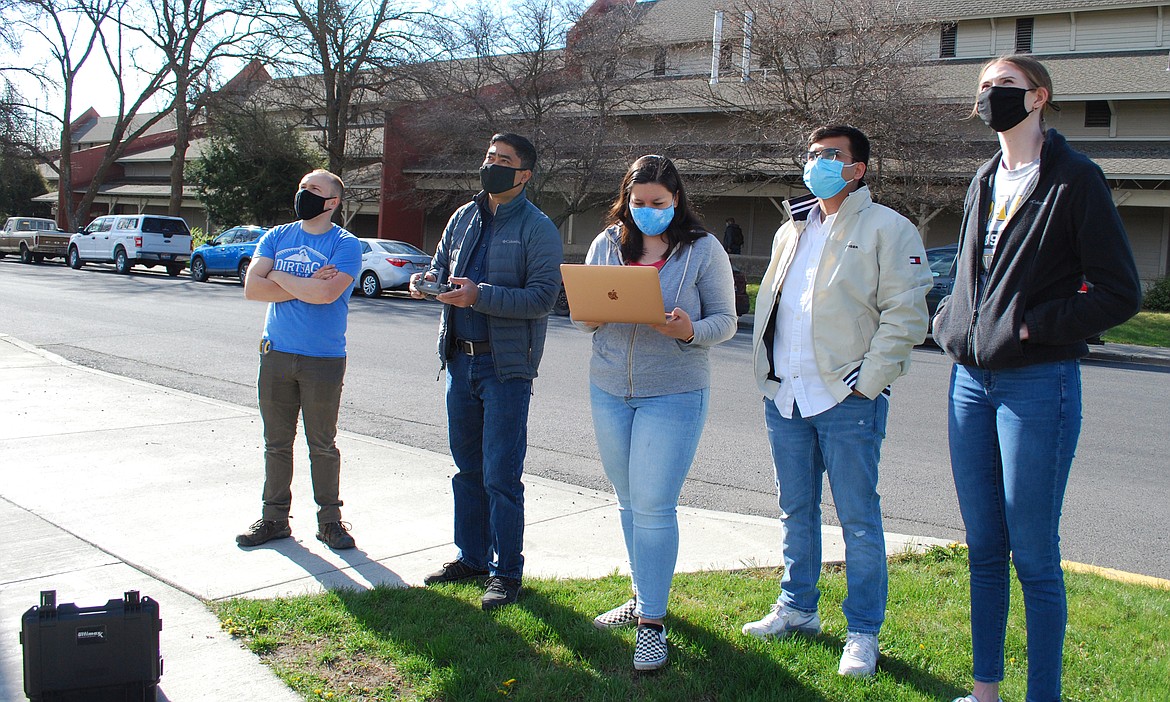 University of Idaho computer science major Isabel Hinkle of Coeur d'Alene, center, is seen here with her team during a field test on a special computer they built for their capstone project. Pictured from left: Jonathan Gift, the team's client Dr. Dev Strestha, Hinkle, Oshan Karki and Victoria Gehring.
Previous
Next
by
DEVIN WEEKS
Staff Writer
|
May 13, 2021 1:06 AM
COEUR d'ALENE — A 2017 Lake City High School graduate is nearing her next academic milestone: Graduating from the University of Idaho.
"I am feeling very nostalgic being only a few days away from graduation," Isabel Hinkle, of Coeur d'Alene, told The Press via email Tuesday. "I can't believe my time at the U of I is coming to an end, when I can remember so clearly walking across the stage four years ago at my high school graduation."
Hinkle, 22, has been on the East Coast this week interviewing for a potential career lead. The world is already opening up for this computer science major, whose senior capstone project was building a computer that could change the future of farming and crop maintenance.
The Raspberry Pi Movidius II Real-Time Image Processing was her top choice for the two-semester project, which she worked on with a team of student peers. Their client, Dr. Dev Strestha, developed the idea and the background for this project.
"My team was the first to work on it," she said. "Overall, we did not make as much progress as we thought we would, but we still accomplished a lot."
This project, once fully developed, will be able to take a small computer — the Raspberry Pi — and capture real-time video feed while communicating with a drone to spray pesticides.
"Not only will this eliminate the need for small, manned planes in the future, but it would also save costs on fuel, and reduce the plane emissions," Hinkle explained. "This project was aimed at finding a way to detect common weeds in the area from up above and incorporating a plus/minus 2-inch radius of spraying, to hopefully target weeds and reduce excess pesticide use/waste."
Hinkle said she originally chose to pursue computer science because she's always had a knack for technology.
"I took web design all four years in high school, so I went to the U of I already having the major of computer science decided," she said. "I wanted to be a web developer, but learned that computer science has a lot more to offer than specializing right away."
On the eve of graduation, Hinkle reflected that she had "a really great experience at U of I."
"I met a lot of great people during my time here and definitely made friends that will last a lifetime," she said. "I had some really great professors as well. But I am ready for the next chapter!"
She also has a special message for her loved ones who supported her on her academic journey.
"I'd like to include a special thanks to my family for always believing in me and encouraging me to pursue my dreams no matter what," Hinkle said.
Coeur d'Alene students will graduate with their Moscow counterparts on the U of I campus in Moscow on Saturday.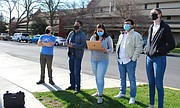 Recent Headlines
---