It may be another disastrous year for wildfires in the west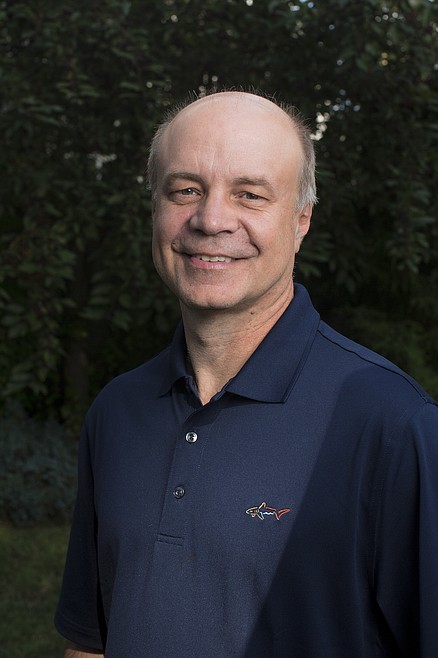 Randy Mann.
JAKE PARRISH/Press
Despite a little moisture over the weekend, it's been one of the driest first 10 days in recorded history in Coeur d'Alene and the rest of the Inland Empire. Since March 1, we've only received about 1.90 inches of precipitation at Cliff's station. The normal from March 1 through May 10 is about 4.50 inches, about 42 percent of normal. May is one of our wetter months at this time of year as we normally receive 2.37 inches of rain, so we may see a third month in a row with below average rainfall. June's normal average precipitation total is 1.93 inches. At the Spokane International Airport, only 4.13 inches has fallen since Jan. 1. Its normal is near 6.90 inches.
The dry pattern is expected to continue this week as the strong western ridge of high pressure will be dominating our weather. However, there is the possibility of some moisture around early-to-mid next week, but the biggest chance for significant rainfall is late in the month and into the middle of June.
For the summer of 2021, conditions are once again looking drier than normal across much of the Far West. Over the last 10 years, the summer seasons in North Idaho have been on the dry side, so I don't see any immediate change to that pattern.
According to the U.S. Drought Monitor, most of California, the Intermountain West and the Desert Southwest are currently experiencing severe to extreme drought conditions. It's also been dry in the western sections of the U.S. Great Plains and the north-central U.S. where this region is reporting severe drought. If this drought pattern expands later this spring and summer into the Midwest, then we may be hearing about widespread damage to corn, soybean and wheat crops.
The serious lack of moisture across much of the western U.S. will likely lead to another tough, if not disastrous, wildfire season. It's already off to an early start as there as 12 major blazes. Two of them, as of the weekend, were reported in California, Florida, North Dakota and Arizona. Since Jan. 1, the National Interagency Fire Center reports that nearly 530,000 acres have been burned from wildfires. For the same time period in 2020, fires consumed about 267,000 acres while 223,000 acres were burned in 2019. However, in 2018, over 1.4 million acres were lost to fires from Jan. 1 through May 8.
On a global scale, 2020 was the fifth most expensive year for wildfire losses. That year started off with the worst blazes in recorded history across much of Australia. Major blazes were also seen in the western U.S., the Arctic and Brazil. It was the worst wildfire season again in California as approximately 4.2 million acres were burned. Total damages were nearly $20 billion for the western states last year. For the entire U.S., 10.122 million acres were burned. It was a very close second to the record 10.125 acres that were charred back in 2015.
Much of the western U.S. is expected to have warmer-than-normal temperatures and very dry conditions for this summer season. This scenario, combined with another consecutive dry year for many locations, has left many forests and brush areas tinder dry.
According to the National Significant Wildland Fire Potential Outlook that was issued a week ago, much of the Desert Southwest, western and central Texas, western Oklahoma and southwestern Nebraska have above-normal fire potential for the rest of this month. In June, the region expands into all of Utah, eastern Nevada, parts of northern California, central Oregon and parts of eastern Washington. For July and August, higher-than-normal fire danger levels are expected across the coastal and mountain regions of California, the central Rockies, central Oregon and parts of eastern Washington. Southeastern Idaho will also have a projected higher-than-average wildfire season. In North Idaho, the current forecast is for a "normal" wildfire season through August, but officials are concerned that the western portions of the country, including the Inland Northwest, may be in for a disastrous year mainly due to the extreme dryness.
To the north in British Columbia, officials are also concerned for more wildfires as conditions have been extremely dry. The last two years, 2019 and 2020, were much calmer for fires when compared to the record-breaking years of 2017 and 2018.
According to the U.S. Department of Interior, it's estimated that approximately 90 percent of wildfires are caused by humans. Unattended campfires, debris burning, downed power lines, discarded lit cigarettes and arson are the main causes. The other 10 percent of wildfires are started by lighting or lava flows. Many of the disastrous fires in California last year were started by dry lightning.
• • •
Contact Randy Mann at randy@longrangeweather.com
Recent Headlines
---