Robert 'Bob' Lee Bartlett Jr.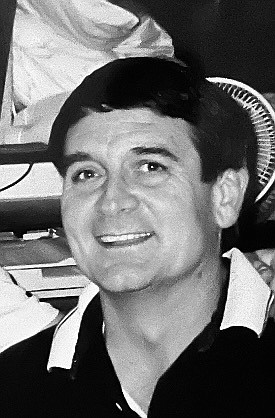 Bob was the second oldest of seven children, born from lifelong teachers Helen and Robert Bartlett Sr. He grew up in Spokane Valley, Wash., graduating from Lewis and Clark High School. Bartlett played football for two years at the University of Idaho, where he earned his Bachelor of Science degree.
Bob and Nina Jenkins met their senior year and were married a year later, on Aug. 5, 1967. He then attended Washington University in St. Louis to earn a D.D.S. and shortly thereafter the military's Public Health Service Commissioned Corps assigned him to work as a dentist for the Indian Health Service in St. Ignatius, Mont. After three years of dental service he decided to pivot to a new career path — one as a coach and a teacher.
"Coach" Bartlett loved football and was loved by his players. As a high school football player Bob earned a city championship title while being coached by his father. A decade of his coaching career was accumulated at Loyola High School in Missoula, Mont. He moved on to serve as the offensive coordinator at Coeur d'Alene High School, helping lead the Vikings to a 1982 state championship win.
Bob finished his career as the head coach of the University High School Titans in Spokane. He introduced the west coach offense to his players, which established state records in passing in Idaho and the Greater Spokane League. Among many others, his passion for coaching the game inspired Monte Kohler, the 36-year O'Dea coaching legend, and his son, Rob Bartlett, who led the University Titans to a third-place state title in 2012.
If Bob was not on the football field, you would find him in a fishing boat baiting hooks with smelly maggots, teeing off at Meadow Wood golf course, mowing his lawn to perfection, or endlessly watching hunting and fishing shows while making notes of the most successful techniques. He loved the outdoors and devoted much of his time in teaching his family the love of these activities as well.
Near the end of his life, Bob was diagnosed with dementia and received compassionate care at the West Seattle Quail Park Memory Care Residence and European Senior Care Center. He was a staff favorite with his funny football slogans: "Run it again!" and "Let's go!"
He passed in his sleep on April 10, 2021, and is survived by his wife of 53 years, Nina Bartlett; his siblings, Anne Wallin, Cathy Crest, Bill, Paul, Mike and Mark Bartlett; his four children and their spouses, Mareen and David Brown, Don and Anne Blair, Shelly and Leo Lambert, and Robert and Ali Bartlett; and 12 grandchildren, William, Devon and Lily Brown, DC, Ronin and Ardis Blair, Leo, Wyatt and Ethan Lambert and Robby, Kace and Gage Bartlett.
Due to COVID restrictions, the family will be having a private celebration of life. In lieu of flowers, the family has requested donations in the memory of Bob Bartlett be offered to either the National Wildlife Fund or alternatively, to the University of Idaho, to make an impact on the life of a student.
Please share memories of Bob on his tribute wall and visit the full obituary page and online guestbook at: emmickfunerals.com/obituary/RobertBob-BartlettJr
Link to the National Wildlife Fund in Memory, Honor of: support.nwf.org/page/8844/donate/
Link to the University of Idaho Fund in Memory, Honor of:
givecampus.com/campaigns/3269/donations/new
Recent Headlines
---