Kathleen 'Kathy' Lois Kalaher Baade, 72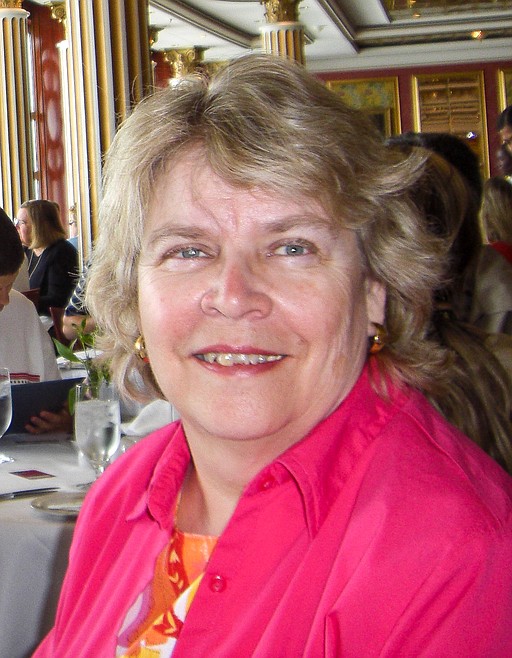 Kathleen "Kathy" Lois Kalaher Baade passed away peacefully on Tuesday, April 20, 2021, following a surprising diagnosis of late-stage cancer. She was comfortable and surrounded by love. Kathy was 72.
Kathy was born May 4, 1948, in Twin Falls, Idaho, to the late Ralph and Margaret Kalaher. From early on, Kathy followed in her parents' footsteps and was passionate about helping others and music. Kathy played the French horn, participated in the marching band and was in the first graduating class of Lincoln High School in Sioux Falls, S.D.
After graduation, Kathy pursued a degree in special education and used her experience as a woman with cerebral palsy to advocate for and work with disabled children. She was named as one of the Outstanding Young Women of America in 1969 due to her work with disabled children and civic activities.

Kathy continued this work throughout her life. She ran a foster home for children with special needs in Bremerton, Wash. She worked in special education and offered respite care to the families of her students on the weekends in La Crosse, Wis. She was a dedicated nanny and pet-sitter for many local families in Idaho. The families and children she worked with knew her as "Kappy" and often saw her as a bonus grandmother.
Kathy was also dedicated to her faith and was a lifelong member of the Lutheran Church. She was a founding member of Christ the King Lutheran Church in Fallbrook, Calif. Later, she was a community leader at Calvary Lutheran Church in Post Falls, Idaho, working as a pastor's assistant and volunteering in Stephen's Ministry.
Kathy and her first husband, Michael W. Day, of Kellogg, Idaho, had two daughters, Delana C. Day and Marne H. Day. She enjoyed sharing music with them, teaching them family traditions or recipes and cheering them on.
After the end of her first marriage, Kathy reconnected with an old friend, Edward A. Baade, of Kellogg, Idaho. He was the love of her life, and the two married within the year. Whether they were camping, watching baseball or caring for their dogs, they were always side by side and devoted to each other. Kathy was also the grandmother of two young grandsons, Ellis W. Day-Cone and Callen H. Day-Cone. Though they lived far away she loved video calls with them, writing them letters and sending them coloring pages.
Kathy is survived and deeply missed by her husband, daughters, grandsons, family, neighbors and friends. She had a dynamic life of helping people, loving children and giving her light wherever she went. She will be remembered by all who knew her.

By her request, there will be no memorial service, though her remains will be interred in the Evergreen Cemetery in Post Falls. In lieu of flowers, please send donations to the Hospice of North Idaho (https://www.hospiceofnorthidaho.org/donate/) as this was a place that provided remarkable care and support to Kathy and her family during her last days.

Recent Headlines
---