Angela Rose Murray, 69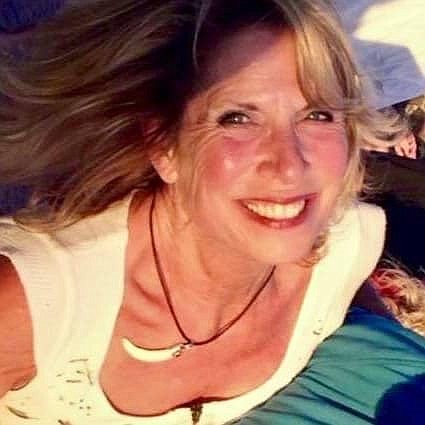 On April 10, 2021, Angela Rose Murray, a very young and vibrant 69-year old, entered the gates of Heaven peacefully from her home in Rathdrum, Idaho. One of three children, Angie was born on May 20, 1951, in Seattle, and learned from her mother, Daphne, how to sew at an early age. Her creativity for sewing and design was one of her many passions.

Angie graduated from Kennewick High School in 1969 and went to Central Washington University to pursue her degree in education. She began a 30-year teaching career, in which she taught home economics and consumer and family living at Pasco High School for the majority of those years.
Angie devoted herself to her craft and giving her love, care and compassion to everyone she graced with her presence. She showcased her students' abilities through fashion shows in the community. She excelled in educating the students how to cook with flare and embrace their creativity. Teaching and being around people came natural to her. Her students knew that she was invested in them and they carried that with them throughout their lives.
Educating others was a perfect fit for Angie because she was always educating herself and developing her own creativity. Whether it was creating a new cheesecake or making custom-made teddy bears for sale, she never stopped learning and she never stopped creating.
Angie never stood still. She went from one project or crisis to another - never missing a beat. She was a woman of perpetual motion and instilled her zest for life into her two sons. If one word described Angie, it would be energy!
Angie also displayed great wit and was not above laughing at herself.
Though she herself was a natural blonde, she was the one always telling the latest 'dumb blonde' joke.
She loved her family and everyone she met became a friend.
On Aug. 6, 1977 she married Frank Murray. They raised two sons, Shafer and Spencer.
In 2004, Angie retired and moved to a lake house in Rathdrum, Idaho, where she really began to live life and be happy. She was involved the community through ski club, dance classes, church and dance groups such as the Red Hot Mamas and Blazen Divas. She had a smile that engaged audiences when she danced. Her energy and enthusiasm motivated everyone she was around.
Angie loved dancing ballroom multiple nights a week and jumped into it with her heart and soul. She spent the winter skiing daily and was the secretary of the ski club, where she greeted everyone with a smile and drew them into the group. She loved to cook and was a foodie, she never would miss an opportunity to wow a crowd with her wonderful dishes with recipes she created.
Angie was a devout member of her church and loved her faith and relationship with God.
Angie's biggest joy in life was being a mother and grandmother. She shared her passion and unconditional love for life with her two boys. She gave her everything to them and showed them what it means to think of other people first and be a man of honor. She taught them how to love unconditionally.

In 2015 she became a grandmother for the first time and got the opportunity to share her passion for life and creativity with her granddaughter, Kinsley, and other grandchildren that followed. She loved teaching Drayden and Kyson how to cook anything from hot cocoa bombs to fried rice and everything in between. Her last grandson, Baby Slayten, was born on Sept. 2 of 2020, and every minute he spent with her was in her arms; she refused to put him down.
The joy that poured through her soul when she spent time with her grandchildren was angelic. She had undeniable joy seeing her sons become amazing, loving fathers and nothing made her more proud. Her boys will always remember hearing "I love you like my next breath," as she said goodbye on the phone.
Angie was preceded in death by her father and mother and younger sister, Elaine Jensen. She is survived by sister, Nancy Van Allen; her sons Shafer and Spencer; daughter-in-law, Emy; and grandchildren Kinsley, Slayten, Drayden and Kyson.
A memorial will be held at 5 p.m. on Thursday, May 20, 2021, at Hillspring Church in Richland, Wash. For questions you can contact Shafer at 310-980-9972.
Recent Headlines
---