Aaron's Furniture to open in former Pier 1 location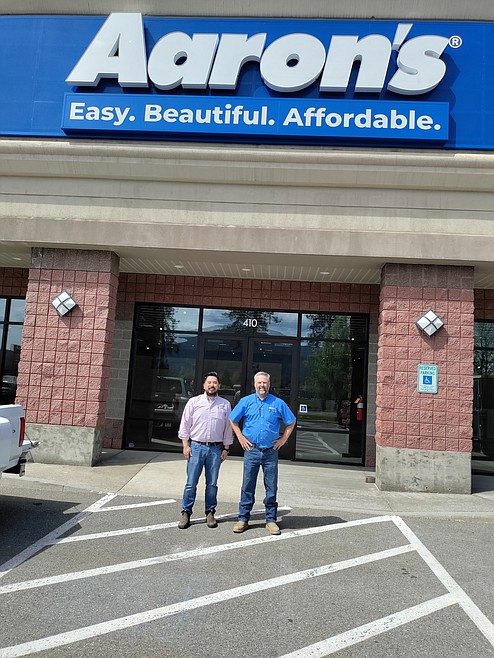 Courtesy photo Employees David Hong and David Lyons stand in front of Aaron's Furniture, Electronics and Appliances, now located in the former Pier 1 Imports location at 410 W. Wilbur (west of U.S. 95).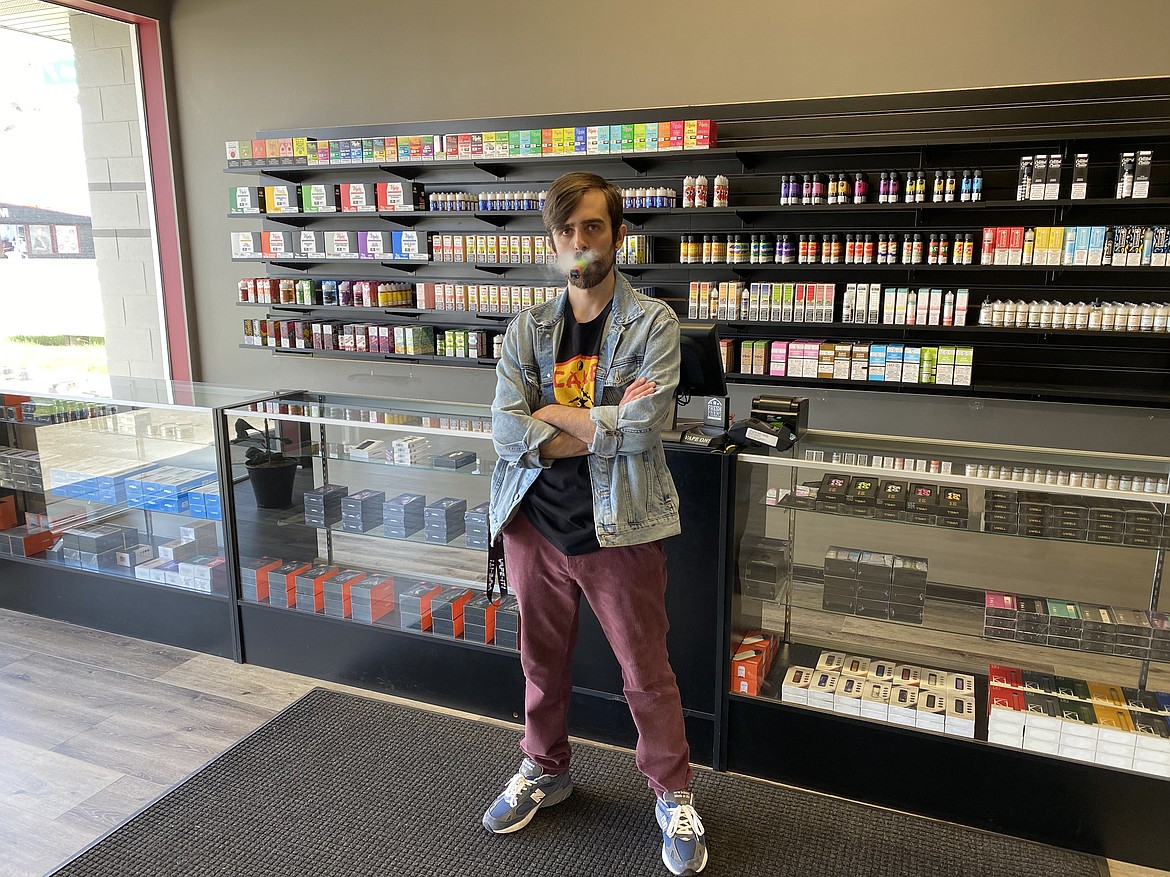 Courtesy photo Paul Barbieri stands in the Vape-It! Ecigs shop at 2310 N. Fourth St. (a former tuxedo shop).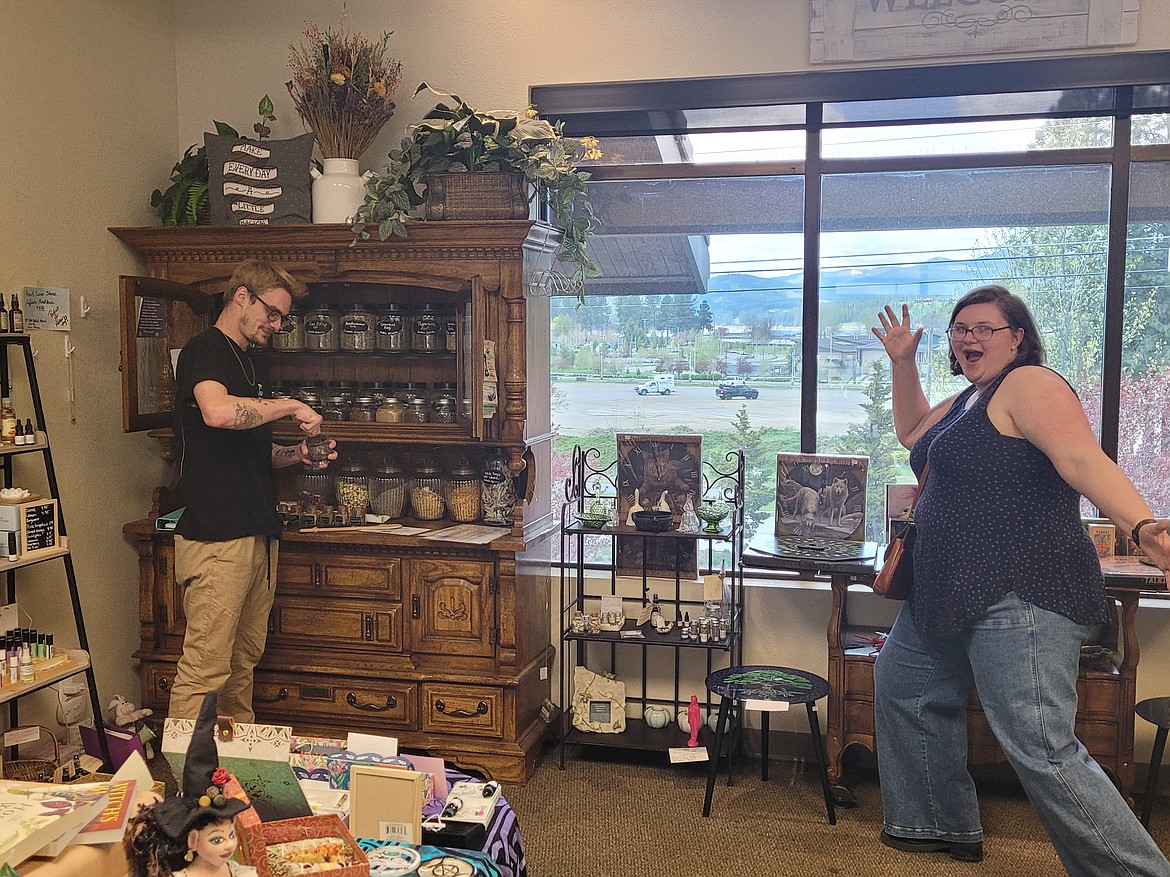 Courtesy photo Warren Foor poses with customer (and mom) May Hagan at The Good Witch Apothecary, in Suite 211 of Harbor Plaza at 610 W. Hubbard Ave. (off Northwest Boulevard).
Previous
Next
by
NILS ROSDAHL/Business Bits
|
May 9, 2021 1:20 AM
Aaron's Furniture, Electronics and Appliances will open this week in the former Pier 1 Imports location at 410 W. Wilbur (west of Highway 95).
Leaving its location at 3210 Government Way after 15 years, Aaron's offers rent-to-own products from 10 a.m. to 7 p.m. weekdays and 10 a.m. to 5 p.m. Saturdays. With its headquarters in Atlanta, Aaron's began in 1955 and has 1,300-plus stores in 47 states and Canada.
Locally phone 208-765-1660. Check www.aarons.com.
Good Witch Apothecary
is in Harbor Plaza
With aromatherapy, essential oils, bath and body and Wiccan supplies, The Good Witch Apothecary is in Suite 211 upstairs in Harbor Plaza at 610 W. Hubbard Ave. (off Northwest Blvd.).
Offering Wiccan and metaphysical supplies, candles, herbs, loose-leaf teas, essential oils, crystals, jewelry and bath and body products, Jessie Melton's place is open 11 a.m. to 6 p.m. but is closed Wednesdays and Sundays.
Phone 208-771-7010. Check www.thegoodwitch.org.
Vape-It! Ecigs opens
on Fourth Street
With all things vapor and ecigs, Vape-It! Ecigs has opened at 2310 N. Fourth St. (a former tuxedo shop).
Paul Barbieri and helpers are there 10 a.m. to 8 p.m. Monday through Saturday and 11 a.m. to 7 p.m. Sundays.
Starting in 2013, the family-owned business is in five North Idaho locations. Phone 208-930-0355.
New Emerge gallery
offers art education
Offering 12 exhibits a year supporting local aspiring artists, Emerge will open for Art Walk this Friday at 119 N. Second St.
Jeni Hegsted, executive director, and Kelly Brennan, program coordinator, offer art education classes that include pottery, photography, printmaking, screen printing, painting, drawing and more. They host live poetry, music, performance and community gatherings.
Hours are 10 a.m. to 5 p.m. Tuesday through Saturday. Check www.emergecda.com.
Now the Tidbits
The Farmers Market is back at 9 a.m. Saturdays at Prairie and Highway 95. Watch for the one 4 p.m. Wednesdays at Fifth Street downtown.
Watch for Fairmont Memorial at 206 W. Ironwood.
Back Forty Real Estate will be at 311 CdA Ave.
*A new Jitterz coffee stand will be at 7925 N. Ramsey.
The Two Lakes Motel is near completion at 320 E. Coeur d'Alene Lake Drive.
*Stormin' Norman's Shipfaced Saloon will be at 314 N. Fourth.
Evidently a four-story building is planned for across from Red Robin in Riverstone with underground parking, the first floor commercial and the upper floors condos.
A "Coming Soon" sign for Consign Furniture & Jewelry is in the southeast corner of Lancaster Road and Warren Street.
Watch for something coming into the ShopKo building.
Watch for Fresh Threads at 2055 N. Main in Riverstone.
A new commercial and residential building will be built at Government Way and Davidson Ave.
Terraza Waterfront Cafe will be at 1950 Bellerive Lane in Riverstone.
North Idaho Physical Therapy will have a new location on Schneidmiller Ave. in Post Falls.
Killer Burger will put its first Idaho location near the intersection of Prairie and Highway 95.
Watch for major changes with the Burger Bunker and Bunker Bar off Spokane Street in Post Falls.
A new building for Linden Coffee Co. is under construction at 1502 N. Third.
A new gas station-convenience store will be in the northeast corner of Atlas at Seltice.
Truck manufacturing company Kenworth plans a large building for 4374 W. Expo Parkway west of Post Falls.
A large storage complex and new corporate office for Steel Structures of America will be built off Highway 41.
The Den will be a new tavern at 761 N. Idaho St. in Post Falls.
My Nails & Spa will be off Canfield Ave.
The CdA Corner Store is adding a kitchen and tables downtown.
A Union Gospel Mission thrift store is under construction at 7761 N. Government Way.
Squatch Mountain will be a gift store at 211 E. Sherman.
Takara Restaurant will open on Lakeside downtown.
Pollen & Petal is now in Silver Lake Mall.
The building at 1015 Ironwood will house Element Dental and administrative offices for Northwest Dental Benefits.
Schmidty's Burgers will be at 1524 E. Sherman.
A 120-room boutique hotel will be where the Outback Steakhouse was off Northwest Boulevard and I-90.
Coeur d'Alene Nissan will have a major addition to its building off Highway 95.
Metro Car Wash will be near Wendy's in Post Falls.
The Hayden Dairy Queen will be at 513 W. Hayden Ave.
108 North is under construction connected to the Moose Lounge downtown.
A new motel is under construction on CdA Lake Drive between Mullan Ave. and Michael D's Eatery.
Safe Splash is under construction on Kathleen Avenue.
Of the 7,000 who have moved to North Idaho in the past year, 60 percent are age 65 and older.
Contact Nils Rosdahl at nrosdahl@cdapress.com.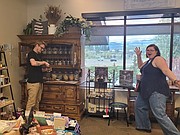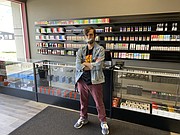 Recent Headlines
---