'Fight Hunger and Feed Hope'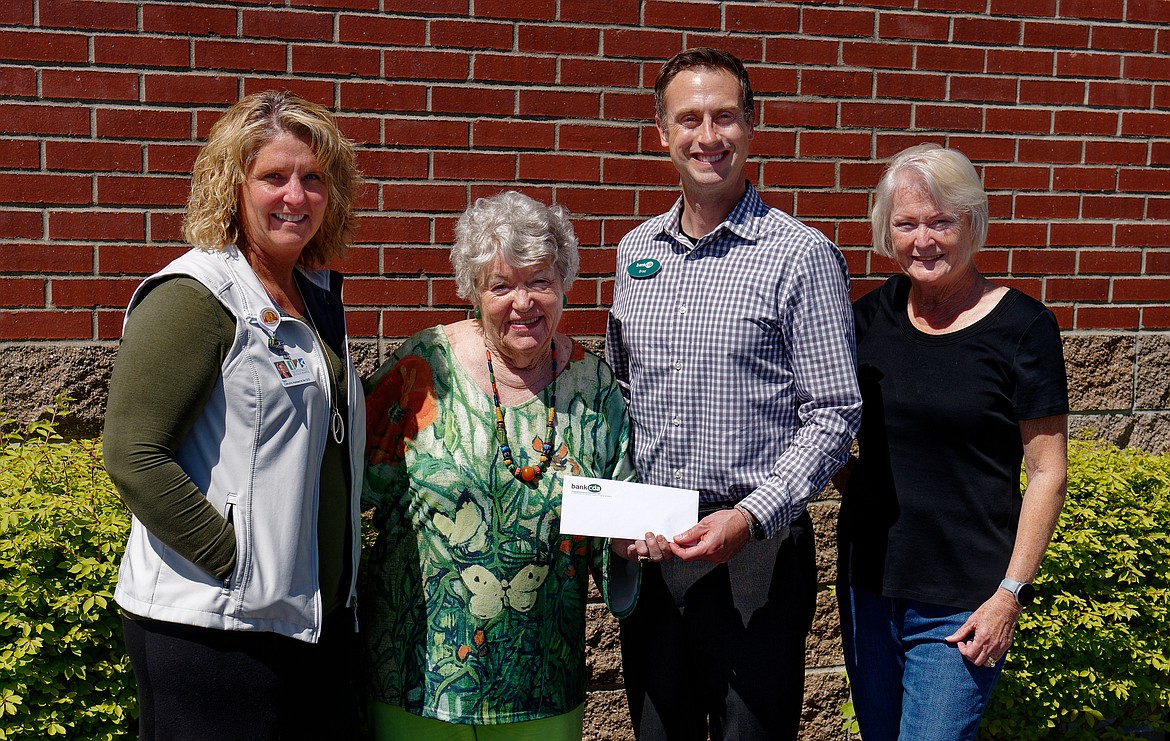 Pictured from left are Barbara Patton, of Northwest Specialty Hospital; Adams; Brad Rasor of BankCDA and Turkeys & More Treasurer Barbara Fillmore.
Photo/ JAMES FILLMORE
1,800 families will be receiving turkeys and holiday food this year thanks to donations from people helping to "Fight Hunger and Feed Hope." Turkeys & More coordinator Evalyn Adams said the nonprofit food and clothing bank at Heart of the City Church will be the sponsor again this year. This year's goal is to raise $60,000 for the program.
People can mail a check to: Heart Reach Inc., 772 W. Kathleen Ave., Coeur d'Alene, ID 83815. Please address the envelope to Director Myndi Sizemore.
Recent generous donors include Northwest Specialty Hospital ($1,000) and BankCDA ($500).

For information call 208-765-5535 or email evalynera@hotmail.com.
Recent Headlines
---