Music to her ears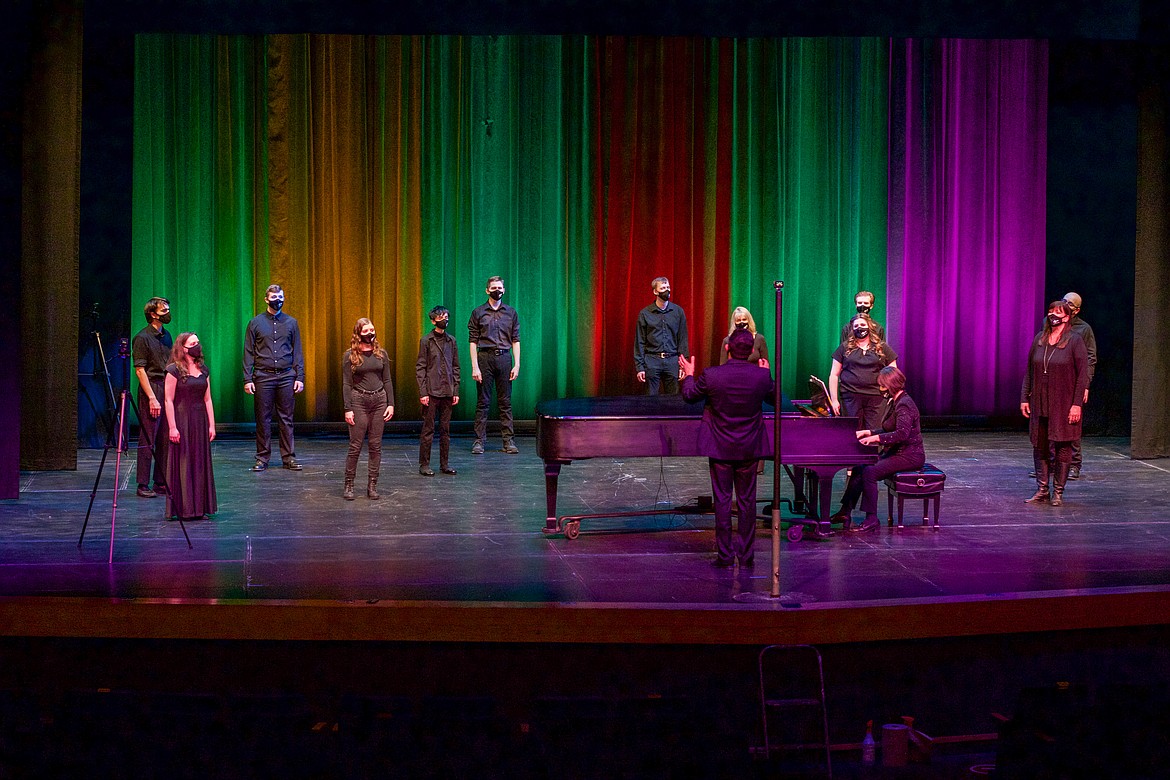 The NIC Chamber Singers conducted by Max Mendez, music professor and director of choirs at NIC, and accompanied by Marietta Hardy, piano instructor, will perform in NIC's virtual musical showcase Sunday at 4 p.m. and Wednesday at 7 p.m. (HANNAH NEFF/Press)
The NIC Jazz Combo, directed by NIC associate music professor and director of bands Bryan Hannaford, will perform at the virtual musical showcase Sunday at 4 p.m. and Wednesday at 7 p.m. (Photo courtesy of NIC Sentinel)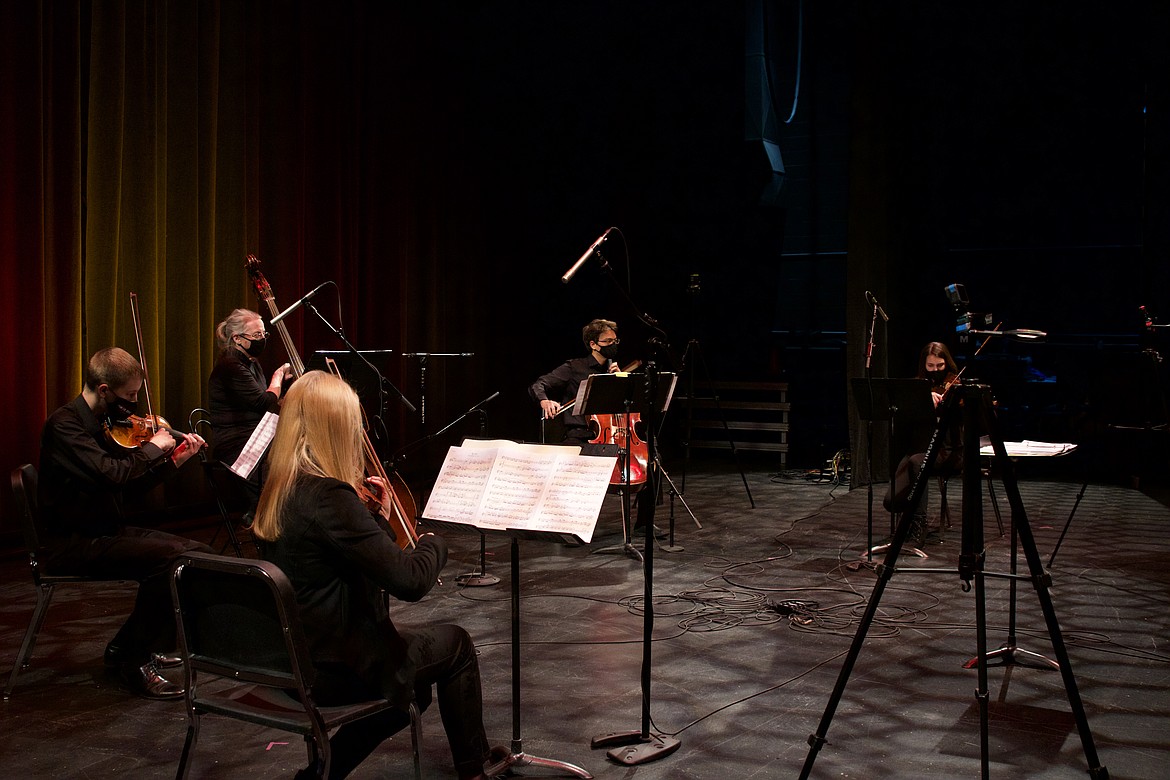 The Cardinal Chamber Orchestra, conducted by NIC associate music professor and director of bands Bryan Hannaford, will be showcasing music during the virtual musical showcase Sunday at 4 p.m. and Wednesday at 7 p.m. (HANNAH NEFF/Press)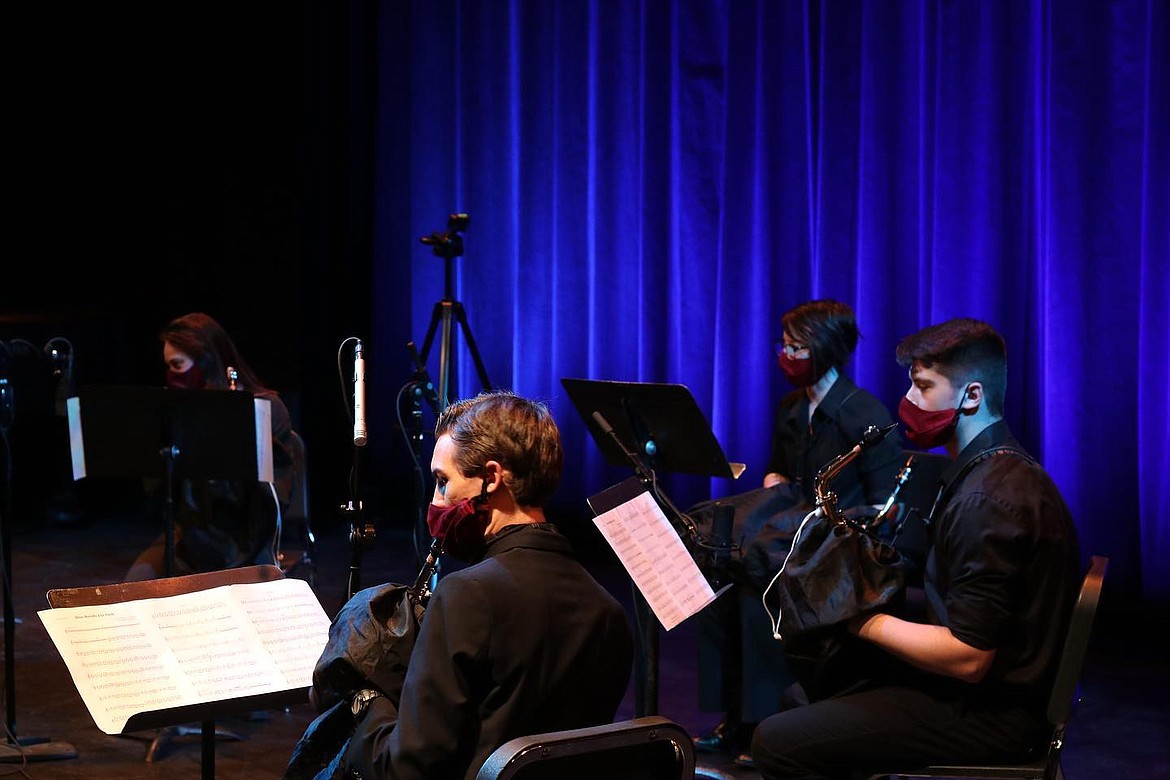 NIC Sax Quintet coached by associate music professor and director of bands Bryan Hannaford performs in a recording session on March 3. The virtual musical showcase is Sunday at 4 p.m. and Wednesday at 7 p.m. (Photo courtesy of NIC Sentinel)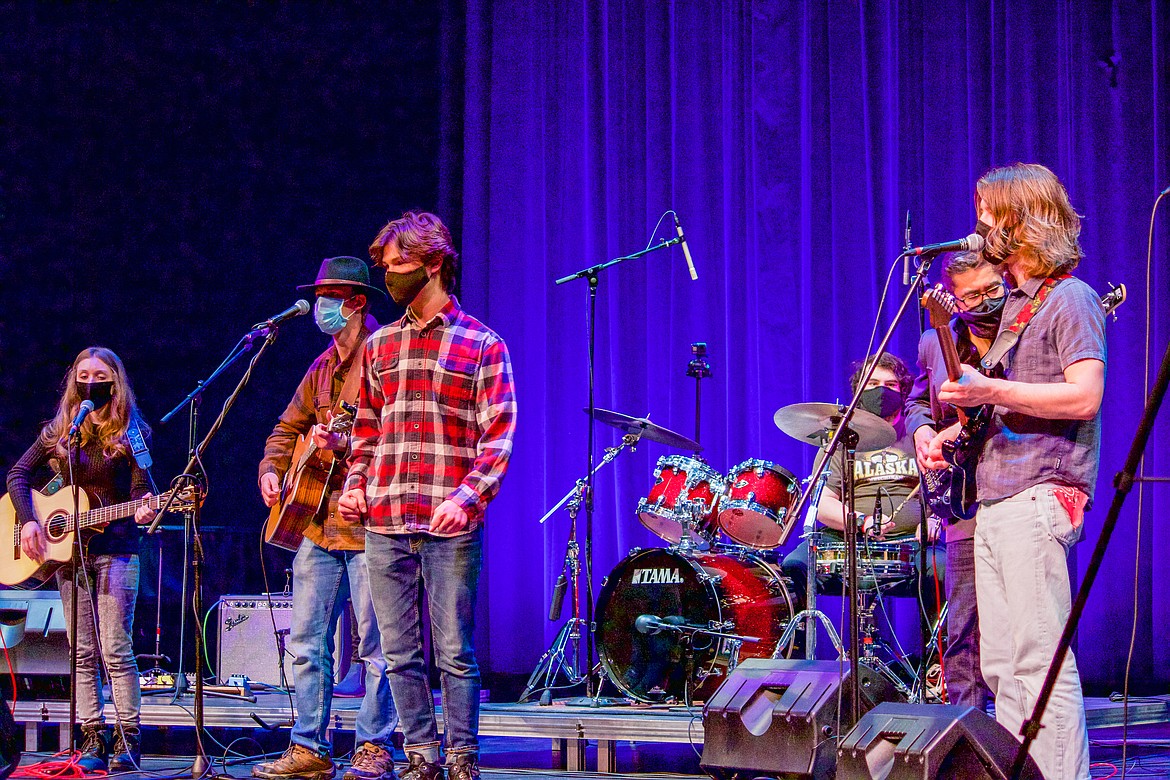 Cardinal Voices, a commercial music ensemble directed by music professor and director of choirs Max Mendez, will perform at the virtual musical showcase Sunday at 4 p.m. and Wednesday at 7 p.m. (HANNAH NEFF/Press)
Previous
Next
by
Press Staff
|
May 7, 2021 1:00 AM
The North Idaho College Music Department's annual Mother's Day Concert will be a virtual musical showcase presented Sunday at 4 p.m.
A second concert will take place on Wednesday at 7 p.m.
The concerts will offer different sets of music performed by NIC's vocal and instrumental groups. A broad range of musical genres will be performed throughout both concerts.
The Cardinal Chamber Orchestra, conducted by NIC associate music professor and director of bands Bryan Hannaford, will perform "Adagio for Strings" by Samuel Barber; "Death and the Maiden" by Franz Schubert; and "Tango" from "The Phantom Carriage," a 1921 Swedish fantasy silent film.
The NIC Jazz Combo, also directed by Hannaford, will perform "Oleo" by Sonny Rollins; "In a Sentimental Mood," by Duke Ellington; and "Lingus" by Snarky Puppy.
The NIC Sax Quintet will perform "Blue Rondo a la Turk" by Dave Brubeck and "Brandenburg Concerto" by Johann Sebastian Bach. Hannaford coaches the Sax Quintet.
Cardinal Voices, directed by music professor and director of choirs Max Mendez, will feature a Commercial Music Ensemble with student arrangements of popular music songs. Music will include "Time After Time" by Cyndi Lauper; "In Bloom" by Nirvana; "Sir Duke" by Stevie Wonder; "Fake Plastic Trees" by Radiohead; and "Money" by Pink Floyd. The NIC Chamber Singers will perform "Seal Lullaby" by Eric Whitacre and "If Music Be the Food of Love" by Dan Dickau.
Enjoy the concerts at: www.facebook.com/NorthIdahoCollegeMusic and www.youtube.com/NorthIdahoCollege
Recent Headlines
---