HREI embracing patriotic phrases through art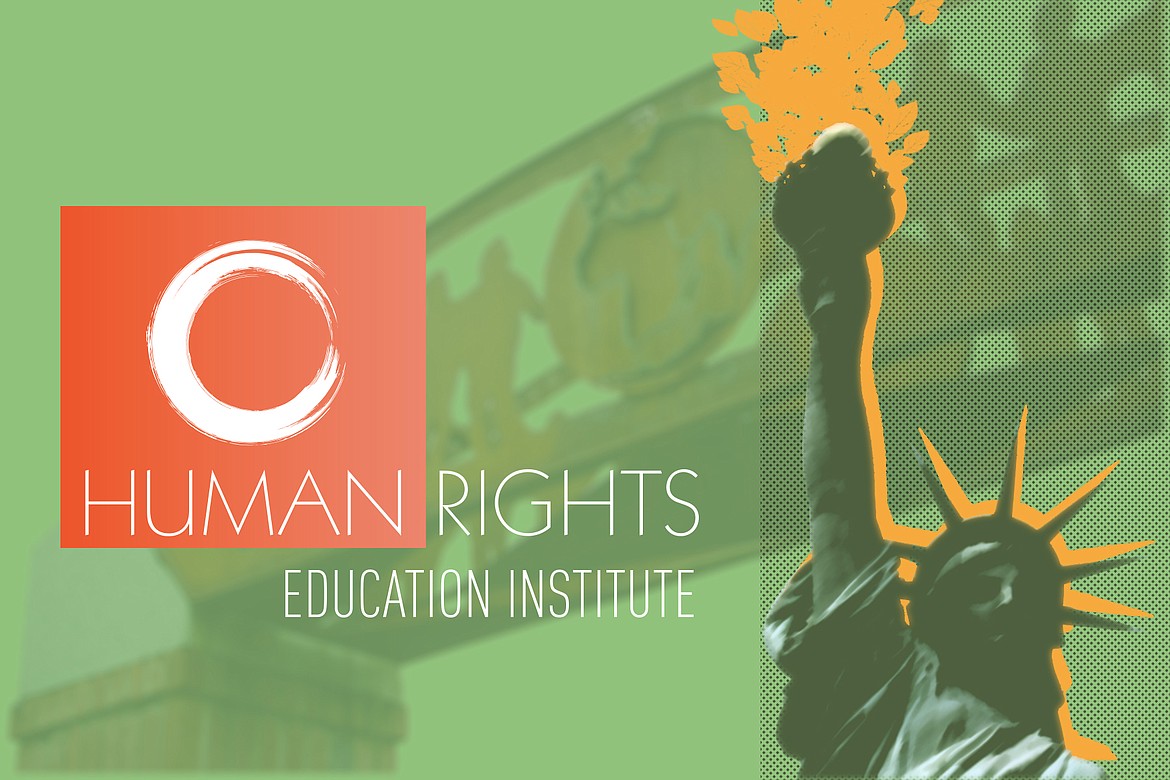 by
Press Staff
|
May 7, 2021 1:00 AM
COEUR d'ALENE — The Human Rights Education Institute is opening a call to artists titled "Embrace."
The nonprofit is looking for artists to embrace popular patriotic phrases and use them to empower rather than exclude. This is in response to recent events across the U.S. that have again shown that work still needs to be done to achieve true equality for all people.
"We believe this is an incredible opportunity for artists and human rights," HREI director Jeanette Laster said. "We look forward to seeing what our community brings forward."
This call to artists is inspired by Portland-based artist Arya Badiyan. Her recent artwork combines text with imagery to expose how the U.S. has failed to uphold its own values. Each piece speaks truth while creating a path to healing.

Artists are asked to respond to specific phrases like, "liberty and justice for all" or, "let freedom ring."
HREI is accepting any traditional 2D art forms, such as painting and drawing, as well as 3D media and photography. All artwork should be able to easily fit through HREI's main door to avoid complications during installation.
All submissions must respond to at least one of the phrases provided on the webpage.
● Submissions close May 21
● Submit photographs of work to jli21@my.whitworth.edu with the email subject line following this format: "Embrace submission – Firstname Lastname"
● Judging will take place from May 24 to 28
● The installation will run June 19 to Sept. 6
● Official exhibit opening for ArtWalk Coeur d'Alene July 9; artist inspiration Badiyan will be present
● Artist talk with Badiyan will take place July 10
The installation will be in place during three important holidays: Juneteenth, June 19; Independence Day, July 4; and Labor Day, Sept. 6. It will be hosted in HREI's gallery space. HREI will have limited hours between July 2 to July 5. Check the HREI website for holiday closure times.
Visit www.hrei.org/call-to-artists to view the full list of phrases and for complete details about requirements for submitted artwork, the submission process and the installation as a whole.
Recent Headlines
---