Home business runs afoul of city code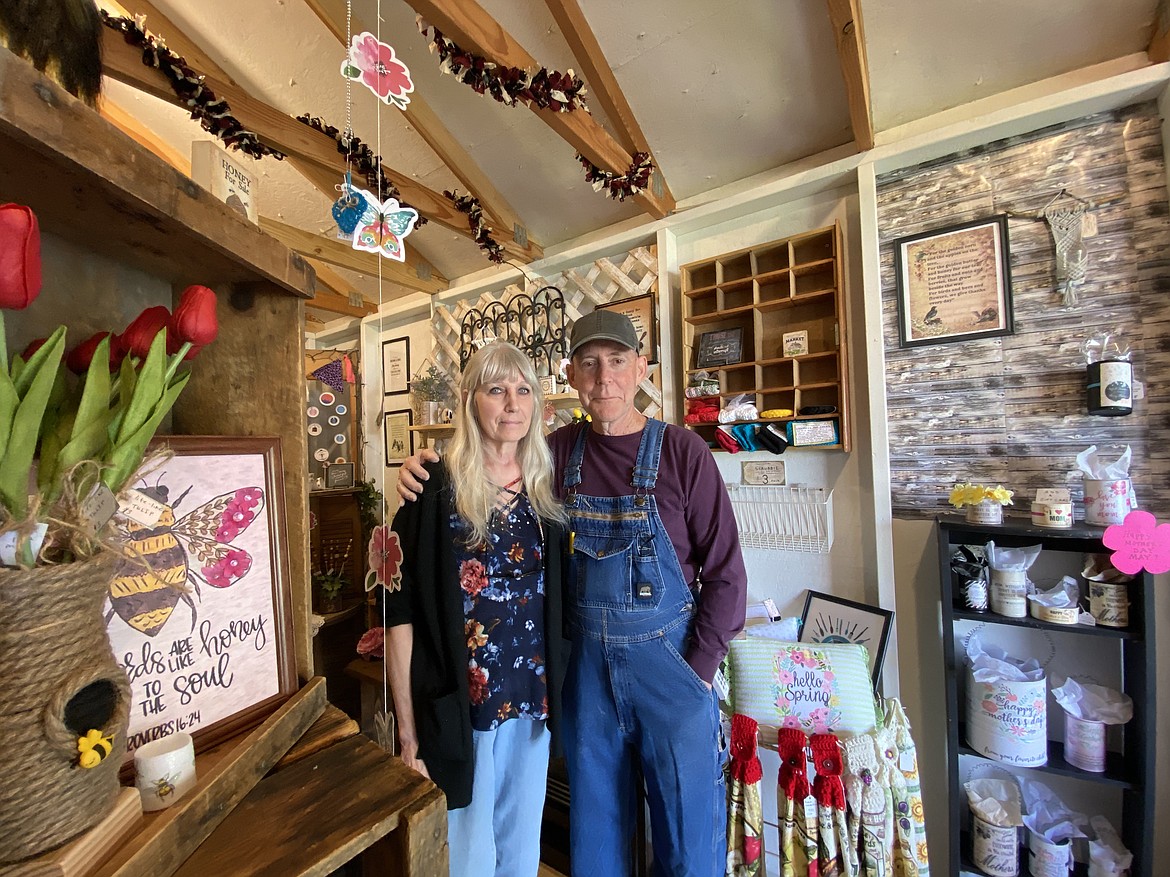 Rebecca and Jerry Martin stand inside their 'She Shed,' that houses homemade crafts - a passion Rebecca has had for 40 years. (MADISON HARDY/Press)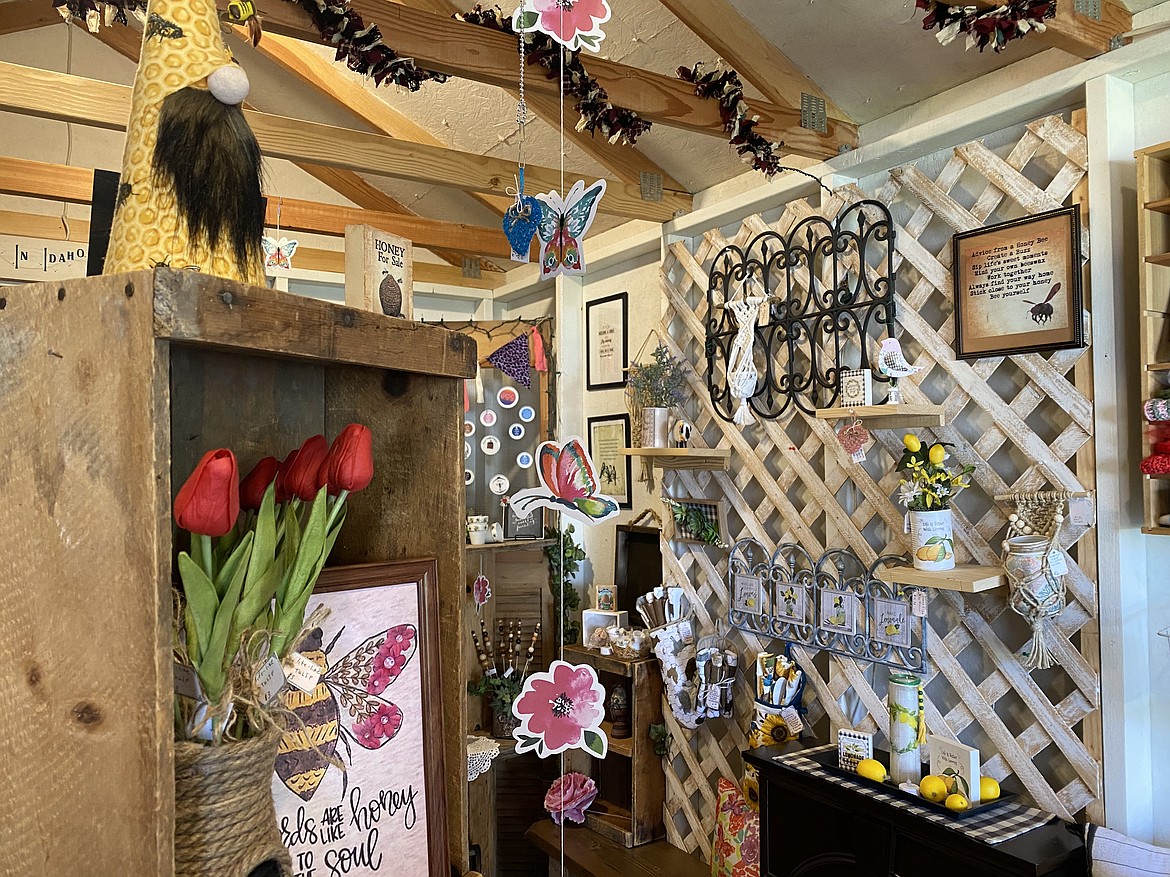 Inside of Rebecca Martin's 'She Shed' is an assortment of handicrafts, magnets, wall decor, and seasonal gifts. (MADISON HARDY/Press)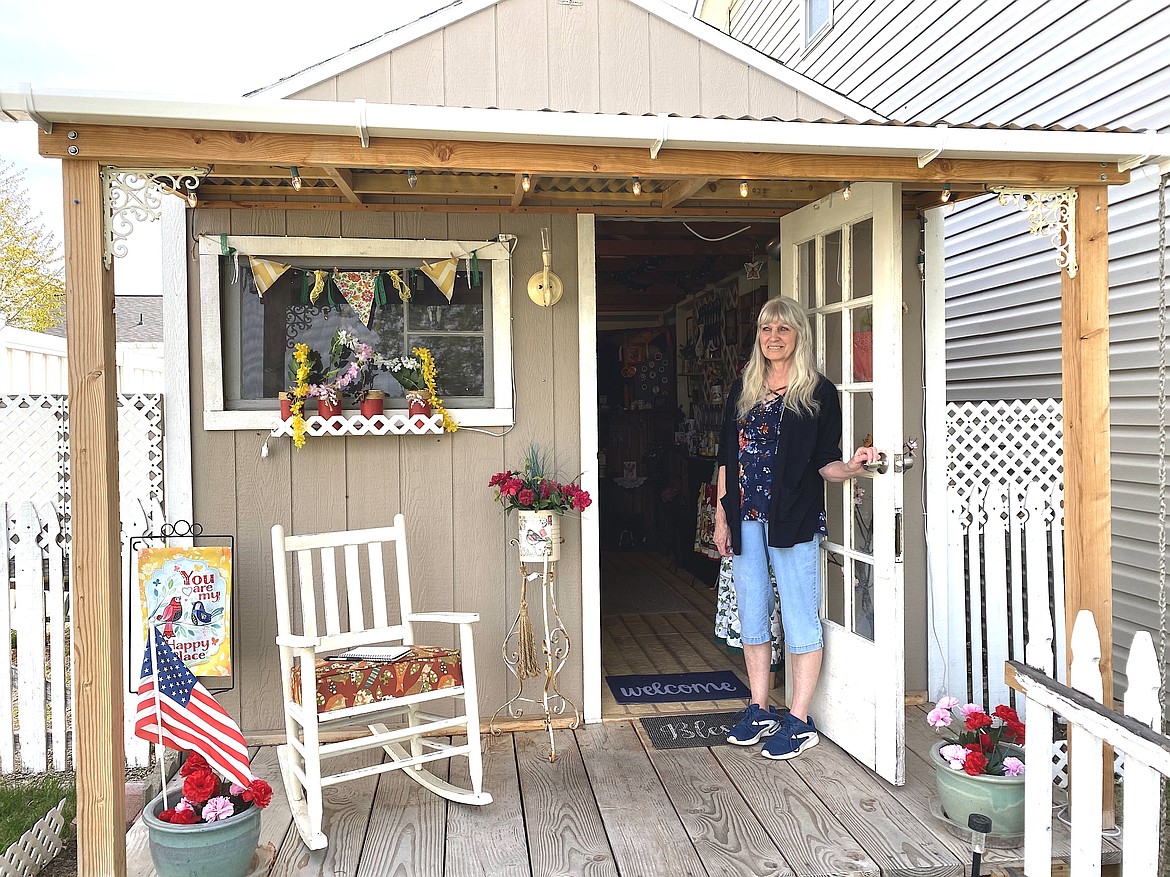 Rebecca Martin's 'She Shed' was renovated by her husband Jerry last year, featuring a small deck, the structure is home to Martin's craft goods which she sells to local retail stores and sometimes out of the shed. (MADISON HARDY/Press)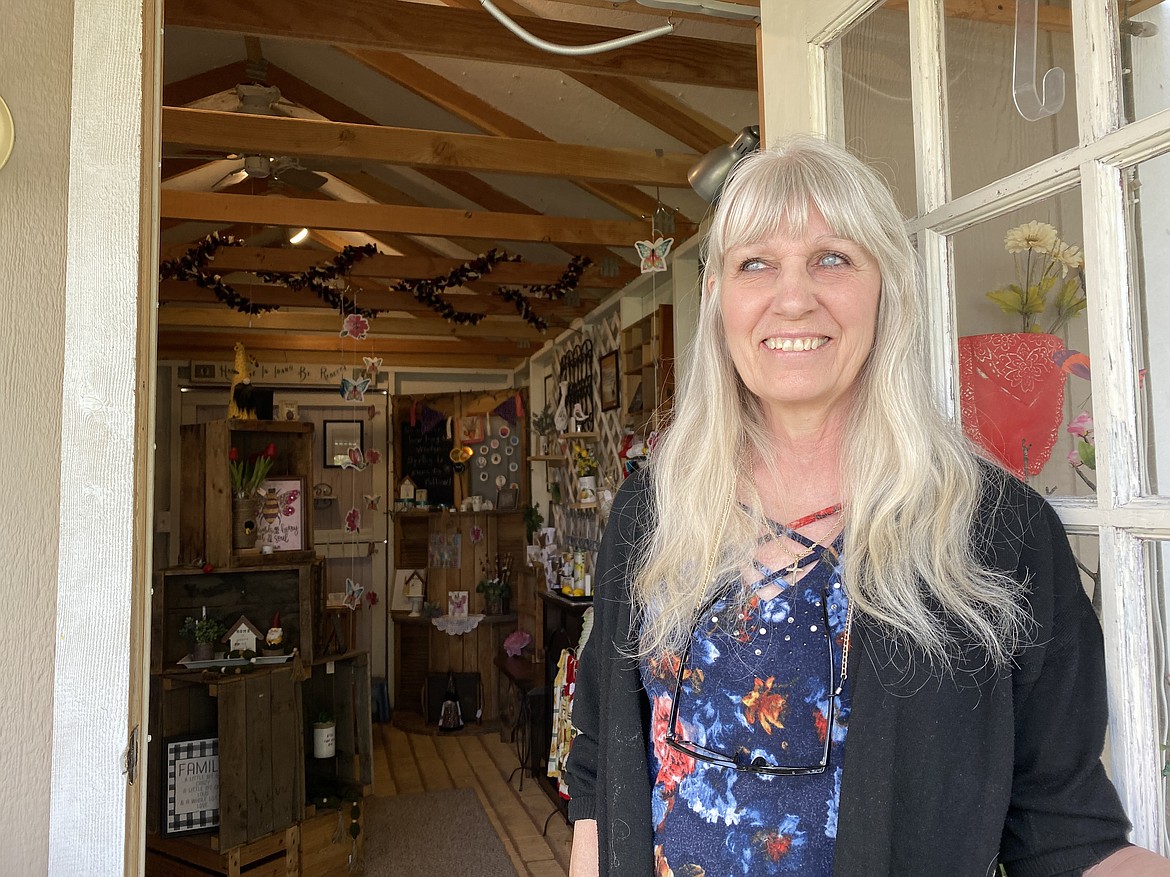 Rebecca Martin, owner of Handmade in Idaho - a handicraft business - hopes to save her 'She Shed' a small structure that sits next to her Post Falls home. (Madison Hardy/Press)
Previous
Next
by
MADISON HARDY
Staff Writer
|
May 5, 2021 1:08 AM
POST FALLS — Rebecca Martin didn't think her She Shed was an issue until a Post Falls Police officer showed up on April 8.
After 15 years of owning storefront locations, Martin, 67, and her husband, Jerry, 74, decided they had reached a point where operating a business was too expensive and laborious to handle.
"We can't afford it. We can't. We're physically not able to do it," Rebecca said. "We've done craft shows, we've owned our own businesses, but we're both getting to the age now where it's hard to set up shows."
Seeing the passion in his wife's eyes, Jerry converted their old shed last summer into a special place where Rebecca could continue creating and selling her Handmade in Idaho craft goods during retirement.
They thought it was a perfect idea, the Martins said, until a police officer came to their home with an anonymous complaint regarding an unlicensed home business.
Certain home occupations — day cares, handicrafts, salons — are allowed under Post Falls city code 18.20.140 if they meet specific limitations and are compatible with the neighborhood. However, before a resident can establish a home occupation, it must be approved by the city zoning administrator, a requirement the Martins had not met.
Because it was anonymous, the Martins and city are unaware of who submitted the complaint. It is possible, Post Falls Community Development Director Bob Seale said, that a neighbor or another commercial retailer filed the grievance.
While Martin may not know who took issue with the shed, she hopes that one day the person comes forward.
Watching his wife throughout this process has been hard for Jerry, he said. Recognizing how loved this shed and crafting is to Rebecca, Jerry said he would do anything to keep it in place.
"I love her, and I need to take care of her and make sure her happiness is secure," Jerry said. "We live on Social Security for the most part. We can't travel. We can't do the things that a lot of people can do. So what are they going to do, rob her of this joy?"
Based on the presence of price tags, a transaction counter, listed hours of operation, and the potential need for customer parking, Seale determined the shed was a retail shop and prohibited in the Single-Family Residential Zone where the couple lives.
"This is a pretty simple fix," Seale said. "I would ask them to take her address off the Facebook page, any reference to operation hours, and remove price tags from the She Shed. If she wants to utilize it for craft making, that works for me."
Martin said she has only invited customers over six to eight times since opening the She Shed. Sales aren't big either, she noted. Recently finishing the couple's taxes, Martin said she made just enough money to pay for her materials.
"They said it looks like I'm open to the public, and people can come in off the street, but I don't cater to people like that," Rebecca said. "I cater to my past customers, to my neighbors. My family is probably my biggest supporter."
Martin said she has appealed to the City Council and other staff, who recommended she apply for a home occupation license. The application, Martin said, was denied.
"I'm willing to work with City Hall. That's the most important thing. But they aren't willing to budge in this area. It's like they want me to go away," Rebecca said.
Seale said he feels for the Martins and favors cottage industry businesses like Rebecca's, but the city has to look at this situation holistically.
"If everyone in a neighborhood wanted to have their own little retail store, whether it is a shed or inside the house, it could create what amounts to a serious problem," Seale said. "We can't allow one person to do this and not another."
Seale said the city wants more commercial nodes near residential areas, which inspired the Residential Mixed zoning designation approved in 2019.
"We want to allow for some form of commercial business within proximity to residential neighborhoods," Seale said. "But that is defined, described, and planned through the land use master plan."
Seale said he intends to follow up with the Martins within the week about a path forward. If the Martins fail to comply, the city can issue a misdemeanor and pursue action.
However, Seale said it's not the city's goal to give penalties but instead aim for compliance.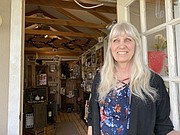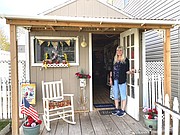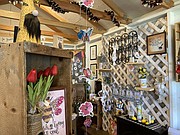 Recent Headlines
---