Robert William Steele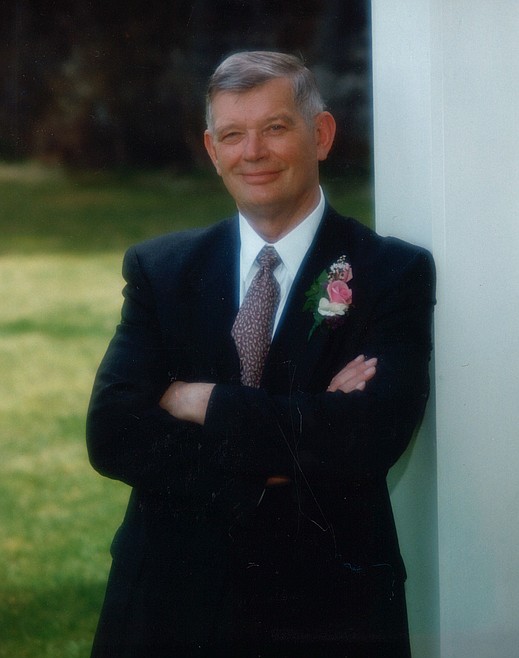 Robert William Steele passed away peacefully at home with his family by his side on Nov. 23, 2020.
Bob was born in Cheyenne, Wyo., on Nov. 27, 1932, to Joseph and Florence Steele. Shortly after, the family moved to Waynesboro, Va. where Bob was raised. He excelled in basketball and football during his middle and high school years.
Bob joined the Marine Corps on Oct. 28, 1952, and was honorably discharged on Oct. 27, 1957. He was a guard in an American embassy in Cambodia.
Also during this time, Bob met and married Carol Knowles. They had two children together, Judy and Kathy, and were married for 28 years. The family then moved to Los Angeles in October of 1957. On Oct. 28, 1957, Bob started his police career in Los Angeles and retired from there on July 2, 1979. During this time, he was instrumental in forming the first SWAT team in America and taught their tactics around the country, including Alaska. He received an AA degree in law enforcement in 1965. Bob also received the Medal of Valor on Sept. 14, 1966, for saving a woman's life amid multiple gun firings and risking his own life.
In 1979, Bob and Carol moved to Coeur d'Alene, Idaho, where he joined the sheriff's office as a detective. He retired from there in 1993.
On April 16, 1994, Bob met and married Cynthia Boyes. Bob loved the outdoors, especially the remote wilderness areas. He and Cynthia enjoyed many happy days of canoeing and camping along with his friends. Bob also loved going for long road trips across the country, as well as day trips to Montana up near the Canadian border in Idaho and in Washington. Nature was Bob's joy. Even while hunting with friends, he rarely brought anything home because he couldn't bear to take away the life of something so beautiful.
Bob is survived by his wife, Cynthia; daughters Judy Moore and Kathy Brehm; grandchildren Patrick Law, Benjamin Law, Samuel Law and Shelley Egbert, and great-granddaughter, Bailey Egbert; also, many other beloved extended family members.
A private memorial service is being arranged.
English Funeral Chapel has been entrusted with the arrangements. Memories and condolences may be shared on Bob's online memorial at www.englishfuneralchapel.com.
Recent Headlines
---