Pros of poetry and prose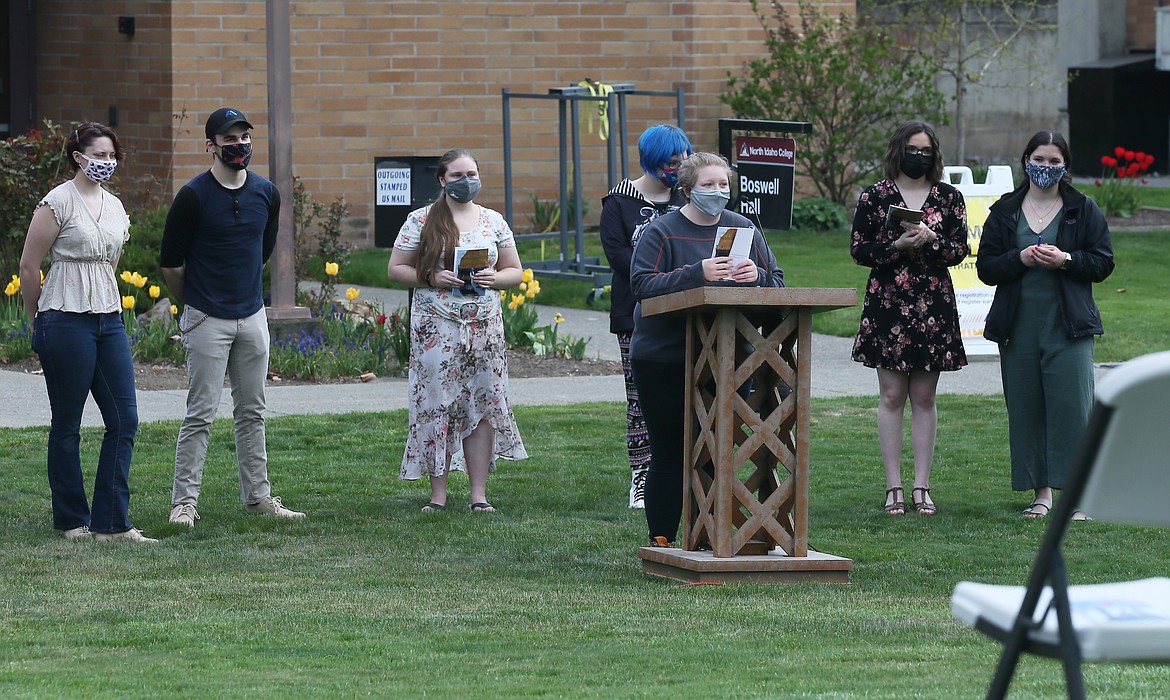 The editorial board of North Idaho College's annual Trestle Creek Review literary magazine celebrated the launch of its 35th edition on Tuesday. From left, back row: Tehya Nikki Russell, Jonah Haas, Jaye Hanselmann-Cox, Kaela McKenzie, Alyssa Yustat and Lucy Wright. At the lectern: Gray Pocius.
DEVIN WEEKS/Press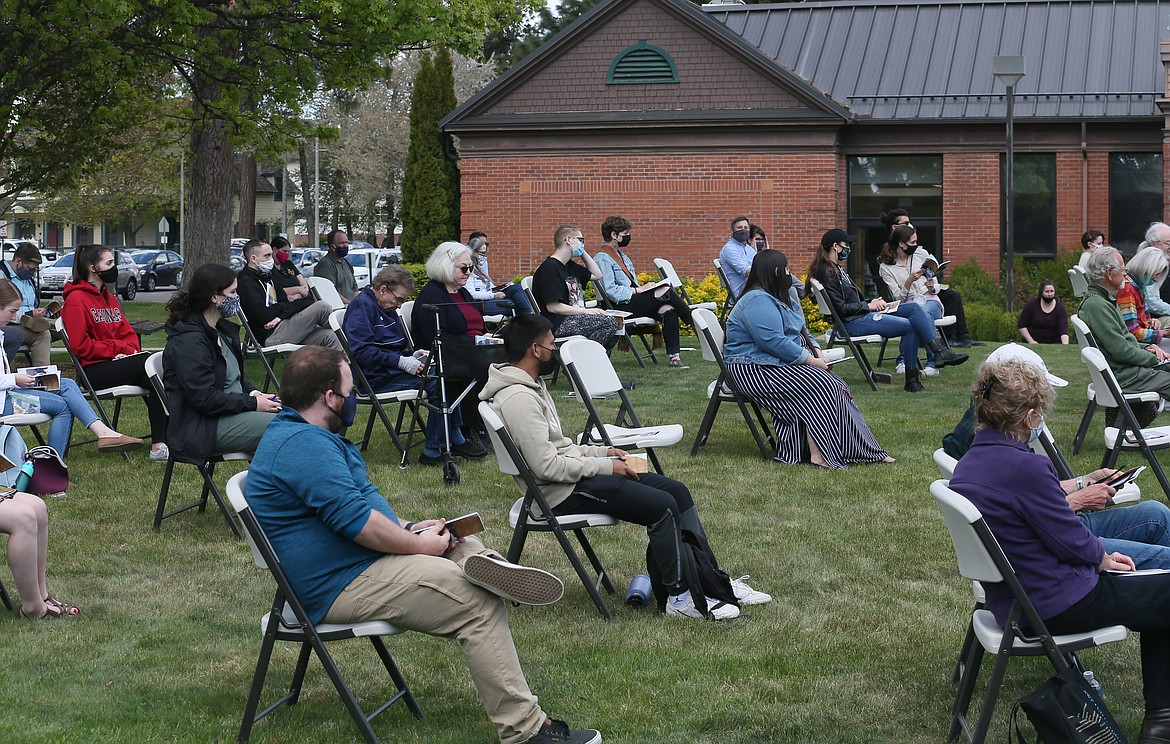 Roughly 50 students, community members, poets, writers and more gathered on the lawn at North Idaho College on Tuesday to celebrate the launch of the 35th edition of the Trestle Creek Review.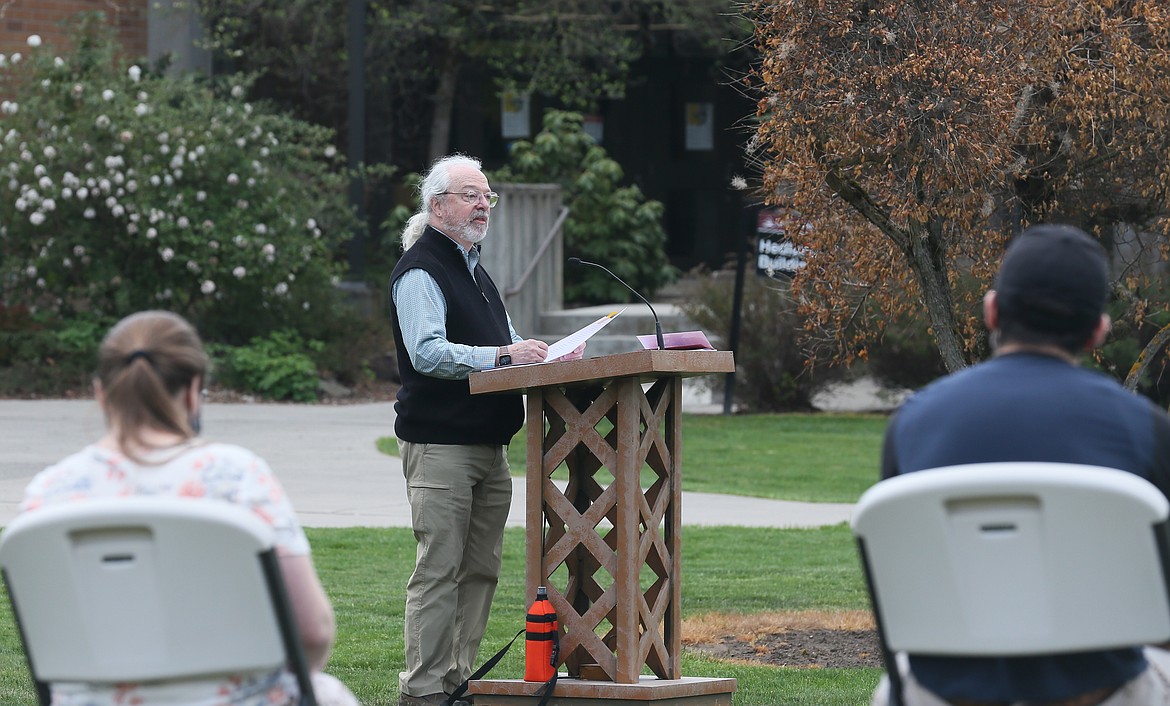 David Lewis Moore, Trestle Creek Review contributor and emeritus professor of indigenous literary studies and English, reads a few of his works Tuesday at North Idaho College.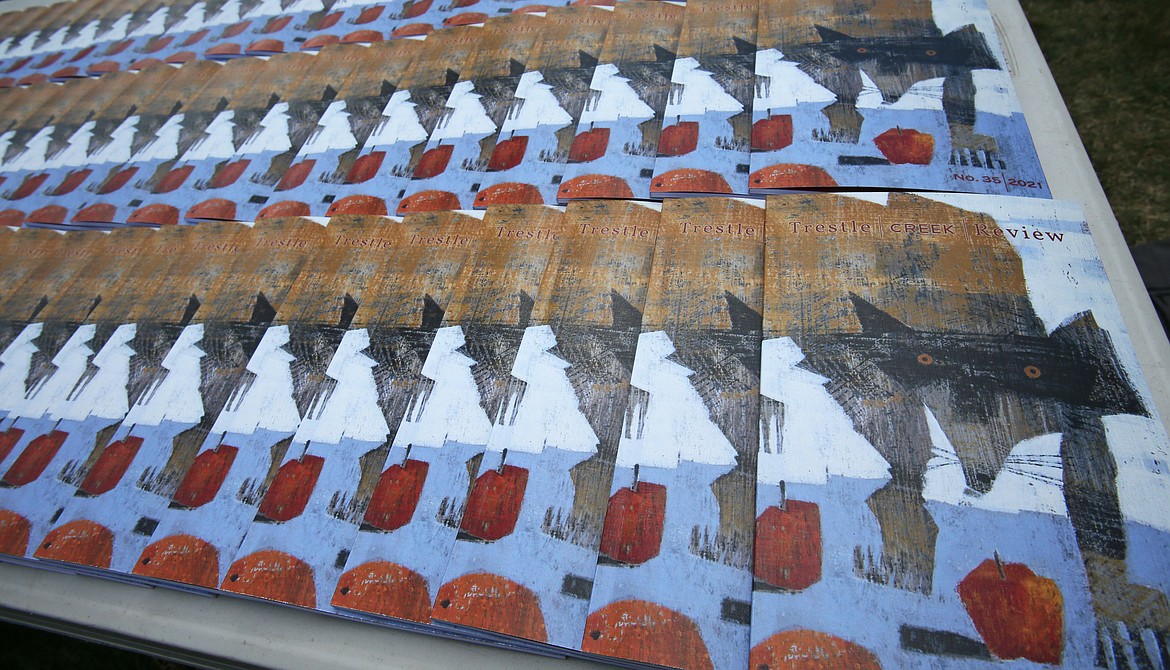 Copies of the 35th edition of North Idaho College's Trestle Creek Review literary magazine are spread on a table on campus Tuesday.
Previous
Next
by
DEVIN WEEKS
Staff Writer
|
May 5, 2021 1:00 AM
COEUR d'ALENE — It took a semester of reading, conferring and agreeing to disagree.
Finally, on a lovely spring Tuesday, Trestle Creek Review editorial board members held in their hands the fruits of their literary labor.
"It's really special getting to hold it at the end of the semester," co-editor Gray Pocius said.
"I've never had another class where I have something physical that I take home with me, that I can point out exactly what I contributed and say, 'This is what I fought for, and this is what I love about it,'" Pocius said. "It's really special, and I'll have it for the rest of my life."
Roughly 50 students, community members, writers, poets and more gathered on the grass by Boswell Hall to celebrate the release of the 35th edition of North Idaho College's literary magazine.
"I'm absolutely ecstatic that so many people showed up today," co-editor Jaye Hanselmann-Cox said, admitting she wasn't sure how many would stop by to listen to poetry on the lawn during finals week.
"I'm really appreciative of the people who showed up," she said.
The Trestle Creek Review, under the direction of adviser Jonathan Frey, is a yearly project of student editors who consider literary and creative pieces and black-and-white artwork submitted by NIC community members and Inland Northwest residents.
This year's collection includes submissions with titles such as "Chewing Gum," "Velcro vs. Windstorm," "September Saturday California Street Bridge" and "Rain Meditation."
"The best part is building community through the conversations that happen around pieces," Pocius said. "One of the greatest parts of this class is that you learn what gives work merit."
Hanselmann-Cox said when students work through the submissions and the creative process, "I feel like it impacts all the editors and all the staff and how they write, so we take little pieces out of what we appreciate from the poems and they make it into our work."
"My favorite thing about the magazine at this point in the year, and throughout the year, is to just hand it off to my students and let them run with it," Frey said, "let them make the magazine, drive the aesthetic, creative vision of what they want the book to look like, and they choose the cover art and get the opportunity to interact with writers out in the community."
Find Trestle Creek Review at the following Coeur d'Alene locations: NIC's Cardinal Card office, Edminster Student Union Building and Molstead Library; the Well-Read Moose; the Art Spirit Gallery; the Long Ear; Calypsos Coffee; and the Coeur d'Alene Public Library. In Post Falls: DOMA Coffee; and the Post Falls Public Library.
Submissions for next year's edition will be accepted through Jan. 31, 2022 for May publication.
Info: www.nic.edu/tcr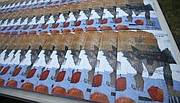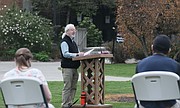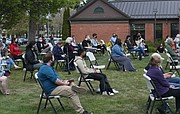 Recent Headlines
---