Roosevelt Inn sale falls through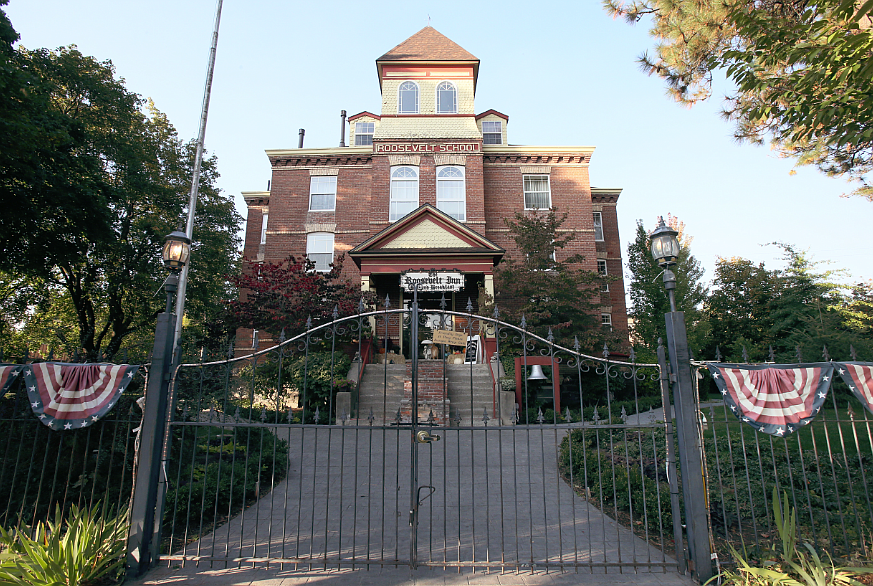 The $3 million sale of the five story, 14-room-and-suite Roosevelt Inn, built as a schoolhouse in 1905, has fallen through, according to long-time owner John Hough. "They couldn't meet their deadline for closing, and we extended it three times for them," he said.
DEVIN WEEKS/BJNI File
by
DEVIN WEEKS
Staff Writer
|
May 4, 2021 1:06 AM
COEUR d'ALENE — The moving truck was full.
Just about everything John and Tina Hough owned was packed in boxes and ready to go to Texas as they believed they were just one signing step from selling the historic Roosevelt Inn.
"The deal did fall through," John confirmed Monday. "They couldn't meet their deadline for closing, and we extended it three times for them.
"This was after we were all packed up," he said. "I already had earnest money on a house down there."
He explained that they were willing to extend the deadline one more time for the potential buyers, who said they'd deliver a chunk of the $3 million selling price if the Houghs carried the papers for six more weeks.
John said he took the request to their lawyer thinking, "What's another six weeks?"
"Our lawyer said, 'This is not a good deal,'" John said.
A paperwork headache could have ensued, which may have included notices of default or eviction and court orders. Their lawyer recommended they kill the contract, John said.
"He said, 'It's not going to be worth it,'" John said.
Just because they were ready to go didn't cast them into desperation. They undid much of their packing and the rest remains in boxes for now.
The listing showing the Roosevelt Inn back on the market has been up without the "under contract" tag for more than a week. John said they've already had four showings in that time.
"There's certainly interest," he said.
Now, at the start of Coeur d'Alene's busy season, the Roosevelt, 105 E. Wallace Ave., is in need of employees.
"We're nearly sold out already. We're packed," John said. "We really need help. We've got things posted all over the place."
Dishwashers and at least three housekeepers are needed, with pay starting about $11 per hour. A front desk person is needed as well.
Info: 208-756-5200 or www.therooseveltinn.com
Recent Headlines
---