PREP TRACK AND FIELD: Chapman: On her own time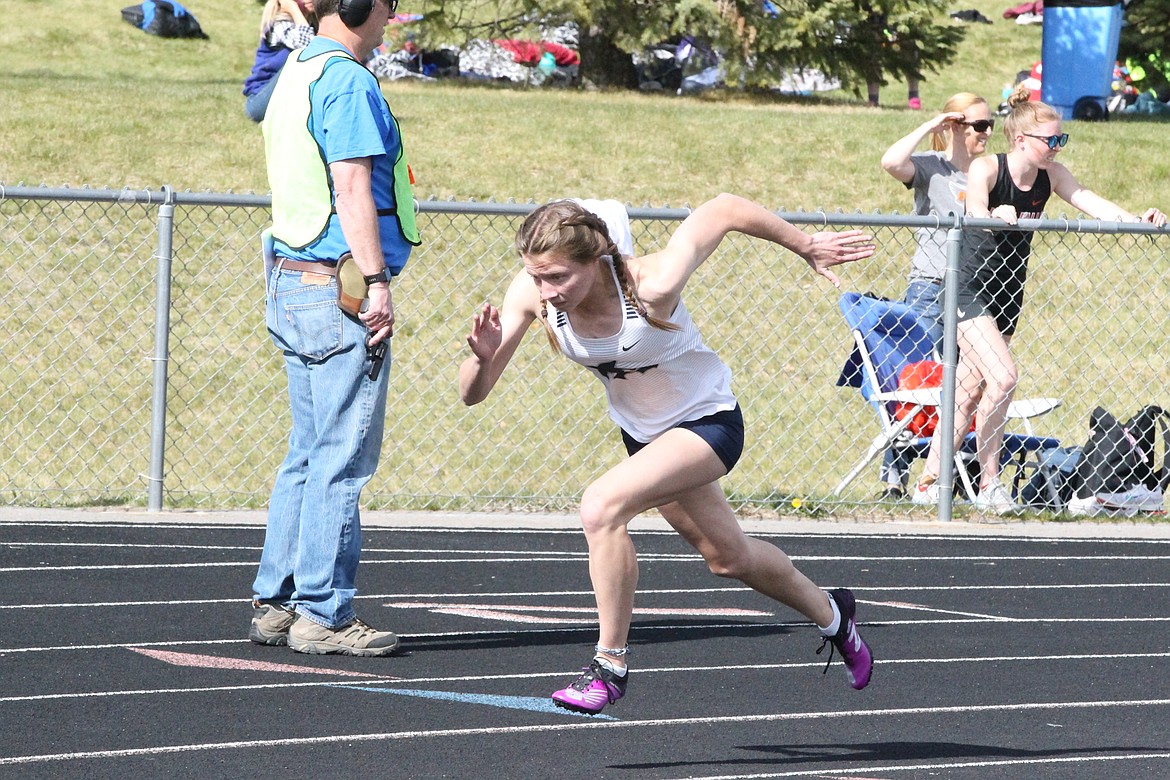 JASON ELLIOTT/Press Lake City High senior Angelyca Chapman gets out of the blocks during the 400-meter dash during the Christina Finney Relays on April 23 at Post Falls High.
by
JASON ELLIOTT
Sports Writer
|
May 4, 2021 1:25 AM
You can take 20,000 steps a day, but do you really think about getting better with each one?
Lake City High senior Angelyca Chapman does.
Anything from a sprint, to a 3.1-mile run, or her next class, it's all part of another plan.
Something that hasn't always been the case.
"When she was younger, there was a time where you could tell her mental headspace wasn't where it needed to be," said Lake City cross country coach Heather Harmon-Reed, who also coaches the distance runners for the school's track and field program. "Now, watching her race, she's zoned in and focused. Mostly, as far as coaching, it's just queues on form and little things to focus on mentally. But she's really taken hold of the mental side of things."
As Chapman explains ...
"My freshman year, I really struggled mentally being able to push myself," Chapman said. "My body had its limitations, but my mind had different limitations. So I had to push through the mind ones to get through the body ones.
"Heather has really helped me in that regard. Her mantra is 'I can do hard things' and she's really helped push that onto the cross country team. And that's really helped me in track, because it's a lot shorter of a race. I can tell myself, 'It's only a lap and I've ran longer and harder.'"
That mentality has also been keyed by Lake City track and field coach Kelly Reed.
"I've learned a lot about really listening to my body," Chapman said. "He'll give me the workouts and ask me how I'm feeling. He'll constantly ask me how I'm feeling and if I'm doing OK, can you do another set, or do you want to sit this one out. For me, it was more about figuring out what my body was feeling, like if one day was going to be a fast day, or going to be a slower day. Doing that has helped me with recovery from harder workouts, and really helped push myself."
Chapman, a Weber State signee, has emerged as one of the top runners in Lake City history, and has sights set on state titles in the 200, 400, 4x100 relay and 4x200 relay at Eagle High May 21-22.
"We've had some unbelievable girl sprinters, but she'd be at the top of that list," Reed said. "She's won the 400, and been part of two relay champions. Depending on what happens in a few weeks, she could be the best. Regardless, she's one of the best sprinters that has gone to school here."
When it gets difficult, Chapman sometimes turns to music.
"I love being outside," Chapman said. "I'll go hiking, camping or paddle boarding. I also sing in the choir at school, and that's really cool. A lot of the time, I'll sing when I go on long runs and it helps focus my energy a little bit."
There's no particular genre she'll sing, just whatever gets her in the right mindset.
"I like listening to country and pop music," Chapman said. "Through the choir program, we have a creative concert each year where we get to choose what we sing. I'll just sing whatever gets me going and the energy going."
DUE TO the COVID-19 pandemic, sports were shut down in March 2020, Chapman's junior year. The pandemic didn't stop Chapman however, as she used the time to improve, winning the 200 in 25.02 seconds and 400 in 58.11 at a non-sanctioned meet in Sandpoint on June 13, 2020.
"She just ran unreal," Reed said. "For not running all spring, and at Sandpoint, there was one or two kids in each heat, there wasn't much competition."
Coaches were unable to have in-person contact with athletes after events were canceled in April.
"Everything was shut down, but we could still give them workouts," Harmon-Reed said. "Basically, two-thirds of the track season, she was working out on her own, and at a high level. It was tough because we're able to have these meets and check how the training is going and make sure we're headed in the right direction.
"What impressed me is that she stuck with it and was able to go up and her personal best in the 200. She was just adaptable to everything that was going on."
"I just kept myself at it," Chapman said. "I just acted like I had practice each day. I lifted (weights) every other day and pretended that I had a season, but it was just by myself."
As for how her senior year is going, Chapman holds the top time in the state in the 200 (25.48 seconds) and 400 (56.47) individually. She's also part of a 4x100 relay (49.84) and 4x200 (1:46.25) along with Madison Quigley, Keturah Vogel-Greenwood and Georgia Whitehead that hold top marks in the state.
As a senior in cross country, Chapman finished 22nd at state in October.
"I really like competing," Chapman said. "Pushing myself and giving it my all. There's something about the pain that makes you not want to do it, but there's that little bit that you think, 'yeah, I did that and it feels pretty good.'"
"She's just so versatile," Reed said. "Her range to run really fast is something that I haven't seen before."
It was a distance race as a kid that got Chapman excited about running.
"I did a local 5K race, just for fun," Chapman said. "And I just noticed I really liked it, so I started doing cross country. And I did track and started out in distance and running like that. Gradually, I started decreasing in distances and figuring out what I liked and what I was really good at."
AS A sophomore, Chapman won state titles in the 400 (57.39), 4x200 (1:42.51) and 4x400 relay (3:56.57). Both relay times are school records. Chapman has since broken her own school record twice this season, finishing in 56.47 at the Christina Finney Relays on April 23 at Post Falls High.
"I loved running those events with those teams," said Chapman of the relays, which included McKenzie Fletcher, now at Community Colleges of Spokane, Bridget Rieken, now playing soccer at Washington State, and Lake City senior Lilly Tweedy. "It was so much fun watching them as they were running. As the fourth leg, I was able to watch each one of them go and as they slowly sped up and willing to give a lead. It was so much fun cheering them on. I just loved that team. They did all the hard work for me. I just had to go and finish things."
But for Chapman, the work is never quite finished.
"Being able to watch my progression, it's so motivating," Chapman said. "It's something you don't get with other sports because it's so team orientated. In track, you can watch yourself improve in each meet."
"She's special in a lot of different ways," Reed said. "She's a super hard worker. She got in the weight room after her sophomore year, and that's paid huge dividends. She's very detail orientated and practices are specific to what she wants to get down.
"Angelyca doesn't waste a lot of time, either on or off the track. Very few kids have the chance to win the 100, 200 and 400 at state. I don't know that we'll race her in all three, but the possibility is there."
At the Finney Relays in April, Chapman tried to run the 100, 200 and 400. She won all three events.
"It's a little hard to do," Chapman said. "It was kind of a fun thing to do, just to try it. At first, I just wanted to get a few 100s in and see how fast I could go. And it really helps with the workout going from the 400 to the 100 because it helps with the legs and lactic acid to build that up. But it was difficult, and I could definitely feel it running the 100. Whenever coach Reed asks if I want to run the 100, I'll tell him only if it's after the 400 because my main event is the 400, and I want to be fresh for that."
CHAPMAN WILL continue her running career at Weber State next fall, signing to run track and field.
"I was talking to them after my sophomore year and it reminds me a lot of the coaches here," Chapman said. "I like having the familiarity and feel like that friendship is already forming. I was talking to some of the team, and they're a fun group to be around. The facilities are great, and so I felt it was a pretty good choice. I didn't know much about them until they reached out to me. But the more I looked into them, I realized that this is a really great school."
At Weber, Chapman plans to pursue a career in athletic training.
"I want to do something like what (Lake City athletic trainer) Bevan (Rich) does helping our athletes at the school," Chapman said. "I want to study athletic therapy. I haven't had any bad injuries, but a few chronic things that affected me, but was still able to run. My freshman year, I had Reed's Athletic Training class, and that really peaked my interest. I really liked that and it was a lot of fun."
"She's just on top of it," Reed said. "She knows what's due, when it's due and how it's due. She just takes care of it. She's the salutatorian for a reason. Just like track, she just goes to work. Out here, she's real cerebral and processes races and phases of them that were on time, or too quick or too slow. This year, she's a more aggressive runner than she's been in the past. In her first 100 meters of the 400, she's getting out and going and setting the tone in the race early on."
"She's an athlete that has the talent, but she puts in the work to make the most of her talent," Harmon-Reed said. "That includes both the physical and mental component. When we're talking about something, whether it's just her or the whole group, she's internalizing it and working on it in her daily life and racing. She really adapts to it and puts in the practice."
Harmon-Reed added that her form reminds her of Lake City product Kyler Little, who went on to compete at Washington State.
"Everything she does is so smooth and efficient just like he was," Harmon-Reed said. "It really doesn't look like she's putting in the effort that she's putting in, because it just flows."
AS FOR how her prep career will finish, Chapman is keeping an open mind.
"Each person has their own thing that pushes them," Chapman said. "Only recently I've figured out what pushes me. In reality, it's not a person or time. I just want to give my best self. So if my best is not my all-time PR, that's OK. As long as I did my best, I'm cool with that and I'm happy with myself. It's kind of like, if that's my best, what's next."
"Angelyca's an old soul and has always been mature," Reed said. "But she just has a different demeanor this year. She's more self confident and carries herself like a college athlete already. Her professionalism about how she warms up and cools down. Sure, she's out here for fun, but she's out here for a purpose too."
"Even if I don't get the goals I've set for myself — and they're pretty lofty — I still have a lot of things to be proud about," Chapman said. "I've accomplished so much in the last four years, there's no reason to get down on myself."
Especially when she's taken all the steps to stay ahead of the pack.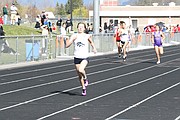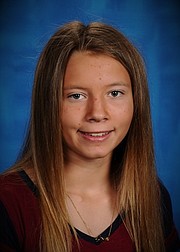 Recent Headlines
---