Library trustee candidates speak out on fiscal policy, censorship
by
CRAIG NORTHRUP
Staff Writer
|
May 3, 2021 1:09 AM
As an incumbent in the Community Library Network trustee race, Robert Fish said he's proud to rely on his 40 years as a commercial banker to help guide the network forward.
"This experience helped me improve the network's budgeting process and encourage the network's trustees to reduce … the need for annual tax increases for the first time in history," Fish told The Press.
Fish, director of the Pachyderm Club of North Idaho and Kootenai County resident for the last six years, came under the political spotlight in mid-April after an interview with the Kootenai County Republican Central Committee in which he claims the conservative group asked candidates to censor books, including materials about gay and transgender activity.
"The library is not in the business of censorship," Fish told The Press on April 13. "We don't censor books. We don't censor any of our materials. The reason libraries exist is to provide information for anything to anybody that has an interest in it. We don't try to decide what people can read and talk about."
Fish said he hopes to continue the work he's done on the network board over the past four years.
"I have greatly enjoyed serving on the Community Library Network and look forward to working with the committee on some important objectives," he said. "These include breaking in a new manager — the existing manager served over 30 years — and working with my fellow trustees on building and financing a new building somewhere on the prairie between Post Falls and Rathdrum to serve that rapidly growing population."
Fish added that part of that continuation will take time as he works to help the network's new manager, Amy Rodda, formerly of the Pike's Peak Library District in Colorado.
"The success of our new manager is foremost, but the planning and financing of a new building takes over five years," Fish said. "I have several other goals for improvement that are ongoing."
Vanessa Robinson is running for trustee of the Community Library Board on a platform, in part, of promoting fiscal responsibility and creating a quality learning environment for Kootenai County's children.
"I want to be in a position to help maintain the high quality of life we expect in Kootenai County," the resident of 11 years told The Press. "As a trustee on the library board, I know I can do that and stay within our limited budget."
Robinson cites her previous election experience, where she ran for and won her seat as president of her homeowners' association. She said it was adhering to sound fiscal planning that enabled her to pull the HOA from the brink of bankruptcy.
"I've been responsible for overseeing projects to successful completion, whether it was saving money at my child's school or presiding over my HOA and maintaining its solvency," Robinson said. "As a parent who brought my child regularly to the library, and who has spoken to many other parents, I understand what they want and what they are concerned about at their local libraries."
Some of those concerns, Robinson said, drive her priorities, should she win one of the two open seats this May.
"The first priority is to have a safe and secure place for kids to learn, and to make it fun," she said. "I am disappointed that our Kootenai County public school students have poor math and reading proficiency ratings of 51 percent and 61 percent, respectively. This needs to change, and the library can play a significant role in helping to make learning fun again."
Robinson said the network should promote materials that encourage a love of learning in areas where students could improve. But she said her second priority would be to discourage other materials from public view.
"The second priority is to ensure that our public libraries are not used to promote social causes or advocate for any particular groups or activities," she said. "These are supposed to be neutral learning resources, and they should remain that way."
Rachelle Ottosen said the basis of her run for Community Library Network trustee stems from a basic principle.
"I love books," Ottosen said. "I homeschool and strongly believe education and preparing for a better future should be a lifelong pursuit for all."
Ottosen said she's seeking one of two open trustee seats this May because of what she describes as a long-held belief in fiscal conservatism.
"I hate the bondage of over-taxation," the candidate and Kootenai County resident for the last four years said. "I was trained by my Great Depression-born, farm-raised father to be very responsible and frugal, including with other people's money."
The co-founder and treasurer of two commonwealth schools said what makes her a strong candidate is the fact that she's not a politician.
"I am running for trustee because I will take a stand on fiscal and accountability issues," Ottosen said. "Different world views are needed on trustee boards. I believe we need active trustees with a strong desire to be fiscally and morally responsible."
Those two platforms, she said, are at the heart of her decision to run: keeping the library budget in check while finding common ground in the midst of a censorship debate over books some community members find inappropriate in a public library.
"Two issues I would prioritize would be lowering the library budget, which lowers taxes, and finding a way to work out a compromise on how to present controversial books that are in the libraries," Ottosen said. "A concerned parent suggested to me that one compromise would be to move books on controversial topics out of the children's section but put them in the main part of the library so that anyone can find them by topic or from a catalog search."
Michele Veale's service on the Community Library Network didn't begin with an election.
"Initially, the Post Falls library was municipal," the longtime trustee said. "It wasn't part of the network. I was initially appointed by Post Falls for about 12 years. Then, when we changed over to the Community Library Network, I was appointed to that. Then I ran a couple times to stay on."
That was 22 years and two elections ago. Now, Veale is in her third run for the only elected position she's ever held, a position she said she holds near and dear to her heart.
"I came from a family of readers and library users," the Post Falls resident for the last 45 years said. "I think I was a toddler when I first went into a library, and that continued as I got older. I became a friend of the Post Falls library and became more and more involved. That's when they approached me to serve. I was a little hesitant, at first."
But that service to the Community Library Network, Veale stressed, is more important now than ever before.
"There are so many moving parts and pieces to a library," she said. "One of the primary issues we've been talking about and thinking about is continuing to provide an excellent service to the community while exploring all the ways to deal with the population growth we have here."
That growth, she added, might include a new facility that can handle the rising tide of new residents who've moved to an area that values libraries.
"We're actually looking at the idea of a new building," Veale said. "We don't have very many buildings we can actually expand on."
While Veale said she doesn't consider herself a politician but rather an advocate for libraries, she also said she felt compelled to wade into the tumultuous political waters that have washed over this election, starting with the prospects of trustees voting to censor books.
"I think I'd be cowardly if I didn't address it," she said. "I've dealt with a couple censorship issues since I've been on the board, back when it was a municipal library.
The primary duties of a library is to provide free access to information. I don't think any one group should be in charge of what goes into the library. We need a balanced collection of ideas."
Veale added that the only form of censorship she accepts is one of self-censorship.
"I trust our patrons," she said. "They're the best judge of what they do or don't want or need access to. I might look at five books and end up checking out one. That's my choice. I expect patrons to be the best judge of what they do or don't want to read."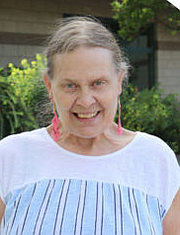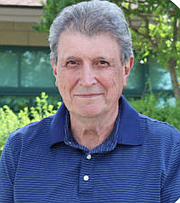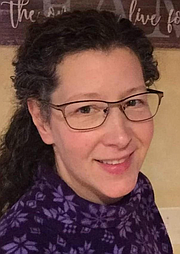 Recent Headlines
---