House starts to clear education logjam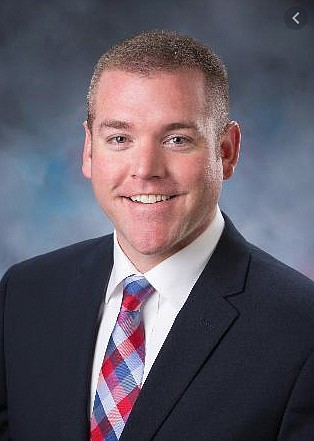 by
CRAIG NORTHRUP
Staff Writer
|
May 1, 2021 1:00 AM
The Idaho House took a few steps closer to wrapping up a long legislative session on Thursday, passing a series of appropriations aimed at funding Idaho's schools.
Rep. Paul Amador, R-Coeur d'Alene, kicked off Thursday's campaign by launching the debate over a children's programs appropriation on the House floor with a haiku:
"Schools teach kids reading.
What they need is their funding.
Can we stop talking?"
That talking has now droned on for a 109th legislative day, most recently delayed by an appropriation dedicated to teacher pay, a delay instigated by conservative Republicans demanding that teachers refrain from advocating for critical race theory in their classrooms.
It's a demand that has been met with confusion by educators who say activist theory is not being taught and by resistance from some Democrats who claim the Idaho House is holding teacher pay hostage to push a curriculum that should have been decided in committee.
But when Gov. Brad Little signed HB 377 late Wednesday, a bill that aims to remove what proponents call indoctrination of the tenets of critical race theory, that opened up the logjam of education appropriations that have been on hold since April 8.
The House began a run of education appropriations that make up the bulk of public school and education budgets, including Amador's children's programs bill.
"The bill includes $20 million in summer learning loss," Amador told The Press after the 69-0 vote to approve the bill. "We know a lot of kids fell behind with their summer learning because of the pandemic."
HB 356 is a $982 million appropriation, the vast majority of which comes from federal funding. Of the $435 million to fund fiscal year 2021, $353 million comes from federal funds, including federal COVID relief money. The remaining nearly-$547 million will fund educational materials in fiscal year 2022.
The House also passed a $106 million appropriation to pay administrators, a $24 million education appropriation for central funding for fiscal years 2021 and 2022, and a $97 million appropriation that funds the state's Department of Education through 2022.
"This is a $39 million appropriation for 2022," Rep. Matt Bundy, R-Mountain Home, said of House Bill 372, the Department of Education appropriation. "It's a good budget, a standard budget, and it allows the Department of Education to continue to function."
But critical race theory — which posits that the nation's history with racism runs so deeply that it has woven itself into virtually every facet of American life — still haunted the Idaho House Thursday. Little's ritual daily message to the legislative body was interrupted after his denouncing of HB 377 was interrupted by Rep. Heather Scott, R-Blanchard, who moved to end the lecture.
"I would move that we stop the reading of the rest of the man on the second floor's opinion on our legislation," Scott said. "...It was just going on and on and on about how he thinks we should pass policy. That's not his job, the man on the second floor's job, to write law. That's our job. He's supposed to implement that. I'm tired of getting lectures from this man on the second floor every time we try to pass policy."
But not everyone agreed with Scott's interruption.
"[Little is] repeating many of the things that many of us have been talking about regarding critical race theory and these other so-called problems we allegedly have in Idaho," Rep. James Ruchtie, D-Pocatello, said in response. "He's simply pointing out there's no evidence of (indoctrination)...Hearing these things makes certain people in this body uncomfortable, but that is part of the process."
Scott Maben, director of communications for Coeur d'Alene School District, said he doesn't believe the newly-signed HB 377 will change how the district's teachers teach.
Amador told The Press that while the teacher pay appropriation could reach the House floor for a vote early next week, the higher education appropriation has a tougher hill to climb.
"It'll work its way through, but there are some sticking points," he said. "Critical race theory: I think that's a big part of it, but there's also a group that just doesn't want to support higher education."
Amador said the impasse is far from one-sided.
"On the opposite side, you have Democrats that don't want to see any reduction in spending," he said.
The House will reconvene on Monday.
Recent Headlines
---