Silver Lake JCP to RIP May 16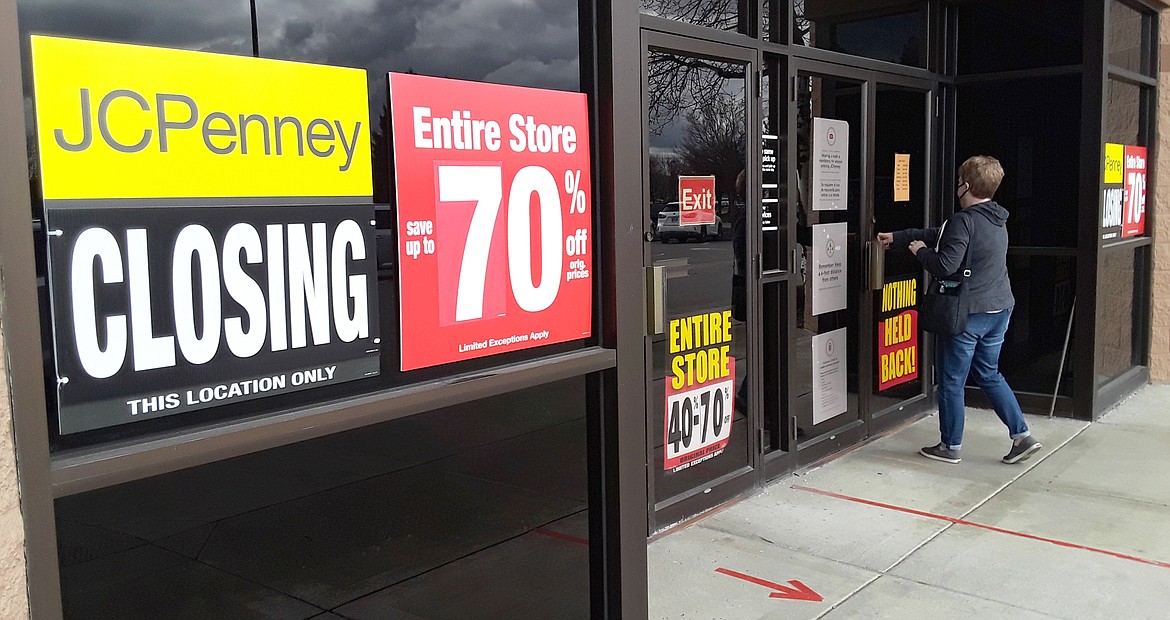 A customer walks in the doors of J.C. Penney at the Silver Lake Mall on Thursday.
Craig Northrup
by
PRESS STAFF
|
March 26, 2021 1:07 AM
The J.C. Penney store at the Silver Lake Mall will close May 16, the company announced Thursday.
The store was on a list of those slated for closure released in December, but a specific date was not given then.
It has long been one of the mall's anchor stores, along with Macy's. The number of employees the closure will affect was not available. 
"Following a comprehensive review of our retail footprint during the restructuring process, JCPenney made the difficult decision to announce more than 170 store closures in 2020," the company posted on its website. "We will continue to operate the majority of our stores and our flagship store, jcp.com, to ensure our valued customers continue to have access to the products and brands they need and want."
The Silver Lake store has been offering big discounts as it continues to eliminate inventory.
J.C. Penney already closed stores in Bonner County and Lewiston. It will still have Idaho stores in Boise, Nampa, Twin Falls, Idaho Falls and Pocatello.
J.C. Penney filed for Chapter 11 bankruptcy protection last year. It announced plans to close about 240 of its 846 stores.
The company is also seeking a new CEO.
"The search will seek to identify a leader that is focused on modern retail, the consumer experience, and the goal of creating a sustainable and enduring JCPenney," its website states.
Meanwhile, J.C. Penney on Thursday announced new spring lines that include swim brands, apparel and activewear for the family, and expanded home furnishings. The Silver Lake Mall was recently purchased by Silver Lake Center, LLC, which is managed by David and Barbara Knoll of Coeur d'Alene.
---