Guinness to go, and meals, too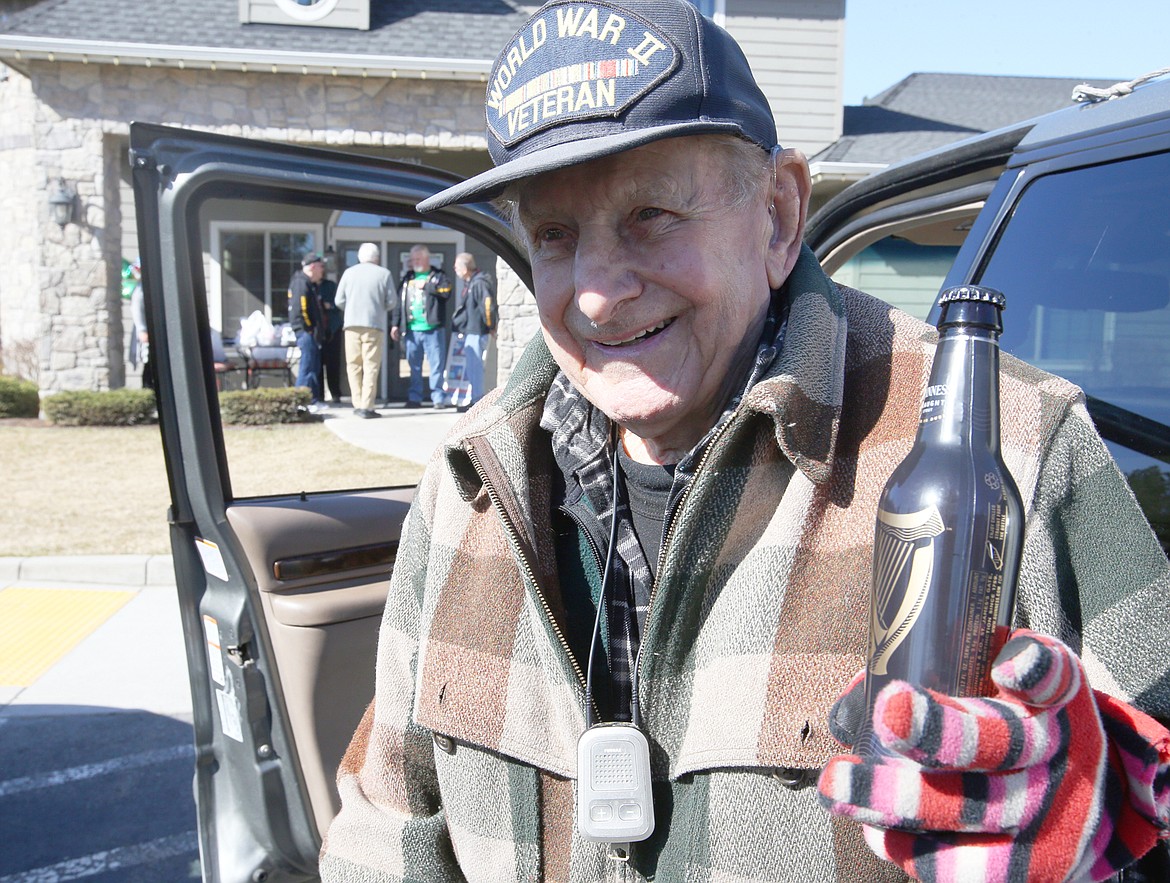 World War II U.S. Army veteran Leo Benoit holds up his Guinness that went with his corned beef and cabbage lunch courtesy of The Renaissance at Coeur d'Alene assisted living community on Wednesday.
BILL BULEY/Press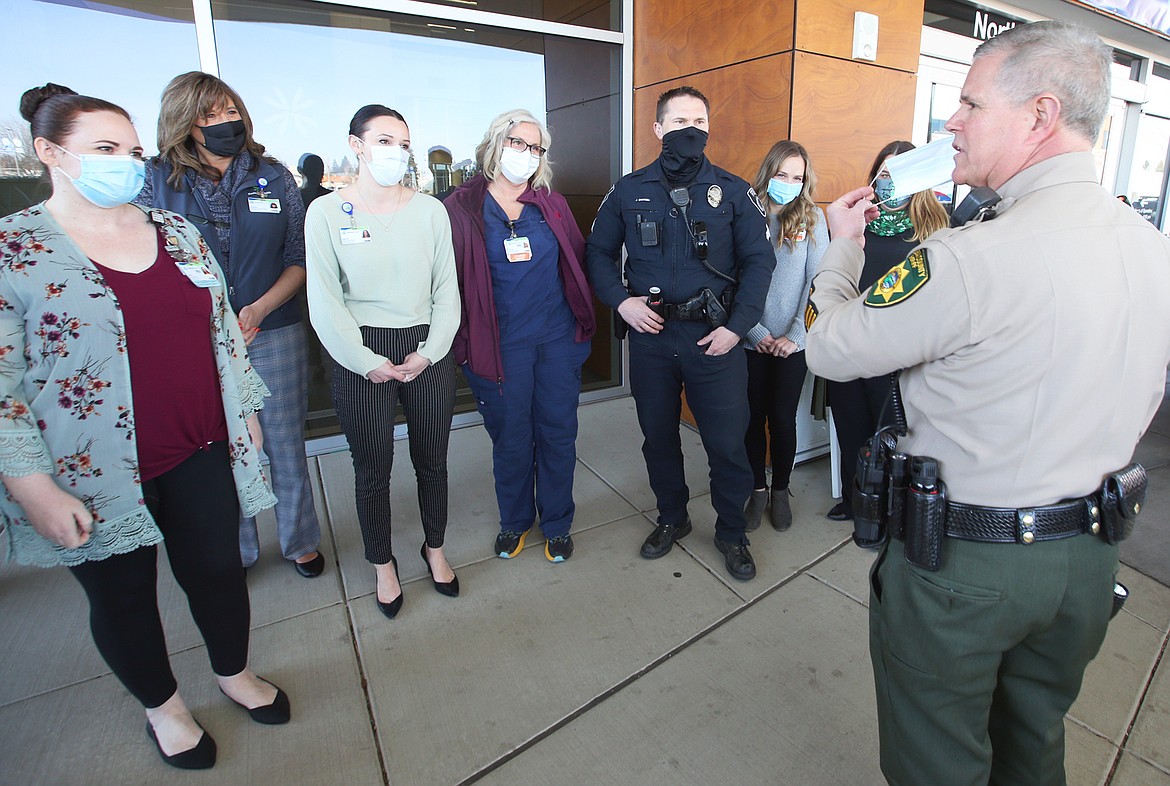 Sheriff Bob Norris talks to Kootenai Health staff and a police officer after delivering free lunches there Wednesday.
Previous
Next
by
BILL BULEY
Staff Writer
|
March 18, 2021 1:06 AM
COEUR d'ALENE — Veteran Ron Deady was delighted with the free corned beef and cabbage lunch he received Wednesday from The Renaissance at Coeur d'Alene.
But even better was the beer that came with it.
"A can of Guinness in a bag, you can't beat it," he said with a smile.
Deady was happy to celebrate St. Patrick's Day by stopping by the assisted living community on a sunny morning. It gave him a chance to visit with other veterans, as well.
"It's nice to celebrate, get together, appreciate each other," he said.
Deady said he is only about 2% Irish, but loves St. Patrick's Day.
The name Deady, by the way, is Irish, he added.
"It doesn't sound Irish, but it is Irish," Deady said.
About 35 veterans stopped by The Renaissance at Coeur d'Alene for the veterans appreciation lunch dash and dine with a to-go Guinness. One after another over an hour, they pulled up in vehicles, walked up, were greeted with smiles and thanks, and handed their meal and beer for the road.
Becky Georgius, Renaissance at Coeur d'Alene community relations director, said they wanted to honor veterans for their service. She said it was great to see them hanging around and sharing stories.
"I love the fellowship," Georgius said.
World War II veteran Leo Benoit and his longtime partner Lillian Lind stopped by, too. Benoit is still going strong as he held up his bottle of Guinness — still sealed, of course.
"When I was in Ireland I drank that Guinness and it's pretty good stuff," he said, adding he would wait until he was back home to open the bottle.
"When you're Irish, you have to have a beer on St. Patrick's Day," Lind added.
More free lunches went out Wednesday morning.
Kootenai County Sheriff Bob Norris was joined by Coeur d'Alene, Post Falls and Idaho State police in delivering about 100 lunches to Kootenai Health and Northwest Specialty Hospital.
Norris said the medical staffs have been at the frontline in the battle against the coronavirus so they wanted to honor them. He said it's been a stressful time, so the lunch deliveries were "a token of our appreciation."
"It's a weird virus. Some have a running nose, some have significant health issues because of it," Norris said. "We just wanted to say thank you, very much."
Justin Schorzman of Kootenai Health said it was great to have so much encouragement from the community and especially other first responders dealing with COVID-19.
"It's just amazing to see that kind of support from everyone," he said.
Katie Barbera, nurse manager, said such efforts are appreciated.
"It makes a huge difference to the critical care team and all the staff here at Kootenai Health," she said.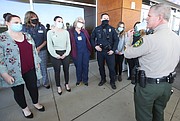 Recent Headlines
---