To serve was his goal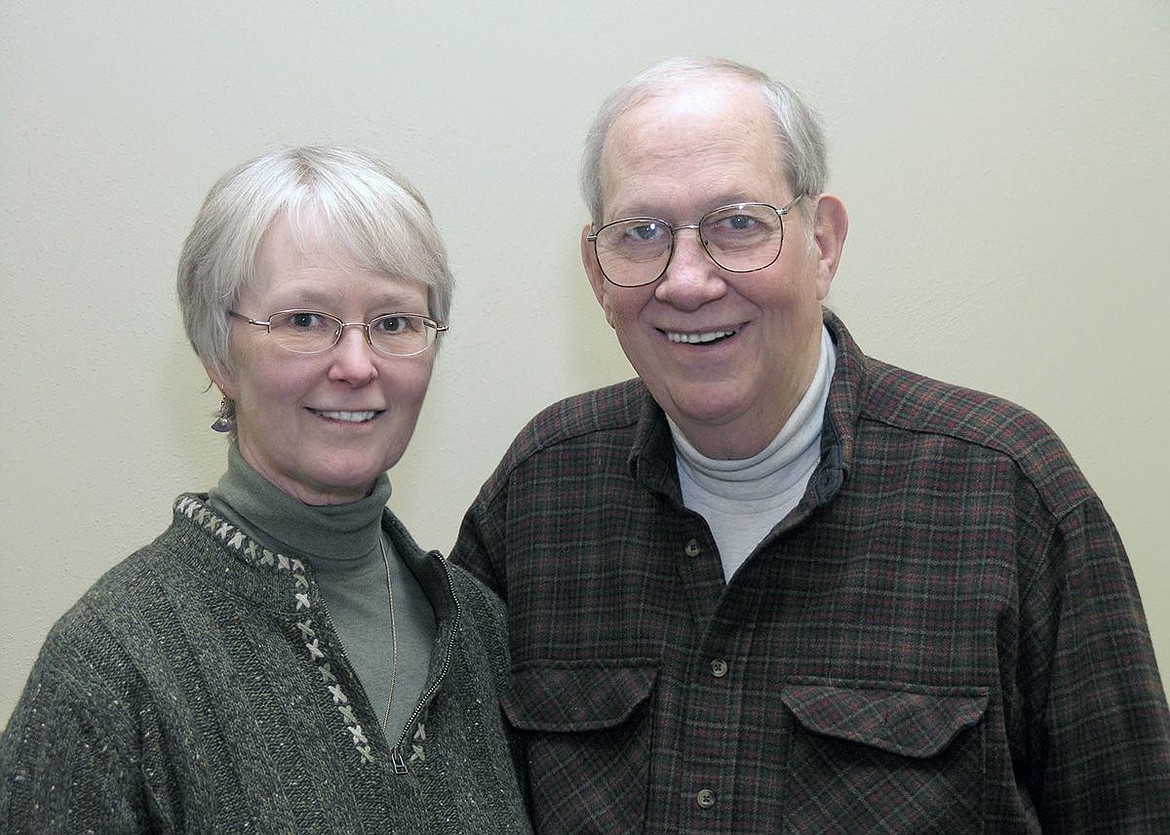 Photo courtesy St. Vincent de Paul Bob Runkle and wife Mary Beth Jorgenson.
by
BILL BULEY
Staff Writer
|
March 15, 2021 1:06 AM
COEUR d'ALENE — Bob Runkle doesn't know how much longer he has to live, but he knows this: His goal in this life was to serve others and he did that to his very best.
"I am at the end of my life and I am comfortable with that," the 85-year-old said Friday during a phone interview with The Press. "I believe that my life has been what Christ wants me to do and that is serve others.
"That makes me feel good," he added.
Runkle, who is in palliative care, was upbeat as he chatted from his home in Baltimore, where he moved with wife Mary Beth about six years ago from Coeur d'Alene, where they spent more than a decade.
"I'm hanging in there," he said.
They moved back east to be near family, which includes grandchildren, and occasionally catch an Orioles game.
"I love having this time to reconnect with all the family before I depart," he said.
Runkle, the former leader of Trinity Group Homes in Coeur d'Alene and driver behind its growth, speaks freely and confidently of death. He has no fear of it. He is ready to say goodbye to this temporary world and enter the next permanent one.
"I know where I am going," Runkle said. "I think I've done what I had to do."
Which, he says again, was serve others.
"I tried to do that throughout my life," he said. "I don't have any regrets."
When he retired as vice president of operations for a surgical manufacturing company, he wanted to do something different. Around 2008, he came on board as executive director of Trinity Group Homes, a small nonprofit that helped those with mental illnesses.
"For me the challenge when I took over, I didn't know a thing about mental health," he said.
No problem. Bob Runkle did what he does best: He figured it out.
"I learned what I needed to learn," he said.
Which included applying for grants, raising money, planning and making smart financial decisions.
Then, the nonprofit had a handful of rooms to provide for clients. Under his leadership — described as persistent, creative, dedicated, a maverick and an "agitator" — it grew to several properties.
He began networking with healthcare agencies and the legal system to provide housing solutions for people who otherwise might have been homeless.
"My job ended up being the power behind the expansion," said Runkle, who was ordained a deacon at age 75.
Today, it has about 50 residents and is under the flag of St. Vincent de Paul.
"Bob's original vision was to develop group housing for people with persistent mental health challenges," said Larry Riley, St. Vincent's executive director. "His dream came alive and has grown into a meaningful enterprise today."
Runkle retired again in 2015, but his legacy at Trinity Group Homes lives on.
"It was Bob's vision that brought us to where we are today," Riley said. "You need people like Bob to be the agitator. Without people like Bob, nothing happens."
Riley and Clark Richman, health case manager with Trinity Group Homes, wanted to honor Runkle. It was decided to rename the Trinity campus after Runkle. In addition to housing 17 studio apartments, the soon-to-be-named Bob Runkle Center is a hub of activity, Riley said, which is appropriate.
He called Runkle "a pillar of our community."
"Bob's a fascinating fellow," he said. "Renaming this campus is the least we can do."
Richman said he was going through difficult times and recalled meeting Runkle.
"It gave me hope," he said.
Runkle became a mentor and friend, as he was to so many.
"He really spent the later part of his life in service," Richman said. "He touched people."
Dedication of the Bob Runkle Center is expected to be held soon.
When Runkle was told of the dedication and renaming in his honor, he was "flabbergasted."
"I'm loving it, but just surprised," he said.
It was a surprise, he added, but a joyous one.
"It's nice to have recognition when you can enjoy it yourself," he said.
His life has been a journey of surprises, Runkle added.
"It has been God's blessing to serve," he said.
Recent Headlines
---