Westport winery coming to Riverstone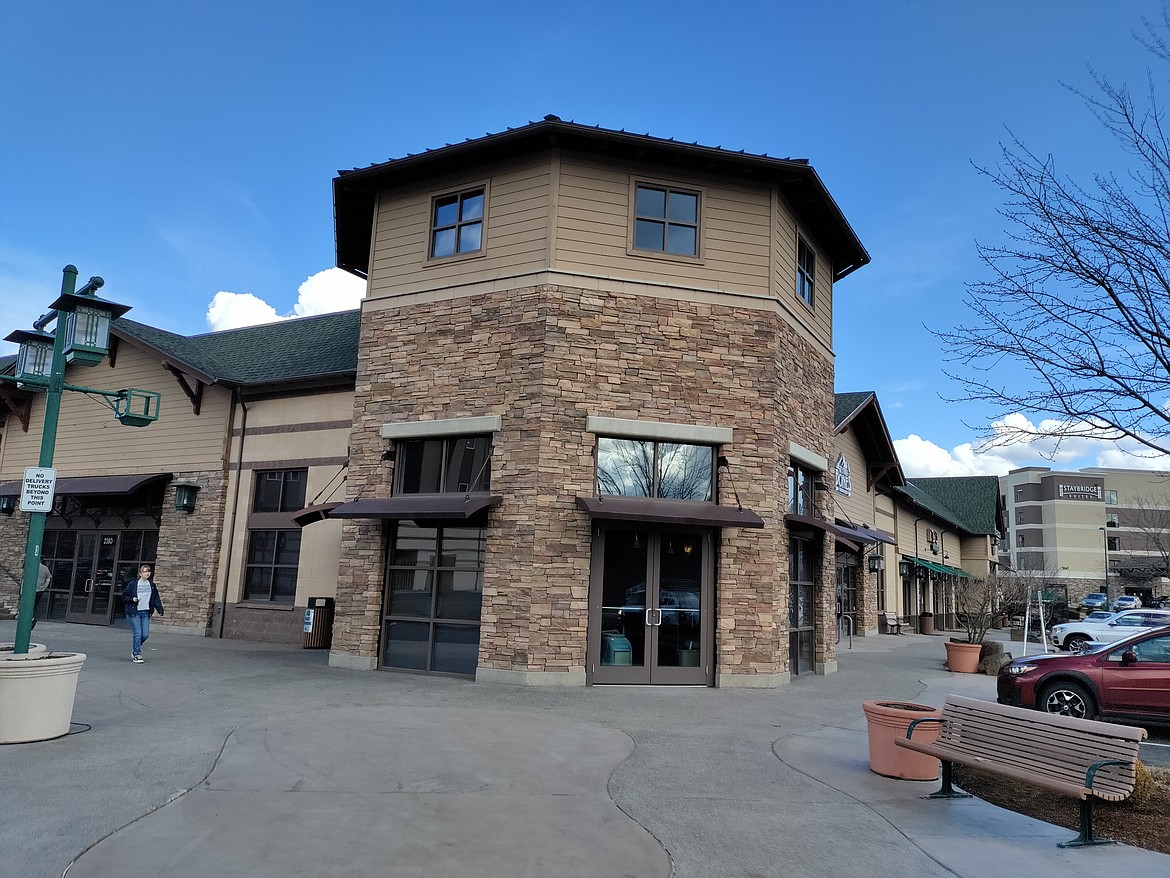 Courtesy photo Cranberry Road Winery will open soon in the corner building of 2380 N. Old Mill Loop in Riverstone.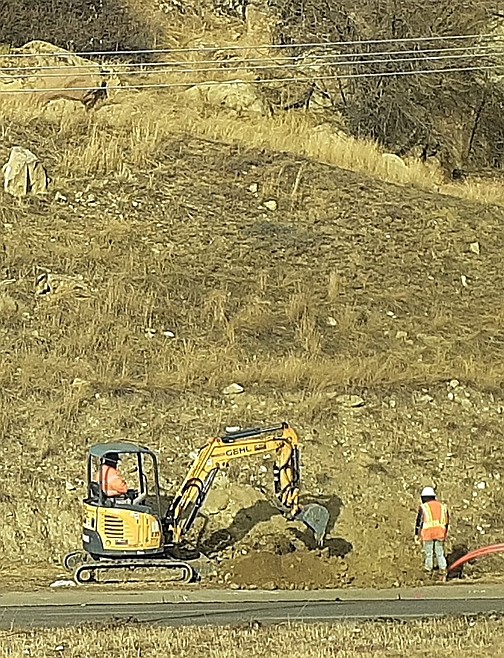 Courtesy photo Alex Smith and Luke Holmes are seen working for EdgeTek, which has opened an office at 3918 N. Schreiber Way.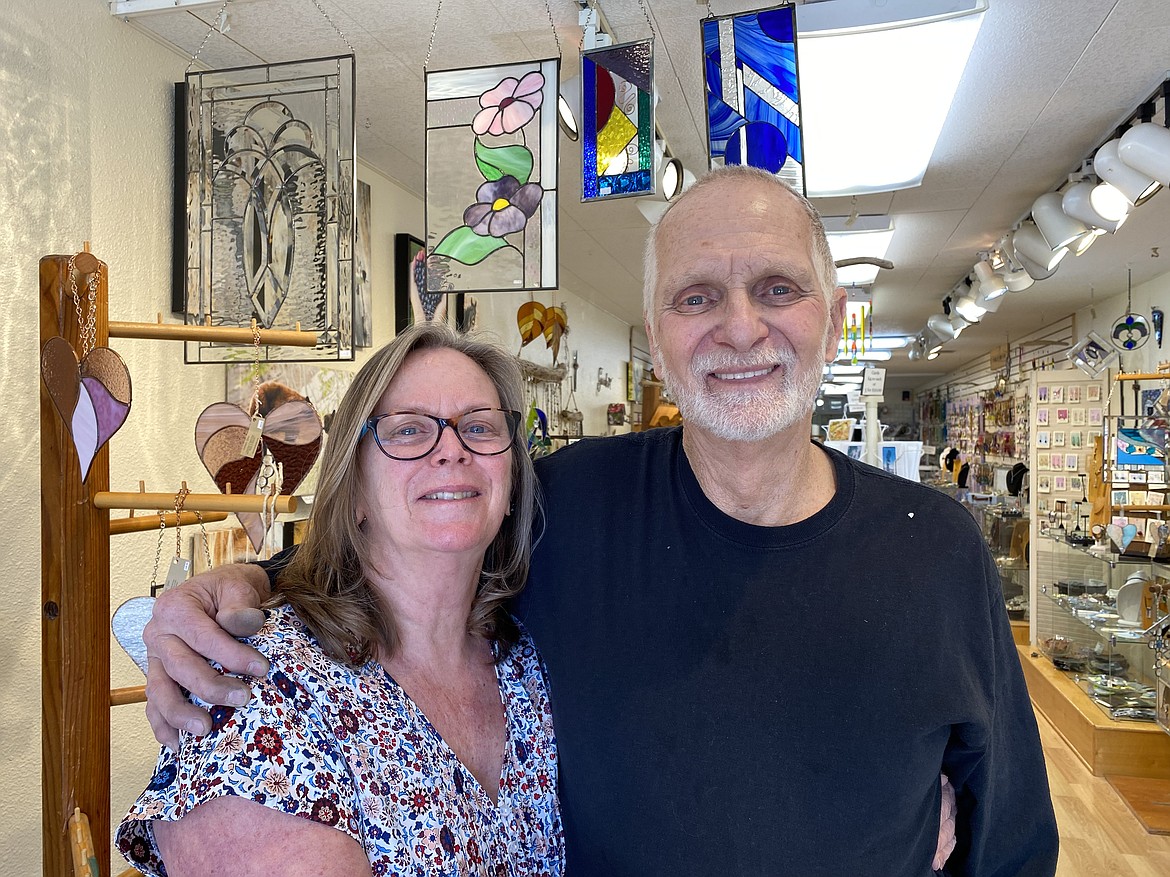 Summers Glass owners Cindy and Clark Summers are seen in their Sherman Avenue store.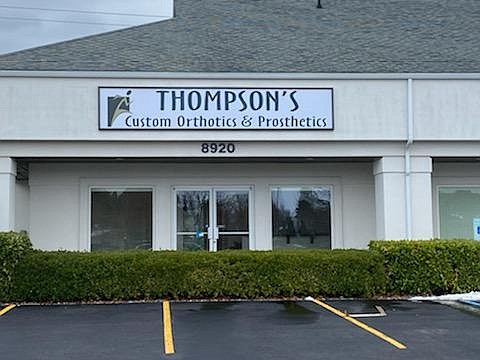 Courtesy photo Thompson's Custom Orthopedics & Prosthetics has opened at 8920 N. Hess St. in Hayden.
Previous
Next
by
NILS ROSDAHL/Special to The Press
|
March 14, 2021 1:20 AM
After nine years in Westport, Wash., Cranberry Road Winery will be moving to the corner building of 2380 N. Old Mill Loop (between Sushi 1 and Beyond Bones Chiropractic) in Riverstone.
Planning to open in May, the restaurant is "all about family" with a menu of steaks, seafood, pizzas, salads, pastas and more. The kitchen is an open design so customers can see the food being prepared and cooked. Check www.cranberryroad.net.
EdgeTek offers
communication
construction
With services to local communication providers, EdgeTek has opened at 3918 N. Schreiber Way.
The communication construction company has services for wireless, wireline, engineering and natural disaster problems. Hours are 6 a.m. to 8 p.m. weekdays. Other locations are in Montana, Oregon and Florida.
President Jim Smith is helped by Luke Holmes, vice president, and David McElroy, chief operations officer. Check www.edgetek.pro.
Summers Glass
closing downtown
After 17 years downtown, Summers Glass is closing soon at 211 E. Sherman Ave.
Owners Cindy and Clark Summers are having a major sale of their jewelry, suncatchers, stained glass windows, glass and lead supplies, tools, beads, new and used molds and displays.
Hours are 10 a.m. to 5 p.m. Monday through Saturday in the Eagles Lodge building. Phone 208-665-0875. Check www.summersglass.com.
The Summers will continue at craft fairs and with their classes in the Gizmo building at North Idaho College.
Thompson's Custom Orthopedics
& Prosthetics opens in Hayden
Providing patients with high-level care, products and services, Thompson's Custom Orthopedics & Prosthetics has opened at 8920 N. Hess St. in Hayden.
License and certified prosthetists and orthotists Richard Allen and Andrew Lind are assisted by Tish Wilson, office manager and orthotic fitter.
Hours are 8 a.m. to 5 p.m. Tuesday through Friday. Phone 208-719-9221. Check www.thompsons-op.com.

Now the Tidbits
A "Coming Soon" sign for Consign Furniture & Jewelry is in the southeast corner of Lancaster Road and Warren Street.
The Auction Depot (6055 N. Government Way) is opening a second outlet at 10014 N. Government Way in Hayden.
SixOne Media is now at 11350 N. Government Way in Hayden.
CdA Wigs will be in Ste. 17 at 296 W. Sunset Ave.
Watch for something coming into the ShopKo building.
The Wax Queen will open March 15 by appointment only at 840 E. Best Ave. Phone 208-446-8734.
James Dry Dock will be in Silver Lake Mall.
A new commercial and residential building will be built at Government Way and Davidson Ave.
Terraza Waterfront Cafe will be at 1950 Bellerive Lane in Riverstone.
The Washboard Laundromat will be in The Plaza of Post Falls.
Killer Burger will put its first Idaho location near the intersection of Prairie and Highway 95.
Trademark Mechanical has moved to 171 W. Lacey Ave. Details soon.
Watch for major changes with the Burger Bunker and Bunker Bar off Spokane Street in Post Falls.
A new building for Linden Coffee Co. is under construction at 1502 N. Third.
Flippens Secured Self Storage is building a complex at 2098 Creative Way in Post Falls
Truck manufacturing company Kenworth plans a large building for 4374 W. Expo Parkway west of Post Falls.
A large storage complex and new corporate office for Steel Structures of America will be built off Highway 41.
The Den will be a new tavern at 761 N. Idaho St. in Post Falls.
My Nails & Spa will be off Canfield Ave.
The CdA Corner Store is adding a kitchen and tables downtown.
A Union Gospel Mission thrift store is under construction at 7761 N. Government Way..
The Blue Shell will be at 1903 Sherman.
Takara Restaurant will open in March or April on Lakeside downtown.
Emerge will be at 119 N. Second St.
The building at 1015 Ironwood will house Element Dental and administrative offices for Northwest Dental Benefits.
Schmidty's Burgers will be at 1524 E. Sherman.
A 120-room boutique hotel will be where the Outback Steakhouse was off Northwest Boulevard and I-90.
Coeur d'Alene Nissan will have a major addition to its building off Highway 95.
The huge One Lakeside project hotel portion will open in April. The condos are sold.
Metro Car Wash will be near Wendy's in Post Falls.
The Hayden Dairy Queen will be at 513 W. Hayden Ave.
108 North is under construction connected to the Moose Lounge downtown.
Something new is going into 413 Sherman beside the Art Spirit Gallery.
Northwest Group will be selling cars at 2995 E. Mullan.
A new motel is under construction on CdA Lake Drive between Mullan Ave. and Michael D's Eatery.
Safe Splash is under construction on Kathleen Avenue.
Daylight Saving Time starts today.
*Contact Nils Rosdahl at nrosdahl@cdapress.com.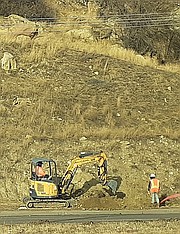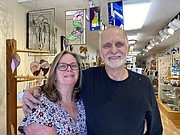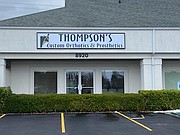 ---