Preservation and planning on the prairie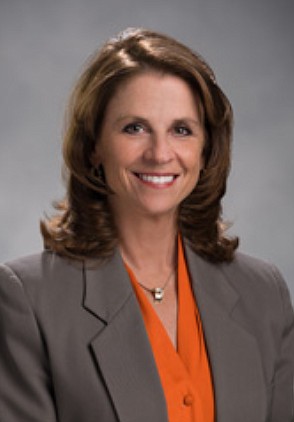 by
MADISON HARDY
Staff Writer
|
June 29, 2021 1:07 AM
The Regional Housing and Growth Issues Partnership set their eyes on the Rathdrum Prairie Monday afternoon, welcoming two speakers who called for preservation and planning. 
A coalition intends to tackle regional growth issues through the combined efforts of regional planning professionals, city and county officials, Kootenai Metropolitan Planning Organization staff and a handful of local organizations and experts. 
The group aims to provide factual answers, put forward solutions, provide education and work together "on regional topics that affect all regarding housing and growth in Kootenai County."
Amy Bates Reynolds kicked off the Monday presentations with a multi-building sports complex proposal that would provide Rathdrum and the surrounding communities with competitive athletic leagues, parks and recreation opportunities.
"We want to keep it local; we want it to stay here," she said. 
Considering the current population growth rate and popularity of traveling sports and tournaments, Reynolds felt this development could benefit the community economically and socially. 
"The travel sports industry is a $19.2 billion industry, and we would love to be able to tap into that a little bit," she said.
A sports coach herself, Reynolds expressed an increasing need for facilities to house athletic teams and municipal events. Noting positive impacts of community health and offering a safe outlet for young children, Reynolds also told the partnership that having a year-round climate-controlled environment would also bring economic benefits and have ties to land preservation. 
"We want to preserve some of the lands here on the prairie for green space, parks, and community activities. We think that's super important," she noted. "There's so much growth going on right now that we're worried we're not going to have a lot of space for those kinds of things to happen." 
Reynolds said project funding would hopefully come through tax increment financing. In this technique, local governments invest in public infrastructure or improvements that capture anticipated increases in tax revenues generated by the project. Alternatively, the complex would need help from investors, she said. 
"We're a little worried that we're running out of time with the expense of land," she said. "But we want to see this happen; we want to give something back to the community."
Laurin Scarcello, a Kootenai County Noxious Weed Advisory Board member, shared his perspective as a private citizen on the need for agricultural protection and management. A farming landowner since 1910, Scarcello described his life of raising cattle, growing hay and managing timber and grazing land on over 1,500 acres. 
"Farms aren't just farms, but families as well. Farms, ranches, don't just happen. It takes generations to acquire, build and grow," he said. "I truly believe that the farmers and ranchers that we have left on the prairie now are the best of the best." 
Repeatedly affirming that he was not against growth, Scarcello pushed the need for better care for the local land. 
"There is no doubt that domestication of livestock is the basis for civilization as we know it. That said, we need land, water, and air to do that. (We need) farmers, ranchers, and forestry continually working toward sustainability," he said. "I see the growth as we know it as simply unsustainable, if for no other reason than its appetite for raw land." 
Scarcello advocated for a voluntary program of farmers willing to help preserve open space with incentives on property taxes. Those benefits, he said, are "not too much to ask" when considering the benefits of agriculture on communities, land and resources. 
"We have all seen tax breaks and other incentives for large companies to come in here in the hopes of jobs in the industry," Scarcello said. "I see no reason why we can't offer that to agriculture as well. 
"I don't think agriculture gets the respect it needs," he said. 
Coeur d'Alene Councilwoman Kiki Miller, a member of the partnership working group, invited group entities to reach out to her or the individuals if they are interested in developing open space or collaborative project provisions. 
"There is a lot of interest around this. What we need is for all of you to connect and decide what should, could, or may be able to move forward," she said. 
The next group meeting is on July 26 at 3 p.m. 
Recent Headlines
---