Rathdrum says no to proposed housing project
by
MADISON HARDY
Staff Writer
|
June 26, 2021 1:00 AM
RATHDRUM — Consider it proof that Rathdrum doesn't approve every annexation request that comes its way.
The tug-of-war over growth saw an annexation request this week fail for lack of a majority vote.
After two motions — one to deny and the other to approve — the Lakeland Landing Annexation ended in a split 2-2 decision Wednesday night, with Councilmen Mike Hill and Steven Adams opposing the project. A final motion to table the application also failed for lack of a second, effectively denying the application. 
To Hill, saying no to annexations like the 18.6 acres Lakeland Landings project is the only way the city can control growth. 
Located east of the Westwood Pines subdivision and north side of Highway 53, the annexation requested a change from rural to Low-Density Single Family Residential (R-2S). Scott McArthur of McArthur Engineering, the representative for the project, said the land would eventually be the site of a subdivision with approximately 66 lots. 
Hill said he didn't feel any "obligation" to accommodate the influx of individuals moving to Rathdrum through housing developments. Noting that approved subdivisions in the area, like the Brookshire project, are still unfinished, Hill said the city should wait until all new home projects cease. 
"I feel more of an obligation to citizens of our community that are already here, and citizens of our county that are here," Hill said. "I don't feel an obligation to those that are inbound migrants moving to our county. I don't feel obligated to ensure that they have a place to purchase."
However, Councilman Darrell Rickard contended that there is no way to slow growth, and by denying projects, the situation will worsen, not improve. 
"I personally don't see a way to slow growth. The influx of people coming from California, Oregon, Washington, they're coming," Rickard said. "We got to do something about it. The other thing we have to keep in mind is that people can't afford houses around here anymore." 
Recognizing the "hot topic" of growth, the Rathdrum Comprehensive Plan, and housing developments, McArthur tried to highlight how the Lakeland Landings project could benefit the community, mainly the need for housing. 
"There's a shortage of homes to get on Zillow or any other search site," he said. "You cannot find homes for sale and we cannot hire people to move here to help with growth and development right now because they can't afford to get here. So we're trying to create affordable single-family housing, and that's why we came forward with the R-3 zoning."
The term "affordable housing" is frequently floated in development hearings. Still, as the typical home price on Zillow in Rathdrum climbed 25.7% this year to $461,693, the council was wary of what is considered "affordable." 
Based on U.S. Census Bureau data from 2015 to 2019, the median income was $57,269. A Rathdrum buyer with that income, average credit, $400 in monthly bill payments, the ability to put $46,000 toward a down payment plus closing costs can afford a $215,109 home. That home value is with a 30-year mortgage at 3.943% interest and $1,314 monthly mortgage — including taxes and insurance - according to NerdWallet, a financial advice website. 
"Just now, you said 'we're not only going to build homes, but we're also going to build affordable homes,'" Rickard stated. "Can you tell me what your definition of the term means? Because you can build luxury homes that are priced out of the market."
McArthur said the project wasn't designed as a "private gated custom home community" but didn't specify a price range. 
"I can't tell you what the price point is going to be. But I would say that we're not looking at the high end, we're not looking at the low end, we're not trying to build things that are going to create issues for the city," McArthur said. "We're trying to develop, build homes that families can move into and support the city."
Rathdrum resident John Hodgkins said he was disappointed to hear the developers bring up "affordable housing," which he believes is a gray area used to make projects sound more desirable. 
"Affordable housing is a term that is so subjective that it is laughable," Hodgkins said. "Affordable housing to me may not be affordable housing to my kids in five to 10 years when they start buying houses, or in a year or two years when the development potentially will be finished. It makes my blood boil."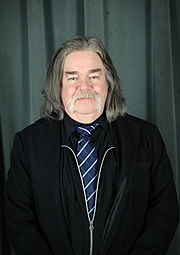 Recent Headlines
---