What, me worry?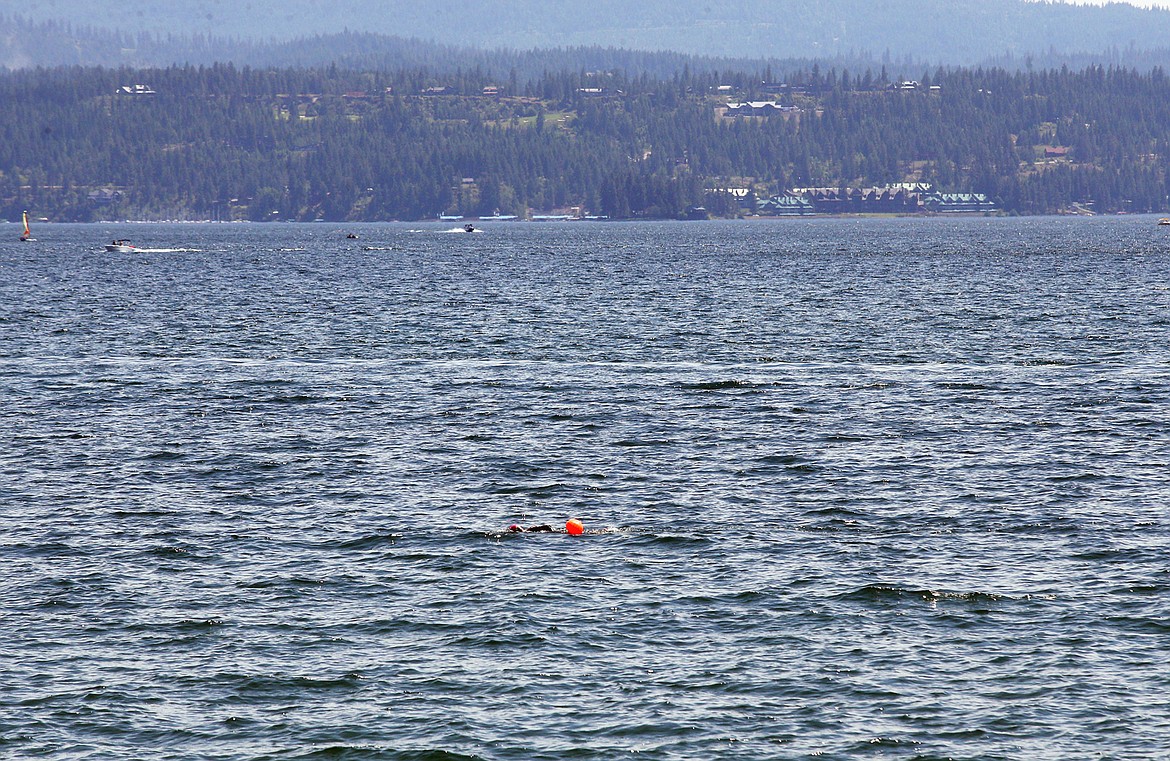 Coeur d'Alene Lake Advisory Committee to identify key projects in protecting waterway health. Pictured: Megan Ivers swims prepares for the Ironman Coeur d'Alene.
BILL BULEY/Press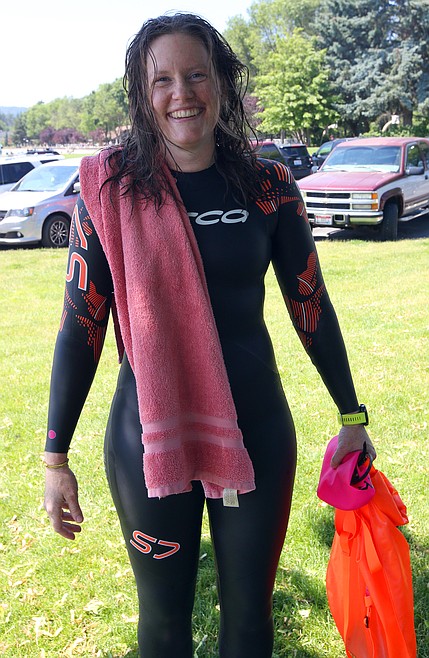 Megan Ivers relaxes after swimming in Lake Coeur d'Alene Tuesday as she tunes up for Sunday's Ironman Coeur d'Alene.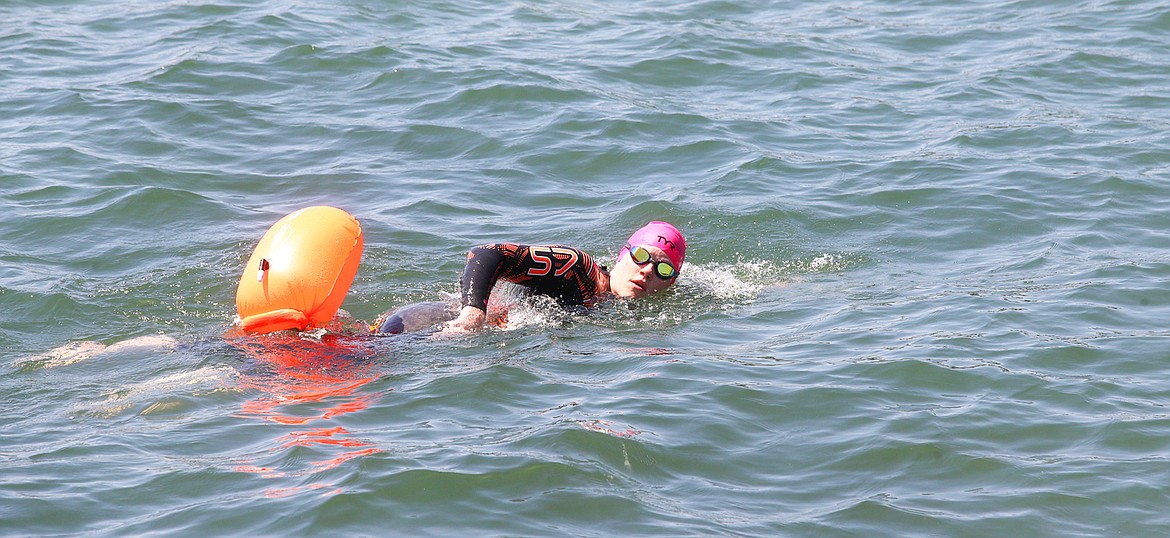 Megan Ivers swims in Lake Coeur d'Alene just off Independence Point on Tuesday in preparation for Sunday's Ironman Coeur d'Alene.
Previous
Next
by
BILL BULEY
Staff Writer
|
June 23, 2021 1:07 AM
COEUR d'ALENE — Megan Ivers is a three-time Ironman finisher. In those races, she learned a few things. Among them, that race-day weather conditions are never far from her thoughts.
"You're always concerned about what the weather is," the Illinois woman said shortly after completing a 30-minute swim in the choppy waters of Lake Coeur d'Alene on a sunny Tuesday afternoon, the beach crowded with sunbathers. "Certainly 104 degrees is a little different than what you're used to."
Maybe not that hot, but it could be.
The National Weather Service is calling for a Sunday high of 102 degrees in Coeur d'Alene — and that seems to be rising the closer it gets to Ironman Coeur d'Alene.
"Excessive heat watches have been issued for the region," NWS wrote. "Confidence remains high of very hot temperatures developing over the weekend as a very strong upper ridge parks itself over the region."
Ironman, which is setting up its Ironman Village at City Park that opens Thursday, is already making preparations with extra ice, liquids, support and education.
More than 3,000 athletes are registered for the full Ironman CDA, a 2.4-mile swim, 112-mile bike ride, and a 26.2-mile run. Among them are Ray Matis and Randy Astin, both members of the Coeur d'Alene Triathlon Club and Hayden residents.
Matis has done two full Ironmans and four half Ironmans. This will be his first full Ironman CDA, last held here in 2017.
"It's a race I've always wanted to do," he said. "This is pretty exciting."
Matis said his training has gone well and he feels ready for Sunday. Due to the expected heatwave, he plans to throttle back his effort on the bike and save something for the run.
"If you get off the bike and you're completely smoked for the run, that's not good," he said, laughing.
He has faced hot conditions before. He completed an Ironman in Cozumel, Mexico, two years ago and the temperature reached 95 degrees on the run with high humidity, as well. He walked much of the run, until the sun went down.
"That was a very tough run," he said. "People were dropping from heatstroke in that one."
Matis said he's "not terrified" of triple digits on Sunday, "but it does concern me." His goal was to break 14 hours. He's adjusted.
"With this temperature, I'll be happy if I break 15," he said.
Astin is also an Ironman veteran, with six fulls and several halfs to his credit. He said you do your best to be ready for what comes on race day. Some years, that might mean lake temperatures in the low 50s instead of the high 60s, or strong winds or rain.
"We're always kind of tested with the weather," he said.
Astin said he's not worried about the heat. He completed Ironman Canada in Whistler in 2019 and it reached about 95 degrees.
"It's just a matter of managing your fluid intake," he said.
One adjustment he made was to carry a handheld water bottle to help stay hydrated between aid stations.
Drink lots of fluids on the bike, every 15 minutes, "drink something," Astin said.
"As long as you can get through the bike, you can walk the run," he added.
He also recommended that athletes realize their times will be slower, and to not let themselves feel defeated. They need to remember they've done the work to get there, and they'll have lots of company out on the course.
"Everybody has to deal with the same set of circumstances. That's the cool part," Astin said.
Ivers isn't worried about the weather, either.
It is what it is, she said as she walked to her car, swim completed.
She plans to adapt and "slow down a little, maybe."
She is confident after nearly a year of training it will go well. She enjoys the camaraderie, the environment, the atmosphere, that comes with every Ironman — regardless of what Mother Nature throws at her.
"It's a lot of fun. You're doing things that you love to do," Ivers said.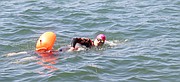 Recent Headlines
---