Charter school coming in '22
POST FALLS — An alternative charter school will open in the Tullamore subdivision in Post Falls at the start of the 2022-2023 school year.
"We are doing the groundbreaking ceremony Aug. 23 of this year and will open August 2022 with kids," principal and administrator Marita Diffenbaugh told The Press.
Elevate Academy North is a year-round career technical public charter school that offers a variety of pathways for students and serves at-risk youths as well as students with special needs.
Initially, it will be open for 220 sixth-through-10th-graders, then slightly increase enrollment as it adds 11th grade the following year and 12th after that.
The Tullamore subdivision is south of Prairie Avenue and west of Highway 41. The campus will include an academic building of almost 25,000 square feet and a technical building that is 14,588 square feet.
"Shout out to Copper Basin Construction, who made our land available in such an inhospitable place to find land," Diffenbaugh said. "They found a way to make this happen. So did the cities of Post Falls, Hayden and Coeur d'Alene."
The flagship Elevate Academy in Caldwell is in its second year. Following requests for more of these types of schools across the state, Post Falls and Nampa will open sites next year and Idaho Falls will have an Elevate Academy in 2023.
"We are community driven," Diffenbaugh said. "We will be the only ones offering the things we're offering that meet the specific needs in the community."
Educational spaces will be designed by professionals and offerings will be aligned to North Idaho's industry needs. Local industry partnerships may include construction, welding/manufacturing, culinary arts, criminal justice, firefighting, business/marketing, graphic design, medical arts and others according to community input and need.
Diffenbaugh said she spent the past year conducting research and attending community meetings to fully understand what North Idaho's workforce needs.
"Many of our students will be able to have early internships, fill the gaps," she said. "Many of our local employers are looking for people who will show up, be kind, be safe and be a learner. We're going to be working on those human life skills right along with the technical and academic skills."
"At-risk" includes students who have repeated a grade, have high absenteeism, have a grade point average of 1.5 or less, who are pregnant or are a parent, have a pattern of substance abuse or are emancipated or unaccompanied youths.
Diffenbaugh has recruited longtime Coeur d'Alene School District educator Tony Prka to serve as vice principal of Elevate Academy North. Prka is ecstatic for the opportunity this school will bring to Kootenai County.
"It's so different than anything else that's around here with at-risk kids and just to show them there's a different way," he said. "If they haven't been successful in the regular educational setting, to have them in this setting and give them an opportunity to thrive is amazing."
In May, Elevate Academy North was awarded an $800,000 grant from the Federal Charter Schools Program. The grant is aimed at increasing the number of quality public charter school options for Gem State students.
Idaho's charter schools have delivered strong academic outcomes; in 2021, five of Idaho's top 10 public high schools as ranked by the U.S. News and World report are public charter schools.
Diffenbaugh said the No. 1 goal of Elevate Academy North is to "make sure our students have hope, they see their value and we help them find their interests and their strengths and they ultimately contribute to our community."
"I really just feel that giving choice is so important for all humans," she said. "A lot of times with our students, we need to remember that even though they're younger, they're 100% human. If they haven't found success by fifth grade, we need to do something really different for them. Every single human can learn and contribute."
Enrollment will be decided through a lottery system.
Info: www.elevate2c.org/north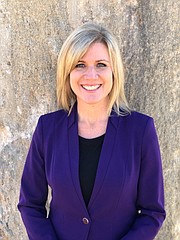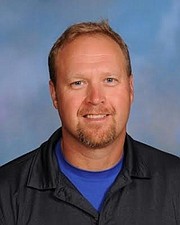 Recent Headlines
---