Graphic design students earn scholarship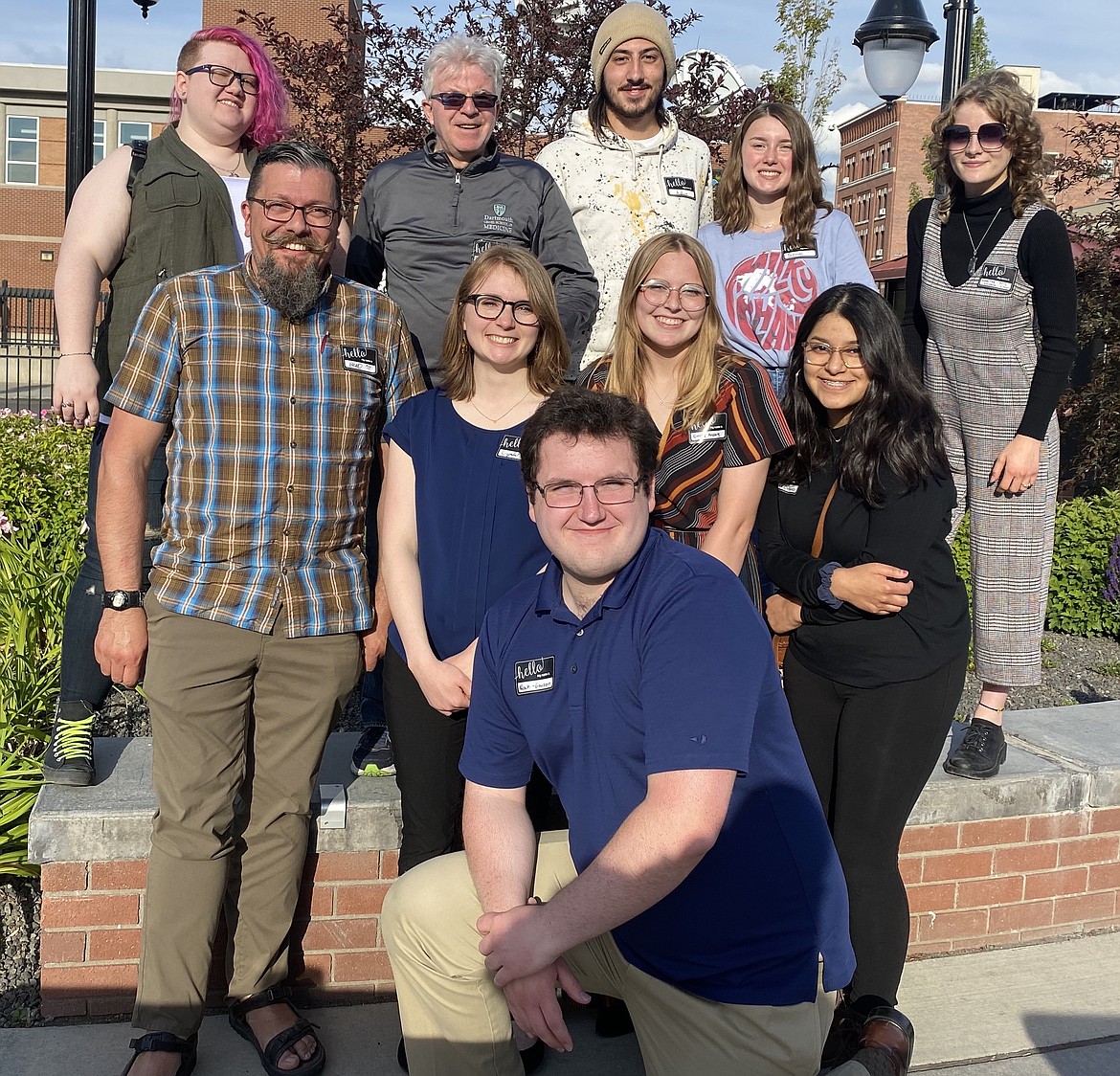 North Idaho College graphic and web design faculty and students pose for a photo. Pictured front: Noah Turner, NIC outgoing student liaison AAF. First row, from left: NIC assistant professor of graphic and web design Brad Schwartz; 2021 TMR recipients Crystal Hardt (NIC), Emily Ausere (EWU) and Mya Crisanto (NIC). Back row, from left: 2019 TMR recipient Emma Castleberry; associate professor of graphic design Philippe Valle; NIC student liaison and Addy recipient 2020 Aidan Oliverio; NIC Addy recipient 2019 Tatum Hartley; and NIC incoming student liaison AAF Annalise Fuller.
Courtesy photo
by
Press Staff
|
June 19, 2021 1:00 AM
Three North Idaho College students are 2021 recipients of the Toni M. Robideaux Scholarship awarded by American Advertising Federation Spokane.
Graphic and web design students Mya Crisanto of Hayden; Ashley Mata of Post Falls; and Crystal Hardt of Coeur d'Alene each received the scholarship, which was created in memory of Robideaux to recognize and reward student achievement and excellence in the arts. A fourth student, Emily Ausere, who studies visual communication at Eastern Washington University, also received the TMR scholarship this year.
"We are extremely proud of the achievements of our graphic and web design students all year 'round, especially when their work is selected for honors like this by outside design professionals in our region," NIC associate professor of graphic design and AAF scholarship committee chair Philippe Valle said.
It requires about three months of work for students to build their portfolios, he said.
Since the inception of the Robideaux scholarship in 2005, AAF Spokane has distributed more than $65,000 to students. The first award was given to Jesh Barlow, a former NIC graphic design student who works as a senior UX designer for Adobe Enterprise Cloud Software.
Robideaux was an influential leader in the region's advertising and design industry.
---