Man dies by suicide in Kootenai County Jail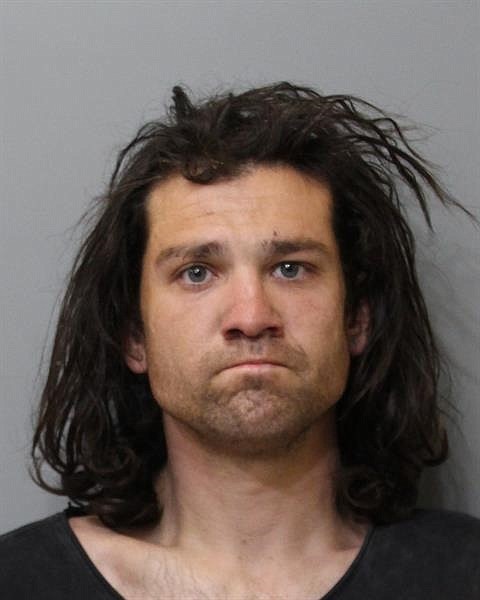 by
KAYE THORNBRUGH
Staff Writer
|
June 11, 2021 1:40 AM
COEUR d'ALENE — A man who died by suicide in the Kootenai County Jail over the weekend was the third person to do so in the past year.
Jonathon D. Lewis, a 33-year-old Spokane resident, was found dead in his cell at 1:03 p.m. Saturday.
Another inmate reportedly spotted Lewis through a window on the door of his single-person cell and pressed an emergency button to alert jail staff. Medical staff and first responders rendered aid.
Lewis was pronounced dead at 1:32 p.m.
Kootenai County Sheriff Bob Norris told The Press that Lewis had returned his lunch tray to jail personnel at 12:30 p.m., 33 minutes before he was found dead.
Jail standards set by the Idaho Sheriffs Association require that facility employees "physically observe" all inmates at least every 30 minutes.
Norris said inmates who are housed in general population are under constant supervision from a control room where staff observe activity in dormitory pods and other areas. Individual security inspections within cells occur every 60 minutes.
Staff also perform security checks when counting inmates, gathering food trays, dispensing medication and doing other tasks.
Lewis was arrested May 30 after allegedly leading Idaho State Police on a high-speed chase in a stolen vehicle.
After a spike stripe slowed his vehicle, Lewis reportedly threw a hatchet at a deputy, hitting the side of a patrol vehicle, before police subdued him with a stun gun.
Lewis was charged with aggravated assault, battery upon an officer, malicious injury to property, eluding and grand theft by receiving stolen property, all felonies.
Suicide is the leading cause of death for people incarcerated in jail in the United States, accounting for more than 30 percent of deaths in custody, according to a 2019 study by the Vera Institute of Justice.
Two other inmates have died by suicide at the Kootenai County Jail since last year — one on Aug. 22, 2020 and another on Dec. 5.
Both inmates were transported from the jail to Kootenai Health, where they later died.
All three inmates reportedly died by hanging.
Inmates complete a mental health questionnaire when they are booked into jail. Medical staff are available 24/7 for further evaluations.
There is no protocol for additional mental health screenings if inmates do not request or demonstrate a need for them, Norris said.
The Kootenai County Jail has observation cells specially equipped for inmates who may be a danger to themselves. Lewis was reportedly housed in general population at the time of his death.
Norris said the jail adheres to the Idaho Sheriffs Association standards.
"We are continuously evaluating our policy and process," he said.
He added that the Kootenai County Sheriff's Office has seen an increase in calls for service related to mental health crises.
"I would like the community to reach out to resources that can assist them," Norris said.
The North Idaho Crisis Center at 2195 Ironwood Court in Coeur d'Alene offers free, confidential help for people who are having a mental health crisis or a substance abuse problem.
The center is open 24/7. No referral is necessary. Call 208-625-4884.
Idaho Suicide Prevention Hotline: 208-398-4357
---