Gonzaga AD Roth to retire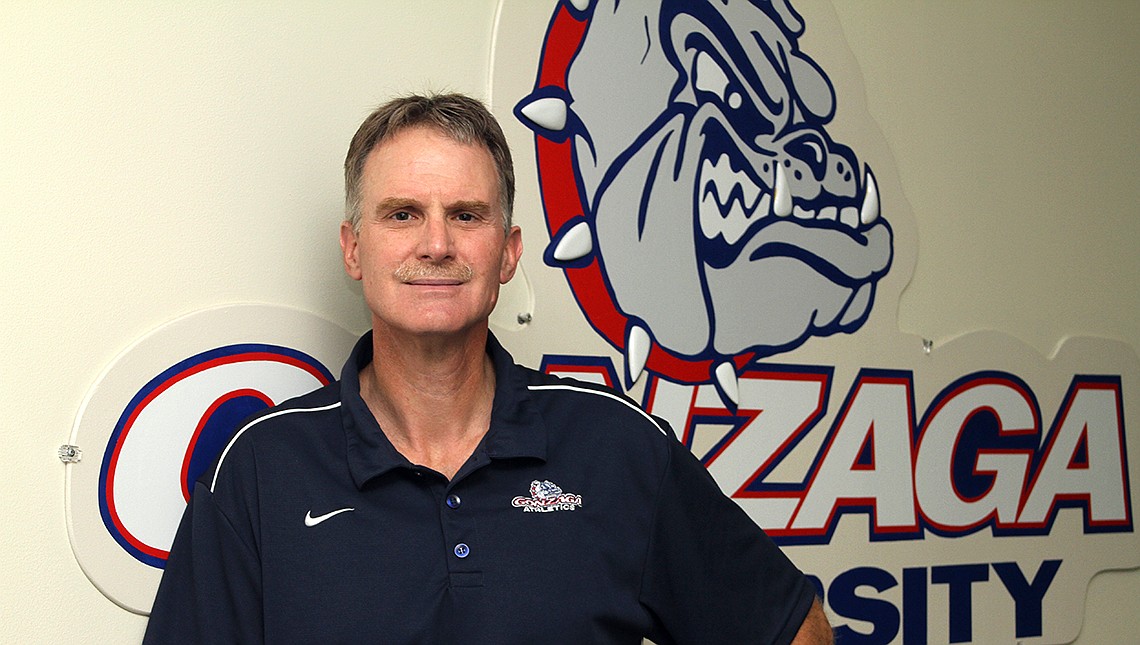 Gonzaga Athletic Director Mike Roth
From news services
SPOKANE – After serving 34 years in leadership roles within Gonzaga University Athletics, including 24 years as athletic director, Mike Roth will retire, effective Aug. 31.
Roth plans to announce his retirement at 11:30 a.m. today at a press conference in the McCarthey Athletic Center.
"I have been blessed to be able to serve Gonzaga as the AD for all these years," Roth said. "I am beyond grateful to everyone that has been a part of my experience here at Gonzaga, there's far too many to thank and name at this time. I do want to single out Dr. Thayne McCulloh, and thank him for all his support and making this all possible."
Since his first day in the office, Roth emphasized his philosophy that Gonzaga Athletics strives to win in three areas: in the classroom, in the community, and in competition. He wanted GU to develop student-athletes to be successful not just while in school, but when they left campus as well.
Roth served as an assistant men's basketball coach from 1982-83 before leaving to pursue other coaching opportunities. He returned in 1987 as assistant director of athletics/Martin Centre director, a position he held until July 1997, when he was named acting director of athletics. Roth became the athletic director in September 1998.
The 2020-21 season marked Roth's 24th year serving as Gonzaga's athletic director. Roth twice received Under Armour Athletic Director of the Year honors, first in 2008-09 and again in 2018-19.
Under Roth's leadership, the Zags have thrived with unprecedented success on and off the court, the course, the water, and the field. Successes displayed in decades of NCAA appearances, all-conference performers, departmental GPA performance, NCAA Academic Progress Rate and Graduation Success Rate, All-Americans and Academic All-Americans.
"Gonzaga Athletics has been fundamentally transformed under Mike Roth's tenure of dedicated and exemplary leadership," Gonzaga University President Dr. Thayne McCulloh said. "His commitment to our student-athletes, coaches, staff and the Spokane community has been the foundation upon which success has been sustained, raising the profile of Gonzaga Athletics to national prominence. I will never be able to adequately express my appreciation for all Mike has done to continuously improve the opportunities for success that our students, programs, and supporters today experience."
With Roth as athletic director, Gonzaga has earned 73 appearances to NCAA tournaments or championships and 31 student-athletes have been named All-Americans.
"It has been an incredible blessing and rewarding 24 years of having Mike Roth as our Director of Athletics," Gonzaga Men's Basketball Head Coach Mark Few said. "Without Mike, this entire era of growth and success never would have occurred. It has been a great partnership and one I feel so lucky to have been part of."
"Mike Roth stands in a category all alone as an athletic director," Gonzaga Women's Basketball Head Coach Lisa Fortier said. "The culture we have here at Gonzaga is so much about the consistency of our leadership, and the impact he has had on all of us and our programs.
"He consistently reminded us to do our best before every home game, and after every big win, he was always waiting by the locker room to give me a high five. Despite his calm demeanor, if you run back the film of (Jill) Townsend's game winner in the WCC Championship this year, you can tell in his celebration that he is as competitive and invested as any of us.
"We will miss Mike greatly, but are so thankful for all he has done for the university, and very excited for him and his wife to enjoy retirement."
Academically, Gonzaga Athletics' Academic Progress Rates and Graduation Success Rates rank at an elite level, breaking numerous historical records at GU with Gonzaga holding the nation's best or second-best NCAA Academic Progress Rate each of the last four years. In the classroom, the Bulldogs have averaged a 3.0 GPA or higher in 44 straight semesters dating back to the fall of 1998. During Roth's tenure, more than 3,500 student-athletes have been named to the President's List (3.7 GPA or higher) or Dean's List (3.5-3.69 GPA) with the highest being 163 in the 2018-19 academic year. Nationally, 25 student-athletes have garnered Academic All-America accolades.
In addition to the athletic and academic success under Roth's leadership, Gonzaga Athletics has put a significant focus on community outreach. GU student-athletes have served thousands of hours of volunteer work at numerous local and regional agencies.
"One of the things that all of us in Gonzaga Athletics take tremendous pride in is our three goals, our three pillars," Roth said. "We believe that we have shown that you can win in all three areas, that you don't have to sacrifice one for the other.
"That you can win at the highest level on the court, water, field or course, at the same time you can graduate every senior. That your student-athletes and teams can excel at the highest levels academically. All at the same time our student-athletes learn and show the Jesuit influence on giving back, providing service to others."
During his time at the helm, Roth has overseen the upgrades and additions of multiple facilities. In 2003, the Kermit Rudolf Fitness Center was opened for Gonzaga students, faculty and staff, and then in 2004, GU opened the McCarthey Athletic Center, a 6,000-seat basketball arena, home to the men's and women's basketball teams. In 2005, Gonzaga opened the Harry A. Green Indoor Rowing Facility, giving GU one of the most progressive indoor training facilities on the West Coast. In 2007, the Patterson Baseball Complex and Washington Trust Field was dedicated, followed by the new Gonzaga Soccer Field, the Diedrick/DeLong Athletic Training Center, and an academic lab in 2008. The soccer field was dedicated as Luger Field in the summer of 2014, with stadium lights added in 2016. Gonzaga dedicated the baseball stadium to a former great player and coach in 2018, renaming it the Patterson Baseball Complex and Coach Steve Hertz Field.
In 2014, Roth and GU opened The Stevens Center, a state-of-the-art indoor tennis and golf facility featuring six tennis courts and an expansive golf practice facility with four simulators. In fall 2017, the Volkar Center for Athletic Achievement was completed, a 51,240-square-foot facility that houses the Rian G. Oliver Student-Athlete Enrichment Lab, the Karen Gaffney Champions Room, the Brown Family basketball practice court, a weight room, the Wolff Family Hall of Honor, and multiple meeting areas. In fall 2019, the Johnson Family Boathouse on Silver Lake was opened as the home for GU men's and women's rowing.
Roth's connection to the Gonzaga community will continue as he has graciously agreed to stay on for several years to continually support and grow Gonzaga's athletic programs. Additionally, as a native of Moses Lake, Wash., Roth looks forward to spending more time with his wife Dr. Linda Roth and their two sons, Dr. Brad Roth and his wife Ashley, and Dr. Matt Roth.
A live broadcast today's press conference will be available on SWX, along with a live stream on Gonzaga.edu and GoZags.com.
Recent Headlines
---