Swing big at Hayden Country Club
It feels good to be part of the cool club.
I wouldn't know, personally. I belonged to the AV Club way back in high school, but few would have considered that "cool."
The Hayden Lake Country Club is definitely a cooler club. I've been there, as a visitor, and it's clear that I'm probably not a prime candidate. For one the houses might be a bit out of my price range.
Living in Hayden Lake doesn't have to be an expensive endeavor (at least compared to everywhere else in North Idaho), as there are a number of neighborhoods still close to the lake and major amenities that cater to all different types of buyers. Living in-and-around the Hayden Country Club, however, sits at the high end of that price spectrum, because living walking distance of golf and a pristine waterfront always comes at a premium.
Accented with lush, towering trees, this stretch of Hayden is an attractive option for those looking for a North Idaho feel without having to build a custom home in the middle of the mountains. The homes themselves are distinct, with a mix of older, classic styles with new renovations and builds.
The proximity to Avondale and the Country Club makes for a distinct golf culture, with sometimes as many golf carts puttering around as cars. Public access to Hayden Lake is close too at Honeysuckle Beach, where residents might also spot rif-rafs like me encroaching on their slice of paradise. You'll also spot me at The Porch, a restaurant brimming with delicious food and drink options. Don't worry, I'm usually very well behaved and I always keep my shirt and shoes on in public spaces.
We've said it already, but homes cost more here, in large part because of what you get. That's reflected in the active and recent listings, all of which offer premium lifestyle amenities.
One beautiful option: A custom, 2020-built three-bedroom home that includes more than 2,300 square feet and a NanaWall-style entertaining space that connects the living room with the porch. Price: $1,095,000.
Another sprawling option is a three-bedroom, 3,500-plus-square-foot home with two gas-log fireplaces, abundant temperature-controlled wine storage, large deck, a gazebo and spa and high-end fixtures throughout. Price: $1,295,000.
Don't need all the space? Venture a bit north of the course to find a two-bedroom, 1,000-plus square feet with modern amenities and plenty of relaxation-inducing outdoor space. Price: $600,000. A bit further north on the same road is a three-bedroom, 1,700 square feet close to the water for just under $793,000.
Look, these prices are miniscule compared to the extravagant 2019-built lakefront home near Honeysuckle Beach with four bedrooms, 3,300-plus square feet with its own dock, more than 130 feet of dedicated waterfront and envious features throughout. It'll set you back $4,975,000. Quick! Ask your friend from California for a modest personal loan.
• • •
Let us know about more standout neighborhoods and developments that we may feature in an upcoming Neighborhood of the Week. Contact Tyler Wilson at twilson@cdapress.com.
Real Estate Agents, take advantage of Neighborhood of the Week by sending in your suggestions for featured areas, including sites outside the normal confines of Coeur d'Alene, Post Falls and Hayden.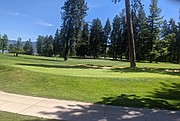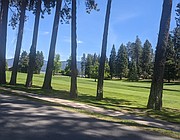 Recent Headlines
---