Latest laurel for Genter: Grand Marshal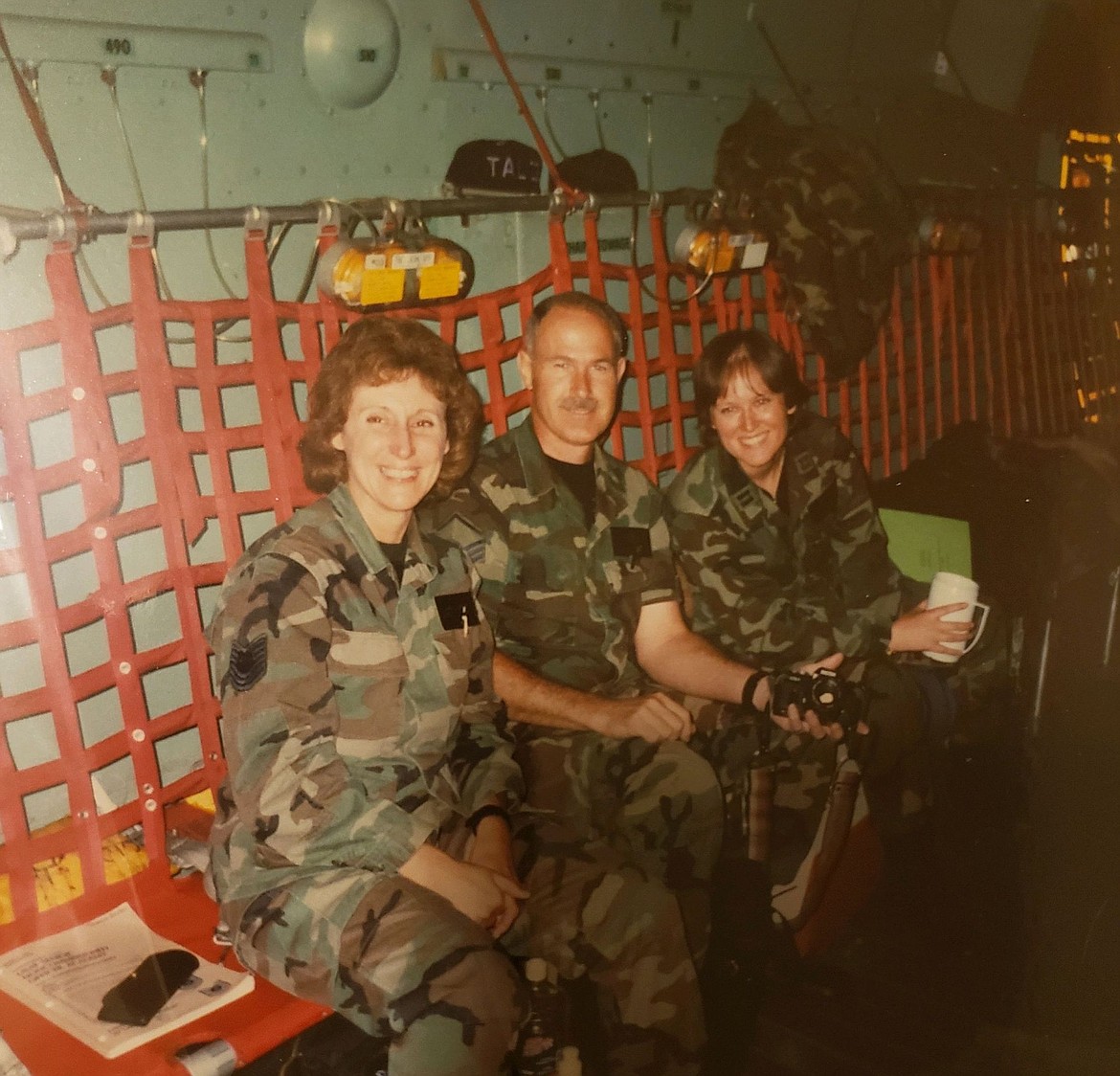 Hayden 2020 Distinguished Veteran of the Year Joan Genter, far left, served for 22 years in the United States Air Force. Pictures here, Genter is seen on a plane to Thailand for a mission. Photo courtesy Joan Genter.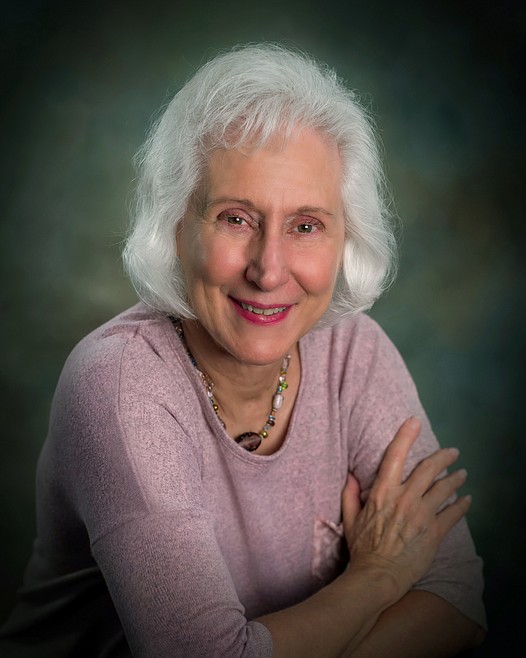 Joan Genter is honored as the Hayden 2020 Distinguished Veteran of the Year and Hayden Days "Hometown Heroes" Parade Grand Marshal. Photo courtesy Joan Genter.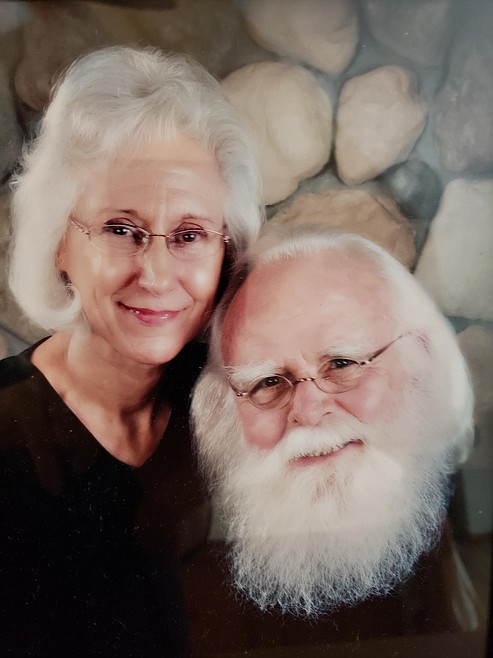 Joan, the Hayden 2020 Distinguished Veteran of the Year, and Rod Genter met during their military service with the United States Air Force. Photo courtesy Joan Genter.
Previous
Next
by
MADISON HARDY
Staff Writer
|
July 22, 2021 1:06 AM
HAYDEN — When Joan Genter was honored as the city of Hayden 2020 Distinguished Veteran of the Year, she was shocked and felt undeserving. 
"There are so many other people that have been in combat as veterans that should have received the award," Genter said. "That's why when I did receive it last year, I accepted it on behalf of all those people that never returned." 
After a one-year COVID-19 pause, Hayden Days festivities are back, with two days of activities in McIntire Family Park starting Friday at 2 p.m.
And so is Genter.
On Saturday, Genter and several other community groups can be found in the annual "Hometown Heroes" parade beginning at 10 a.m. with a flyover by No Limits Aviation. 
Genter will be honored as parade Grand Marshal. She's a retired SMSGT for the U.S. Air Force. During her 22-year military career, Genter served various roles, including administration, aircraft control and warning — radar, and airfield management. 
For over half her service time, Genter was a military rapid deployment team member who performed humanitarian and firefighting missions.
"When Hurricane Iniki hit Hawaii, we were in the plane flying there. We opened up the Lihue Airport and ran it for 60 days while we helped the area," Genter said.
"I would deploy with aircraft when they were firefighting missions, a lot of them in the West, and go ahead of aircraft to set up the field. It could be a dirt strip, something like the Coeur d'Alene Airport or an international airport," she said. "I thought I had the best job in the Air Force."
Genter's love for planes has followed her since joining the Air Force after high school graduation. After moving to North Idaho almost 12 years ago, Genter quickly got involved in the community by volunteering as a Kootenai County Airport Advisory Board member since 2011. 
"Being around airplanes is the biggest thrill in my life. I love working around airplanes and wanted to keep a foot in that, so when I saw an opening in the advisory group, I jumped," Genter said. "Even before I saw the announcement, I would go over and attend meetings." 
Both Joan and her husband, Rod, suffered from COVID-19 last year, she said, making the opportunity to get involved in community events like Hayden Days that much more special. 
"(Rod) wound up in the hospital on oxygen for several weeks, and I got COVID-induced pneumonia," Genter said. "Having been through that, we embraced getting our vaccines, but I know it's a personal decision for everyone. It's just so wonderful not being masked up and getting to greet people again."
Hayden Days officially begins Friday at 2 p.m. and Saturday at 10 a.m. Vendors and activities will stay up and running until 9 p.m. both days.
Before the "Hometown Heroes" Hayden Days parade, the Northern Lakes Fire Protection District will host an all-you-can-eat pancake breakfast from 7 to 9:30 a.m. The breakfast has a suggested donation of $7. 
Members of the community can watch the parade travel Government Way from Hayden Avenue to Honeysuckle.
From 11 a.m. to 4 p.m., attendees can check out the annual Hayden Days Car Show at Hayden Main Ballfield, sponsored by Hayden Cars and presented by North Idaho Classics. Gates open for participants at 10 a.m., and show winners will be announced at 3:30 p.m. 
The procession of live events on Saturday:
• The Lake City High School Cheerleaders at 11:30 a.m.,
• Then, Technique Gymnastics
• Hayden's Got Talent Show, from 1 to 3 p.m.,
• David Reed, from 3:30 to 5 p.m. 
Both evenings will feature live bands sponsored by P1FCU starting at 6:30. The Kelly Hughes Band will take the stage Friday and Stagecoach West on Saturday. 
Other Hayden Days attractions include:
• Over 60 food and mixed-goods vendors
• The Hayden Senior Center beer and wine garden
• Children's games and activities like pony rides, bouncy houses, a dunk tank, and knocker balls
For more information, head to www.cityofhaydenid.us, call 208-209-1080, or email Lori Cogley at lcogley@cityofhaydenid.us. 
Sponsors for the 2021 Hayden Days celebration are Idaho Central Credit Union, TDS Telecom and the city of Hayden.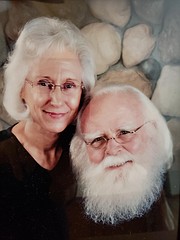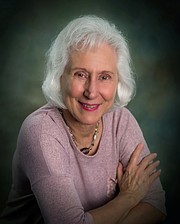 ---