An unfrosty first: Jan. 1-23 sets snowless record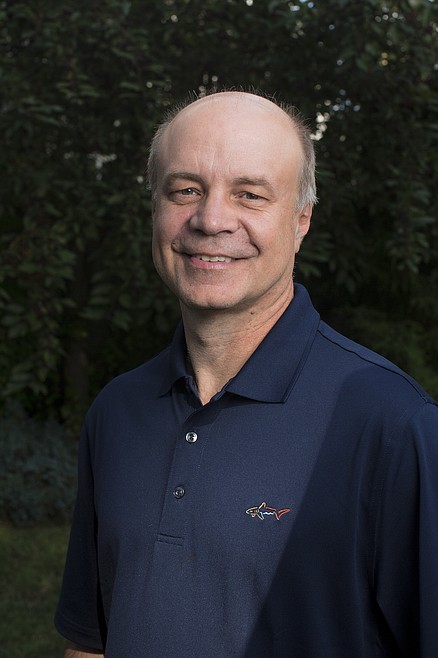 Randy Mann.
JAKE PARRISH/Press
|
January 25, 2021 1:06 AM
As of last Saturday, it was over three weeks in January that Coeur d'Alene and surrounding communities did not see any measurable snowfall. According to Cliff's records, there has not been any other year since 1895 that was snowless during the first three weeks of this month. January's weather has been a pattern that is often seen in November.
All of the moisture that has fallen through the first 23 days of this month has been in form of rain in the lower elevations. About 4.70 inches of moisture has been measured compared to the normal of 3.77 inches.
As I mentioned last week, the all-time record for rain and melted snow for January was 8.70 inches set back in 1998. We will not challenge the record, but this is certainly one of the most unusual weather patterns Cliff and I have seen at this time of year.
With a warmer southwesterly flow in the upper-level jet stream patterns, our winter season thus far has been much milder than normal. Our coldest morning occurred last month with a low of 20 degrees on Dec. 24. For January of 2021, our coldest morning was 25 degrees on the 14th. The previous day was our mildest since the official start of winter with a high of 48 degrees. Therefore, in a span of about 24 hours, we had a temperature drop 23 degrees.
By the way, the average temperatures for this month are a high of 34.5 degrees and a low of 21.8 degrees.
As of the end of last week, our average temperature in Coeur d'Alene is running about 8 degrees above normal. It's been so mild that we have not seen a day with a high temperature at or lower than 32 degrees so far this winter season. Very unusual indeed, especially with a cooler La Nina sea-surface temperature pattern in the waters of the south-central Pacific Ocean.
Despite this warmer weather pattern, the long-range computer models are continuing to show changes in the upper-level wind flow patterns that would direct storms from a colder, northwestern direction. This new weather scenario has been taking its time to develop, but it is looking more favorable for some snow in our region.
Therefore, we believe that snow will be increasing over much of North Idaho later this week and continue into February. Although the chances are higher for snow next month, there will be periods of rain.
Assuming this pattern develops, which would be better late than never, February should be our snowiest month of the season.
As of last Saturday, our seasonal snowfall total in Coeur d'Alene was 31.9 inches. The record-breaking October snow total was 7.9 inches. November had 9 inches while December picked up exactly 15 inches in Coeur d'Alene.
It's becoming more likely that our final snowfall total will end up between 50 and 60 inches. Our normal is 69.8 inches.
In the mountains, Silver Mountain has reported 137 inches for the season at the summit while Lookout Pass has seen 224 inches of snow at the summit. More snow is likely next month, so this will be good news for skiers and snowboarders.
While our part of the country has been experiencing a mild winter season, extreme cold and snow has been hitting parts of Europe. Temperatures have recently dropped to near minus 20 degrees Fahrenheit in parts of Poland, the coldest in over a decade. It's been so cold that trains have been delayed due to cracks in the train rails at stations in Warsaw.
It's also been very cold in the Sahara Desert. Temperatures recently dropped to below freezing in some desert stations. Snow also fell in Ain Sefra, a town located in the Atlas Mountains at about 3,300 feet, for the fourth time in 42 years. The town is known as "the gateway to the desert."
And, how about this for cold? In Siberia, the Russian city of Yakutsk has been in a very unusual period of extreme cold. With the exception of the first two days in January, since early December 2020, the high and low air temperatures have been below minus 30 degrees Fahrenheit. According to the Associated Press, this is the longest stretch of subzero cold in this region in at least 14 years.
About 500 miles to the northeast of Yakutsk, there is a small district called Delyankir that reported a low temperature of minus 73 degrees Fahrenheit on Jan. 18. According to the Siberian Times, the lowest temperature in that region in history was reported at a rural village called Oymyakon: minus 89.9 degrees in 1933, which might be why it's known as the "coldest inhabited place on Earth." Also, the average low temperature in this part of the world is about minus 40 to minus 45 degrees at this time of year.
Last year was another one with wide weather extremes in North Idaho and across the globe. Based on current trends, we should see more wild extremes this year as well.
•••
Contact Randy Mann at randy@longrangeweather.com
---