Rising up to meet rising need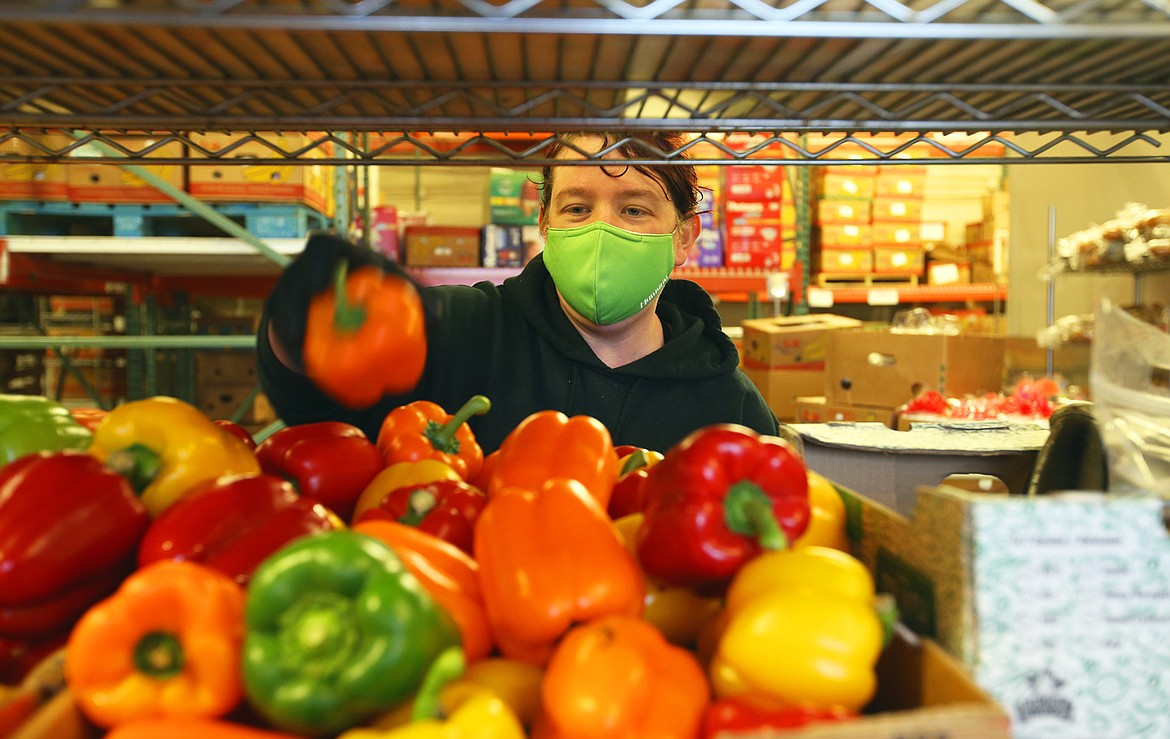 Katrina Mayer, Community Action Partnership employee, prepares produce for distribution on Tuesday.
BILL BULEY/Press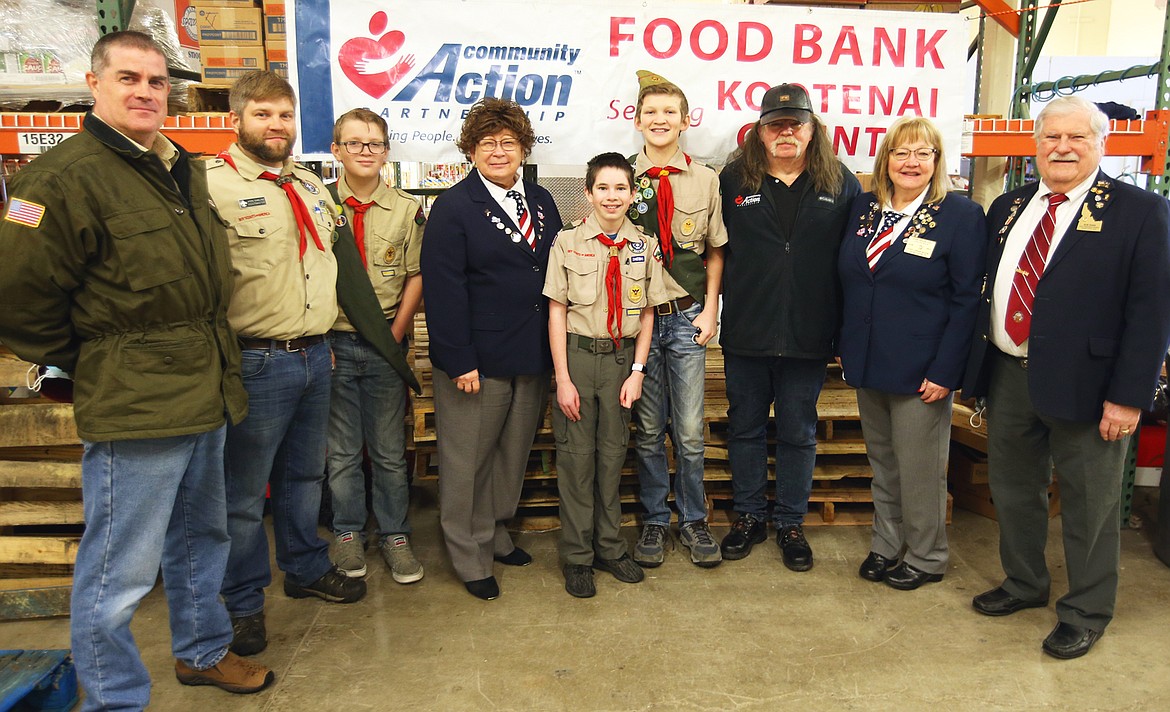 Coeur d'Alene Elks Lodge 1254 and Boy Scout Troop 202 donate to the Community Action Partnership on Tuesday. From left, Bruce Dubke, with Troop 202, Jason Charland, Troop 202 scoutmaster, Zane Laker, Karen Magner, past Exalted Ruler, Logan Fisher, Lash Laker, Darrell Rickard, CAP program manager, Debbie Nadrchal, Exalted Ruler, and Bob Shaw, vice president North Idaho State Elks Association.
Previous
Next
by
BILL BULEY
Staff Writer
|
January 13, 2021 1:08 AM
COEUR d'ALENE — When the coronavirus hit in North Idaho in early 2020, Darrell Rickard braced for more people turning to the Community Action Partnership food bank.
It didn't happen then.
It is now.
"Things are getting busier and busier," the CAP program manager said. "You think this thing may be almost over, but you can't tell at the food bank."
CAP provides food to hundreds of families and individuals each month, with more people turning to it for help each month.
"I don't know if people are running out of resources, I don't know what it is," Rickard said. "I know we're starting to get really busy."
Which is why he was delighted to receive donations on Tuesday from both the Coeur d'Alene Elks Lodge 1254 and Boy Scout Troop 202.
The Elks Lodge presented a check for $3,500, while the Scouts contributed $175 in hard-earned tip money on New Year's Eve.
The gifts are especially nice in early January, when donations tend to slow after a burst of giving over the holidays, Rickard said.
"It really means a lot to us and will help us get through the first six months of the year," he said.
Debbie Nadrchal, Exalted Ruler, Elks Lodge 1254, said the funding came from a Elks National Foundation Beacon Grant.
"People are struggling right now because of COVID," she said. "People are out of work and there's a shortage of food. We wanted to do what we could to help out the food bank and help people in our community."
Members of Boy Scout Troop 202 in Coeur d'Alene did their part, too.
Seven scouts earned tip money when they served meals and cleared tables at the Elks Lodge annual New Year's Eve dinner.
But rather than keep the money, they pooled it and gave it to the CAP food bank.
"Thank you guys very much," Rickard said as he accepted the gift.
Scout Lash Laker said he and his colleagues worked hard that night, but didn't even considering spending the money on themselves. Giving seemed the right thing to do.
"It feels just genuinely good," Zane Laker said.
"I think this is a far better way of using it than any way we could have had," added Lash Laker, whose father Joel Laker also pitched in with a $250 check for CAP.
Jason Charland, Troop 202 scoutmaster, said he was "blown away by the Scouts' generosity and their commitment to giving back to the community."
One of the primary lessons Scouts learn is citizenship and doing what they can for others, he said.
"I'm really proud of these boys," Charland said.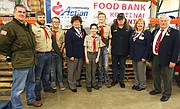 ---