Elderly Idahoans closer to front of vaccine line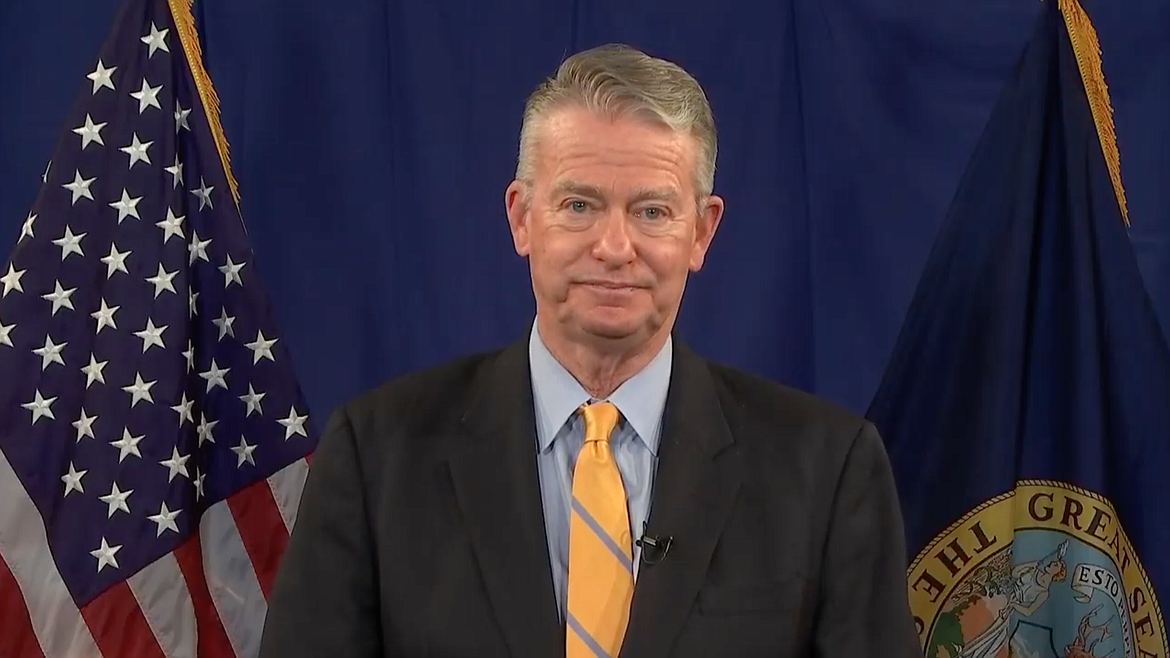 Gov. Brad Little said Tuesday Idahoans age 65 and older would be bumped up on the priority timeline, enabling the age group to get vaccinated from COVID-19 possibly as early as February 1.
by
CRAIG NORTHRUP
Staff Writer
|
January 13, 2021 1:09 AM
Gov. Brad Little said Tuesday the arrival of a vaccine positions the state in the final round in its fight against COVID-19.
He then moved adults 65 and older closer to the front of the vaccine line.
"The arrival of a safe COVID-19 vaccine in Idaho just a few weeks ago means we're in the final stretch of our pandemic fight, and I want to thank all of you for your perseverance over the last 11 months," he said.
Little's comments came as criticism mounts over the speed of the state's and country's rollout of the Pfizer and Moderna vaccines, both locally and nationwide. Mayors have reached out to Little's office repeatedly over the past few weeks to inquire about how cities can contribute to the rollout process, including Coeur d'Alene Mayor Steve Widmyer.
"I think everybody, including Governor Little, wants Idaho to succeed in our vaccination efforts," Widmyer said. "I know there have been some struggles, but moving forward from here, my hope is that we can do a better job."
Some of those struggles came in mid-December with distribution delays of second shipments of the Pfizer vaccine. Since then, local and state leaders have blamed federal regulations for stymied attempts to accelerate vaccinations throughout the state.
Little said Tuesday the vaccines — which he reiterated never at any point go into storage at state facilities — are being distributed and administered as quickly as possible.
"I want to assure you Idaho accepts all doses as soon as they are allocated by the federal government," he said. "All of those doses are then shipped directly from the manufacturer to local public health districts and health care providers. I want to be clear: No doses are shipped or stored at the Idaho Department of Health and Welfare or any other state entity."
After repeated pleas over the past two weeks, Little announced Tuesday he is including Idahoans 65 and older in an updated timeline of the vaccine rollout, putting that population alongside certain frontline essential workers in the early stages of Phase 2. But while that rough timeline could see Idaho's older population getting vaccinated as early as Feb. 1, the governor stressed that those who qualify in the latter stages of Phase 1 will still get first priority.
"However, we will prioritize teachers, school staff, first responders and some frontline workers between Jan. 13 and Jan. 31 before making doses available to the 65-and-up population starting Feb. 1," he said.
Little's decision follows the advice of the state's vaccine advisory committee, which made its recommendation Friday. The recommendation bumps 500,000 elderly Idahoans forward on the vaccination list.
Lora Whalen, executive director of Panhandle Health, said the health district is moving as fast as possible to get the five northernmost districts vaccinated from the disease the World Health Organization reports has claimed nearly two million lives worldwide.
Kootenai Health told the Coeur d'Alene Press that it is administering vaccines as quickly as possible, and that it's looking forward to work with the public health district to expand its reach to vaccinate the community.
"Since Kootenai Health received our first shipment of the COVID-19 vaccine, our team has been working hard to ensure all of our employees and physicians have the opportunity to be vaccinated," said Jon Ness, CEO of Kootenai Health.
Panhandle Health has administered vaccination clinics to frontline workers in high-priority fields through makeshift clinics in Hayden, Sandpoint and Kellogg as recently as Jan. 6. Whalen said those efforts to vaccinate the community are only going to ramp up as the district receives more doses.
"Panhandle Health District will continue to hold vaccination clinics in all five northern counties, assuring that all those that fall within the appropriate priority group are vaccinated," she said.
According to the state's website, as of Tuesday evening, 33,168 Idahoans have received at least one dose of the vaccine.
---