Movers and Shakers
|
January 7, 2021 1:00 AM
Corcoran, Sheehan promoted at Spokane International Airport
Spokane International Airport announces Lisa Corcoran was promoted to manager of planning and engineering, where she will be responsible for planning, environmental, engineering and complex construction activities at Spokane International Airport, the Airport Business Park and Felts Field.
Corcoran joined the airport staff in 2014, most recently serving as project manager. She was named the 2020 Woman of the Year by the Spokane-Coeur d'Alene Chapter of the Women in Transportation Seminar.
Corcoran holds a bachelor's degree in Civil Engineering from the University of Alaska-Anchorage.
The Airport has also promoted Ryan Sheehan to a new executive position as chief operating officer. In this role he will oversee the Airport's operations, maintenance, Aircraft Rescue and Fire Fighting (ARFF) and Information Technology (IT) departments. He joined the Airport in 2008 and most recently served as the director of operations and maintenance.

Sheehan is also the first vice-president of the Northwest Chapter of the American Association of Airport Executives (AAAE) and also serves as a national director on the AAAE Board of Directors.
He holds a bachelor's degree in Management of Technical Operations from Embry-Riddle Aeronautical University and a master's degree in Organizational Leadership from Gonzaga University.
• • •
If you have a new, relocated or expanded business, or announcement of events, promotions or awards, The Press wants to let our readers know. Email the details to Hollyp@cdapress.com.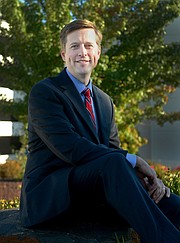 ---