Marcelle 'Marcie' Renee Livingston-Mabe, 46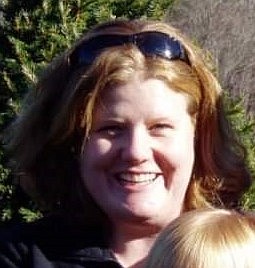 |
January 7, 2021 1:00 AM
Marcelle "Marcie" Renee Livingston-Mabe, 46, of Hayden, Idaho, passed away peacefully in her home on Dec. 8, 2020. She is loved and missed terribly.
Marcie was born in Coeur d'Alene, Idaho, on Jan. 19, 1974 to Gary and Susan (Hamilton) Livingston. She graduated from Coeur d'Alene High School, spending her years after high school as a professional nanny in Philadelphia, Miami and Washington DC.
After marrying Robert Mabe in 2004, they lived in Roanoke, Va., Greenwood Lake, N.Y., San Pablo, Calif., Glendale, Md. and Post Falls, Idaho.
Marcie's big and generous heart brought friends and family together. She enjoyed the outdoors, which she got from her parents and brother, Tony, while growing up in the back of the family Jeep. We've heard many wild tales of those years and are sure that Marcie would suggest you not ask, as you might be listening ALL day.
Marcie loved to cook. She put her heart into the dishes she prepared for others. Watching Marcie in the kitchen was like watching a professional artist focused wholly on their creation. We've enjoyed many lovingly prepared meals together.
Known for her thoughtfulness and generosity, Marcie spent her last hours thinking of others and organizing Christmas gifts she had gotten for those she loved. She was overwhelmingly generous and inclusive. Marcie even knew how to purchase "quiet" loud kids toys. She really was the best and every parent gave her silent thanks when the kids got a hold of those battery-powered noise machines.
Her nieces adored her and admired the life she lived in the big city; she inspired everyone in her family to reach for their dreams — whether it be world-wide travels, college abroad, or new experiences whenever there may be an opportunity.
She spent much of her life raising the children of others, making them feel secure and loved. There are many who call Marcie their second mama or sister.
Marcie had style, and it was always so perfect, so funky, so reflective of the depth of her heart and her fun personality. She could be dressed to the nines one minute and wrapped up in her favorite hand-made scarf, rabbit slippers and comfy sweater the next. All of it was Marcie.
Marcie left us all too soon and we will treasure our sweet memories with her forever.
Marcie is survived by her husband, Robert Mabe; her daughter, Kathryn Faith Mabe; her parents, Gary and Susan Livingston; and her two brothers, Tony (Rachel) and Royce (Jackie); five nieces and two nephews.
A ceremony will be held to celebrate Marcie's life at a later date. Thoughts and prayers are appreciated by the family. In lieu of flowers, memorials may be made to the Kootenai Humane Society in Marcie's honor.
---