Introducing: Mopsy!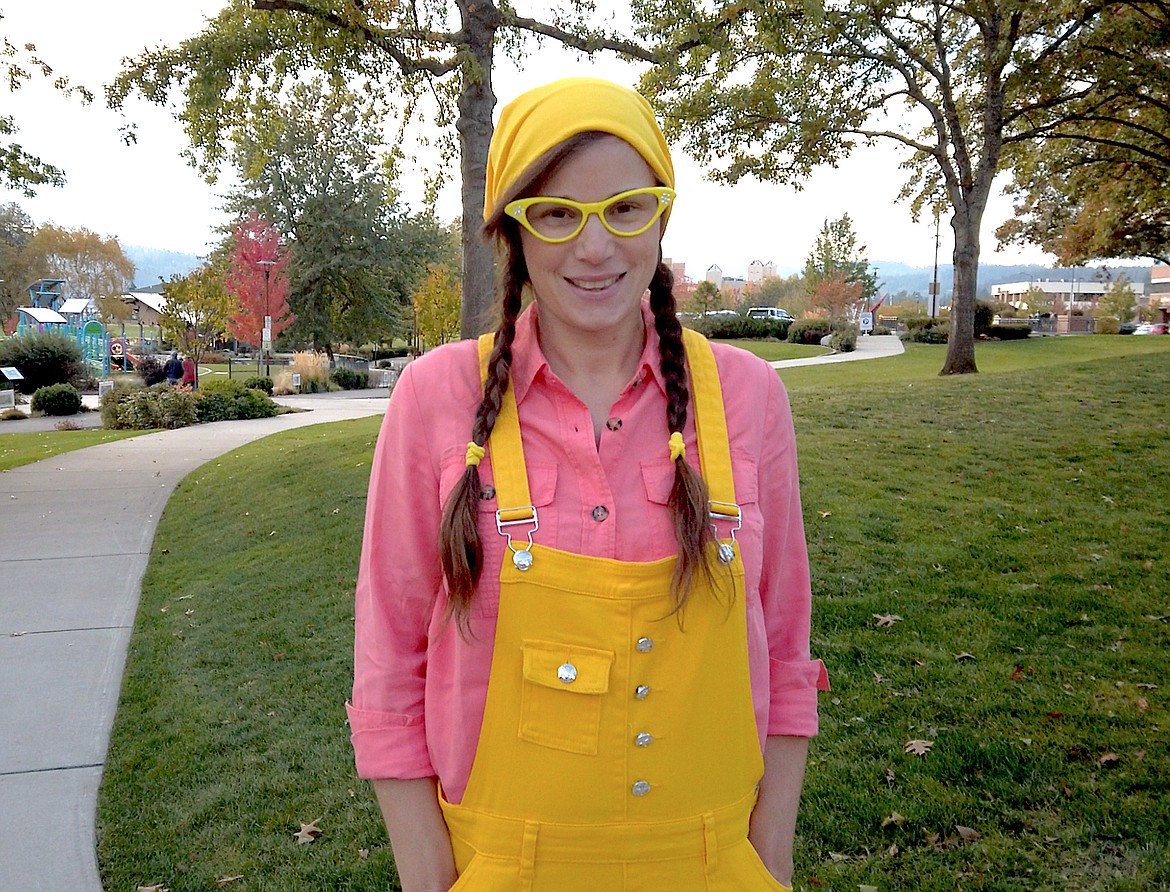 North Idaho has a new favorite friend in pink and yellow — Mopsy, played by Hayden resident Lily Edwards. She's the star of the new kids video series "Mopsy," based and filmed in North Idaho and available at mopsy.tv and on YouTube.
Courtesy of Hitch N' Go Media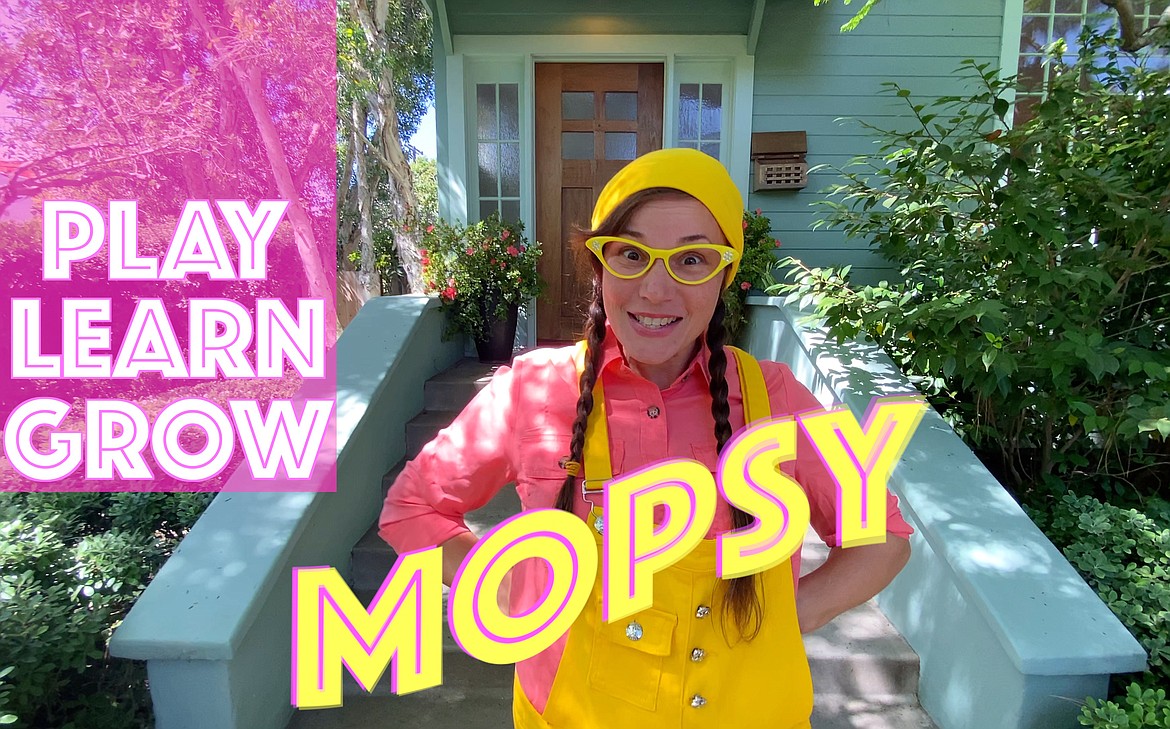 Meet Mopsy, North Idaho's new favorite friend in pink and yellow. A project of husband and wife Matt and Lily Edwards, "Mopsy" is a new video series that is filmed in North Idaho and debuted mid-December. Matt and Lily and their children live in Hayden and have plenty of local adventures in store for Lily's curious, playful character.
Previous
Next
She's curious, courageous, colorful, creative and she's ready to lead little ones on adventures to play, learn and grow.
Introducing: Mopsy, North Idaho's new favorite friend in pink and yellow.
A project of husband-wife duo Matt and Lily Edwards, the titular character is the star of the new kids' video series, "Mopsy," which can be viewed at mopsy.tv and on YouTube. The series films at locations around North Idaho and debuted in mid-December.
"We moved to the area in September and got the ball rolling right when we got here," Matt said Tuesday.
Matt and Lily founded their production company Hitch N' Go Media in North Idaho after fleeing economic effects of the COVID-19 pandemic in L.A.
Lily is a lifelong dancer and choreographer with a degree in architecture and design from UCLA. She taught dance at an interior design company that catered to high-profile clients in the entertainment industry.
Matt has been a director and producer in L.A. for more than 15 years, working in TV, independent film, documentaries and music videos.
A move to North Idaho was the best way for Matt and Lily to launch their new series as it was envisioned, and to ensure life could begin for "Mopsy."
The character Mopsy is the Edwards' answer to another Pacific Northwest children's character, Blippi, who creates all sorts of educational and fun videos that are wildly popular on YouTube with millions of views.
Blippi appeals more to males, with monster trucks, construction vehicles and other themes interesting to boys. Mopsy is Hitch N' Go Media's feminine answer to that character.
"We have three kids all together, and of course, as any parent, when you have young kids, at some point educational, fun entertainment comes into the fold," said Lily, who plays Mopsy.
She said they were following the content and shows their 5-year-old son was enjoying and realized an opportunity awaited.
"We just thought, we want to raise our children in an environment where there is educational entertainment that also puts forward some of the values that we hold, that we want to give to our children," Lily said. "We don't want to shy away from things that skew a little more traditional 'girl' or 'boy.'
"We thought for our own daughter, that would be wonderful to see."
Community members can expect to see the yellow-glasses-clad character out and about in the coming months as filming continues for different adventures. "Mopsy Makes a Pizza" was released on Monday, chronicling Mopsy's visit to New York Pizza Department in Post Falls where she learned all about how to make a delicious hand-made pizza and what it takes to own a pizza shop.
"We're constantly researching fun places around, whether it's going to a nursery or going to an alpaca farm or going to a dance class," Matt said. "We definitely have our ear to the ground for things that kids are involved in to find things that she could explore."
Playful music, vivid graphics and a touch of silly are intertwined with Mopsy's inquisitive, bubbly nature and ability to toss in learning lessons and educational moments. Aimed at girls AND boys ages 2 to 6, Mopsy has a lot of playing, learning and growing planned for the kiddos of North Idaho and those who tune in around the world.
If locals are out and about and spot pink-and-yellow Mopsy, they are encouraged to say hello. Mopsy will be making free local appearances where her young fans can come meet her and enjoy a photo opportunity.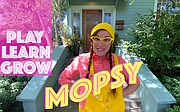 Recent Headlines
---