Child care: An investment with huge return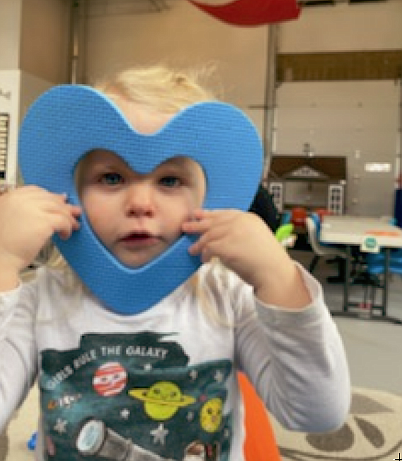 Avery, 3, is one of the kiddos who attends Nurturing Nest Childcare in Post Falls. Starting in November, United Way of North Idaho and its Early Care and Education Task Force awarded $47,238 in COVID Crisis Child Care Scholarships. Those funds supported seven Nurturing Nest families.
Courtesy photo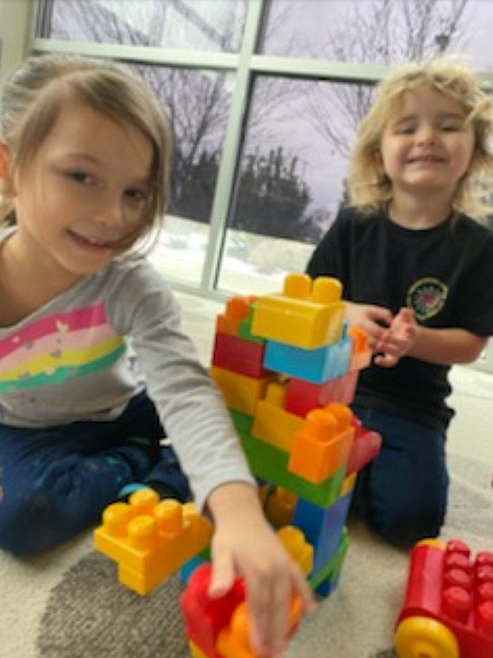 Amelia, 5, left, and Charlotte, 3, are two of the children who go to Nurturing Nest Childcare in Post Falls. Seven Nurturing Nest families were recipients of child care scholarships made possible through generous donations and United Way of North Idaho and its Early Care and Education Task Force.
Previous
Next
by
DEVIN WEEKS
Staff Writer
|
February 28, 2021 1:10 AM
Since November, United Way of North Idaho and its Early Care and Education Task Force have awarded $47,238 in COVID Crisis Child Care Scholarships.
These funds supported 52 working families throughout North Idaho who have children enrolled in a licensed early care or school-age facility. Scholarships were paid as monthly tuition supplements directly to the care provider.
The fund supporting these families was created through the City of Coeur d'Alene Community Development Block Grant, the Innovia Foundation, Idaho Community Foundation, Pita Pit, private individual contributions and United Way's Ride for ALICE fundraiser. Applications were reviewed by a panel of United Way staff and community members representing local child cares, schools and businesses.
In a recent news release from UWNI, one single mom with two little girls shared during the application process that each month, child care costs $1,200, rent is $750 and her take-home pay is only about $2,000.
"Then add phone, electric and car insurance. Everything is pretty much gone then," the mom wrote. "I've really only been making it because of the scholarship I've gotten from your organization. I have to work! But in order to work the girls must go somewhere, obviously. Things are very tight budget wise."
Chalayne Pribyl, director of Nurturing Nest in Post Falls, which serves about 30 families, said the COVID Crisis Child Care Scholarships program "is such a blessing." This money helped seven of the families with children in her care.
"Especially in this last year, so many families were two income, now they're one," Pribyl said Wednesday. "I would have probably lost those seven families if that grant would not have been available to them."
She said she has cried with several parents who struggle to pay bills and car repairs. As much as she wishes she could just forgo their balances, she still has to run her business.
"You want to but you, too, are paying a team, staff, rent, utilities, supplies," she said. "When we're all that tight on the budget, pulling our belts tighter and tighter," those UWNI funds made a huge difference.
So, why is child care so expensive?
Keri Cederquist, community impact director for UWNI, explained that a lot of factors are at play.
"A big majority for most child care providers is their payroll," Cederquist said. "From what we have gathered, about 90% of the budget goes to payroll."
State and city licensing standards requiring specific adult-to-children ratios contribute to the cost, she said. In Coeur d'Alene, it's one to six.
"With needing to staff people, and qualified people, it gets expensive," Cederquist said.
The flip side to that, she said, is that wages are not competitive for child care providers, which results in high turnover and the need for recruiting and training. The median wage for child care providers in 2018 was $9 per hour.
"In my opinion, the business is systemically undervalued and underpaid, and for many, many years, decades, the prevailing thought was, 'Why would we pay for something that primarily mothers can do at home?'" she said. "That model might work for the 1950s, but it's not the case now."
Child care costs also include food, high quality materials, special furniture, space requirements, CPR training, background checks and, in the COVID era, increased cleaning supplies and protective equipment.
"It really adds up," Cederquist said. "Most businesses operate on a very slim margin, a 1 to 2% margin, and what we saw with the pandemic, a couple weeks of closure would mean they have to close their doors."
One of UWNI's impact goals is to ensure that all children have nurturing early experiences and enter school ready to learn. To do this, UWNI builds partnerships to provide more affordable, high-quality child care for working families in the region.
Cederquist said this benefit spans two generations. The children who receive quality care are able to properly grow and develop while their parents are able to increase their financial stability by working, knowing their children are lovingly cared for.
"Having accessible quality child care allows families to get to work," Cederquist said. "It allows them to be physically and mentally present at work knowing their children are safe and nurtured. It reduces absenteeism and increases productivity and retention."
She said the return on investment is "greater than any other that we know in society" at 7 to 13% for every dollar spent on early care and education. This is in the form of life outcomes.
Pribyl said people don't realize until they work with these little ones every day how important quality care is in preparing them for life.
"Some come in so broken, and after a little bit, they're happier, they're healthier. It's huge to have quality child care in our community," she said. "It takes a village, and these kids are our future. When I work with these kids every day, sometimes day care is the only consistent schedule or food they have. These kids are our future. They're our community, our world."
To continue providing child care scholarships to the North Idaho workforce and full-time students, communitywide support is needed. Visit www.uwnorthidaho.org/give or text IdahoKids to 40403 to donate.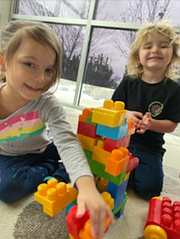 Recent Headlines
---