Rockslide cleared from Fernan Lake Road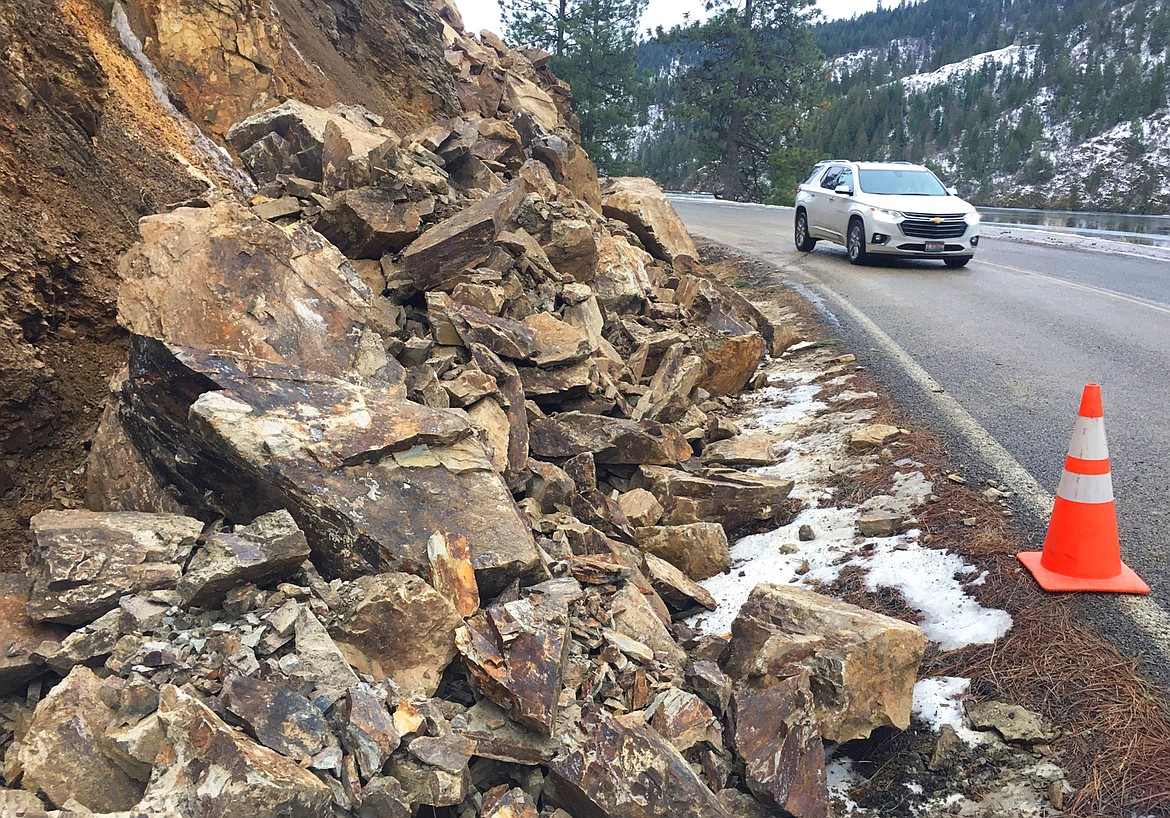 A driver on Monday passes by the site of a Saturday night rockslide on Fernan Lake Road.
BILL BULEY/Press
by
BILL BULEY
Staff Writer
|
February 23, 2021 1:00 AM
FERNAN LAKE — A rockslide blocked Fernan Lake Road late Saturday and early Sunday.
Loren Horning, foreman of the East Side Highway District, said he received the call about 10:30 p.m. that several large boulders and smaller rocks broke loose from the hillside about a half-mile from where the road starts around the lake. There were no injuries.
Horning responded quickly and spent about three hours using a front-end loader to push the debris from the road into the inside shoulder. While both lanes were blocked for some time, there was room for traffic to go around during the operation.
"It was a pretty substantial slide," he said.
Horning said the slide was most likely caused by the freeze-thaw cycle in the area. The moisture combined with the cold "just breaks stuff loose."
There are only a few spots where rockslides are a threat on Fernan Lake Road.
"We don't get a whole lot out there," he said Monday.
The East Side Highway District has been tied up with snow removal lately and is still cleaning up from the January windstorm, so it plans to shore up the area of the rockslide this spring.
Horning said due to the large size of some of the boulders, they will have to be broken up before removal.
"We'll keep the road open when we do the cleanup," he said.
---