Grin and share it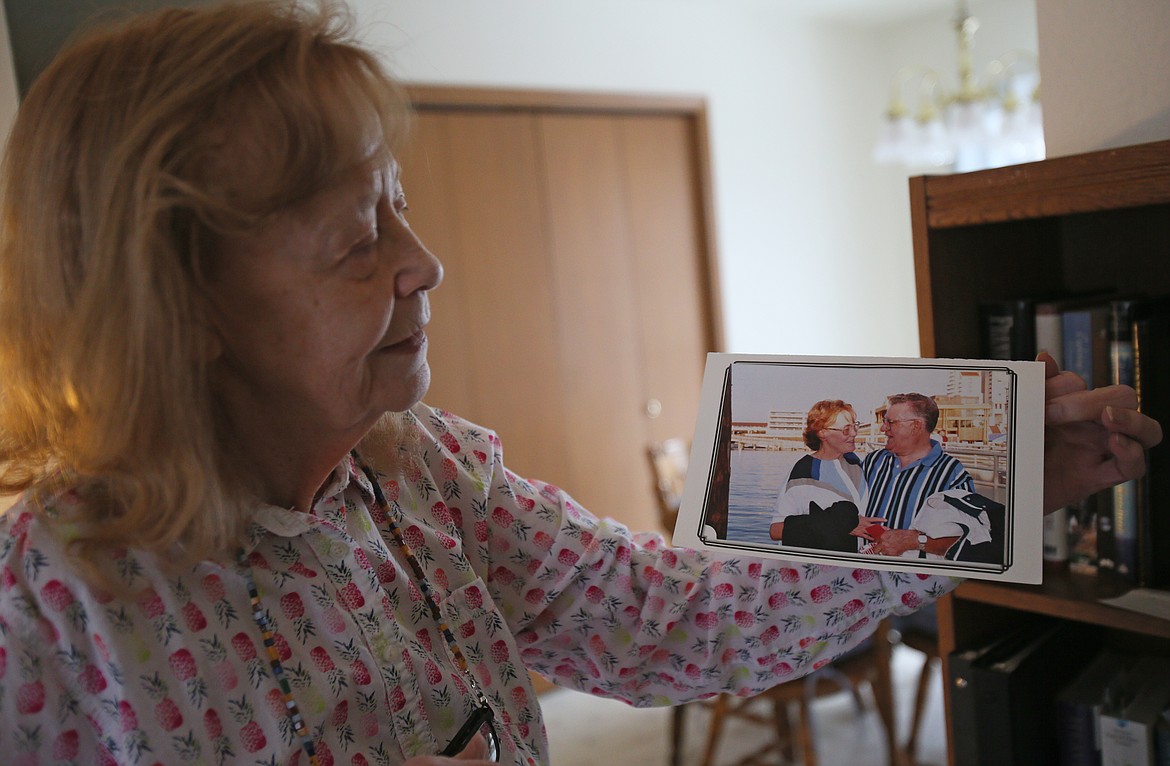 Dorothy Gohl holds up a photo of her with the love of her life, Chuck Dempsey, who died in October, during one of their many lake adventures. She wrote to The Press to request some of his Ghastly Groaners be printed as one of his last wishes.
DEVIN WEEKS/Press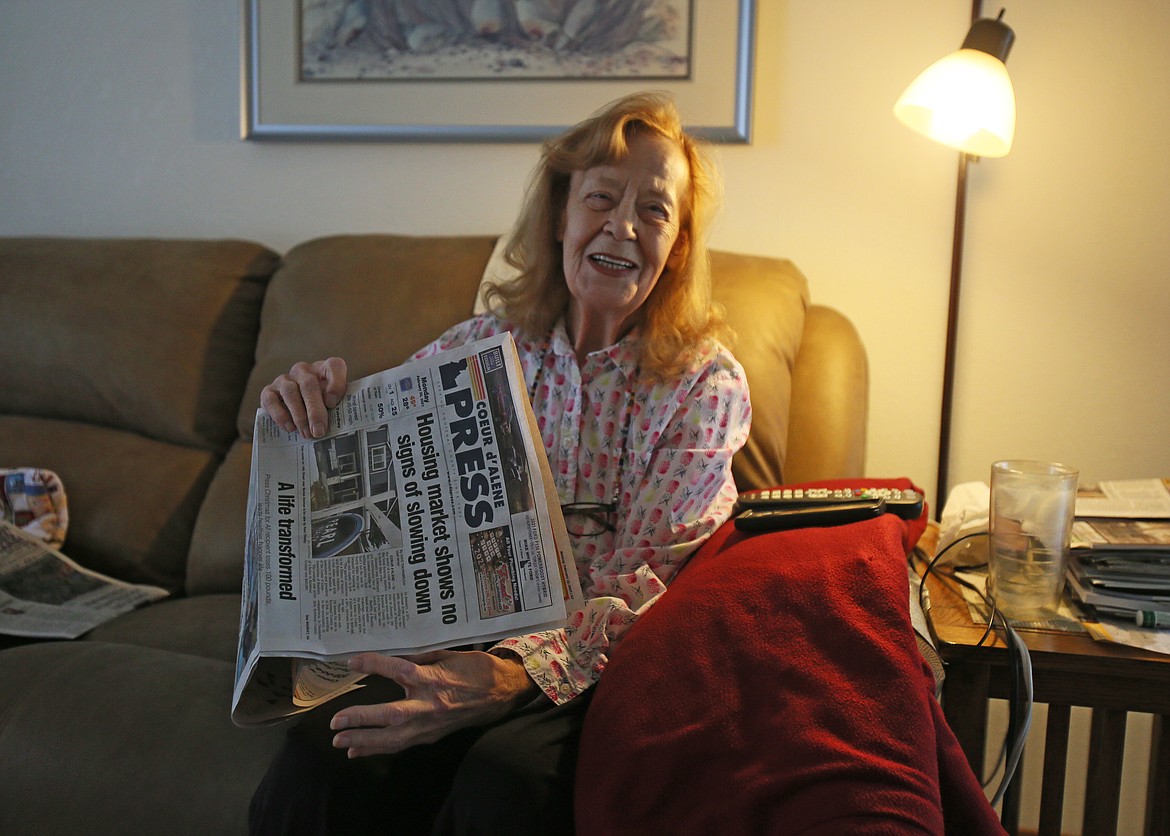 Dorothy Gohl, of Coeur d'Alene, giggles as she talks about how she and the love of her life, Chuck Dempsey, who died in October, used to love reading the Ghastly Groaner in The Press. She's seen here in her home Monday.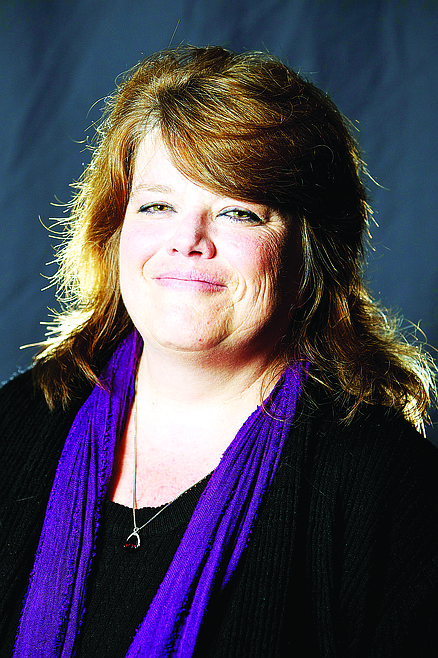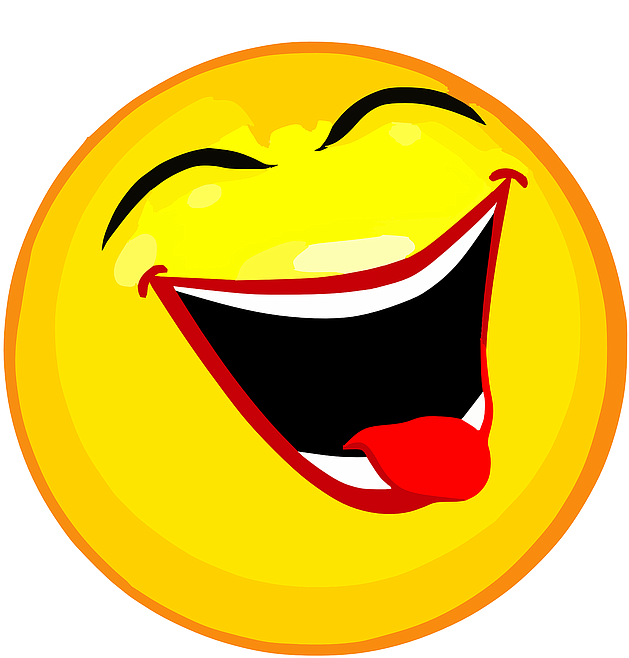 Previous
Next
by
DEVIN WEEKS
Staff Writer
|
February 23, 2021 1:08 AM
Every day, Dorothy Gohl and the love of her life, Chuck Dempsey, would spend a couple hours at lunchtime poring over newspapers.
They swapped interesting stories and had fulfilling discussions about current events.
"We did everything together," Gohl said Monday. "We both read the paper together."
And they always giggled, chuckled, raised their eyebrows and rolled their eyes at one particular daily piece in The Press — the Ghastly Groaner.
"He got hooked on the Groaner," she said. "He really, really looked forward to that. It would be something we'd laugh about or ponder about or always talked about. Even through the day, something might come up and we'd say, 'Remember that at noon, what we read?'"
Gohl wrote to The Press in January, a few months after Dempsey died on Oct. 23. She requested that some of Dempsey's own Groaners be printed as a way of fulfilling one of his wishes.
"Chuck always wanted to have his Groaners published and always looked for them first in your paper," Gohl wrote to The Press in her flowery cursive. "He so enjoyed them."
Dempsey and Gohl's love story started later in their lives after they had known each other as neighbors. Dempsey always made sure Gohl had fresh flowers around her and planted beautiful yellow roses in her yard so she would think of him and be surrounded by their lovely perfume when they bloomed. Gohl always made sure Dempsey had a delicious meal and a clean home, as well as a friend to share life with. The couple loved to go dancing at the Eagles, had a home built together and worked on a beautifully landscaped yard, much thanks to Dempsey's masterful masonry abilities.
"We were like two peas in a pod," Gohl said. "Until I found Chuck, I thought I'd never, never, never find Prince Charming."
Kindness and good humor were staples of their relationship. They were in love, and they never passed up a chance to laugh when the Groaner tickled their funny bones.
"A lot of times you don't get it, a lot of times you really get it and it really is something that takes you away from reality, so to speak," Gohl said.
The Ghastly Groaner was given life on Dec. 1, 2017 when then-City Editor Maureen Dolan brought the idea to Managing Editor Mike Patrick, who is known to enjoy wordplay and really good bad jokes (and really bad bad jokes!). Dolan said he loved the idea.
"People who love it really, really love it," Dolan said.
She said the "Ghastly Groaner" is something that she grew up with in New Jersey years ago, listening to the radio in the kitchen with her family during breakfast.
"We all stopped talking and paid attention when they announced the 'Ghastly Groaner,'" Dolan said. "They were pretty bad jokes, but we laughed so hard. It was a good memory."
Dolan said she realized a little bright spot could go a long way in this polarizing era.
"Feeling at odds with one another as human beings isn't uncommon," she said. "It just felt like we were so angry, the anger felt a little louder to me, personally."
She was reminded of those mornings with her family, waiting for the Groaner and the joy it brought.
"The funny thing about a bad joke is it's like an inside joke. We all know it's really bad," Dolan said. "We're laughing at something totally silly, and I just felt like we needed some of that."
Through the years, readers have sent messages sharing what the Groaner means to them.
"I have never seen a newspaper with a daily Ghastly Groaner, or joke like the CDA Press," Lynn Olson wrote in 2019. "I hope it never goes away! With all the 'news' we are bombarded with every day, it is just a little something I look for in each issue. I even cut them out and send them to my grandkids in Oregon and North Carolina … so they don't just stay local! Thanks again. Keep up the good work!"
"I love puns and really appreciate the new Ghastly Groaner section in the paper," Eric Shofner wrote in January 2020. "Thank You for sharing this with us! Keep 'em coming!"
The Groaner has some hilarious frequent contributors — Bill Manning of Coeur d'Alene, who sends "Today's Offering;" Bob Ridout, whose letters are always handwritten on lined yellow notepad paper; and even Press columnist Sholeh Patrick are known to send some good ones.
"Laughter is the Best Medicine" is Reader's Digest's compilation of funnies, and the title couldn't be truer.
Same with the Ghastly Groaner. Yes, it can be ghastly. Most often it evokes grins, with occasional groans or grumbles, and even sometimes guffaws.
But it serves its purpose, providing a dose of humor's medicine, cracking smiles and connecting hearts on a daily basis. Send those good bad jokes to dweeks@cdapress.com and contribute to the tradition.
In honor of Dempsey, here are a few of his funnies, as submitted by Gohl:
"Growing old is mandatory; growing up is optional."
"Forget about health food. I need all the preservatives I can get."
"Growing old is, when you fall down, you wonder what else you can do while you're down there."
"It's frustrating when you know all the answers, but nobody bothers to ask you the questions."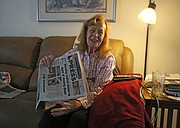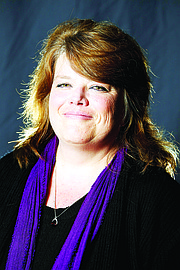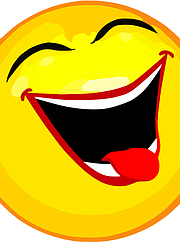 ---