Shot in the dark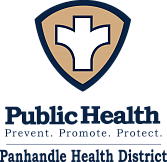 by
BILL BULEY
Staff Writer
|
February 2, 2021 1:08 AM
COEUR d'ALENE — "Call volume very high. Expect extended wait times."
That was the message on the Panhandle Health District's website on Monday, the first day those 65 and older could try to schedule an appointment for a COVID-19 vaccine.
They weren't kidding.
A call to the PHD phone number Monday afternoon got this message regarding the average wait time: 176 minutes and 5 seconds. That's nearly three hours.
Which is about how long Rick Wilson spent trying to get through so he and his wife could schedule a date and time for their vaccinations. He started calling at 8 a.m. It took nearly 10 minutes just to get through, and then another three hours on hold. At some point, he did speak to a person who told him to stay on the line until someone answered.
No one did.
Wilson gave up.
"That's not answering the problem," he said. "That's making the problem even worse."
Wilson referred to the PHD's COVID hotline as the COVID cold line.
"It's frustrating for older people," he said. "It's almost like being thrown in the trash can. Nobody cares."
Whether it was calling PHD by phone or trying to make an appointment on the website with Northwest Specialty Hospital, some 65 and older said they simply never got through and if they did, were greeted with a message that appointments could not be made. They waited and waited and tried and tried. It was maddening.
"Woefully unprepared," Barbara Budge said.
She called at 8 Monday morning and remained on hold for two hours. Her husband tried on another line and got the same response.
Finally, someone told Budge the phone system was down, overwhelmed by the large number of calls.
No big surprise, Budge said. Many seniors are afraid and want the vaccine.
Budge was critical of health officials for not being ready for the volume of calls early Monday.
"They don't understand how many people need these immunizations, so they're not prepared for it and they should be," she said.
"PHD can't handle this situation. They need help from the state," she continued. "C'mon. Who's planning this?"
One woman who called The Press said three people in her household tried for hours at different computers to get appointments. All failed.
"I realized it's the first day and there could be some problems, and I'm more than willing to wait for an appointment, but this was ridiculous," she said.
She questioned why people were told to call PHD starting Monday morning, and why Kootenai Health is telling people to register for appointments at its website starting at 4 p.m. Wednesday.
"Everybody in the world like me is going to be calling or trying to do this on the computer," she said.
The inability to connect with a real person or schedule an appointment online was upsetting, she said.
"When they say call for an appointment and you can't talk to anyone, they need to change their system," she said.
Bill Robb said he called PHD starting at 8 and kept at it for about 3 hours. He received a mix of not getting through, busy signals, nonstop ringing to being put on hold, informed via computer the wait time was 120 minutes, and eventually disconnected and the phone going dead.
"I probably redialed 100 times," he said. "It pretty much wasted my day."
His wife called from another number and fared no better.
"It's a black hole out there, you get into it and you don't know where you're at," Robb said.
He suggested PHD have a single number to call for an appointment, rather than getting caught up in a phone tree of options and buttons.
Robb plans to try to register with Kootenai Health and will check back with PHD.
He's hopeful of getting through — kind of.
"It's almost like, at this rate, it could take years to get everybody vaccinated," he said.
Barbara Zimmer of Coeur d'Alene said there needs to be a better way for people to make appointments for shots and stay informed about how the process is working.
She, too, was frustrated how things went on Monday.
"I've been through the mill and the hoops for a couple weeks like everybody else. Today was worse," she said.
"It could be next fall before we can get through," Zimmer added.
When asked if she planned to try and register with Kootenai Health Wednesday, Zimmer laughed.
"Thousands of people in tier 2 are going to be online at 4 p.m. and try to make an appointment," she said.
---