David Curtis Finkle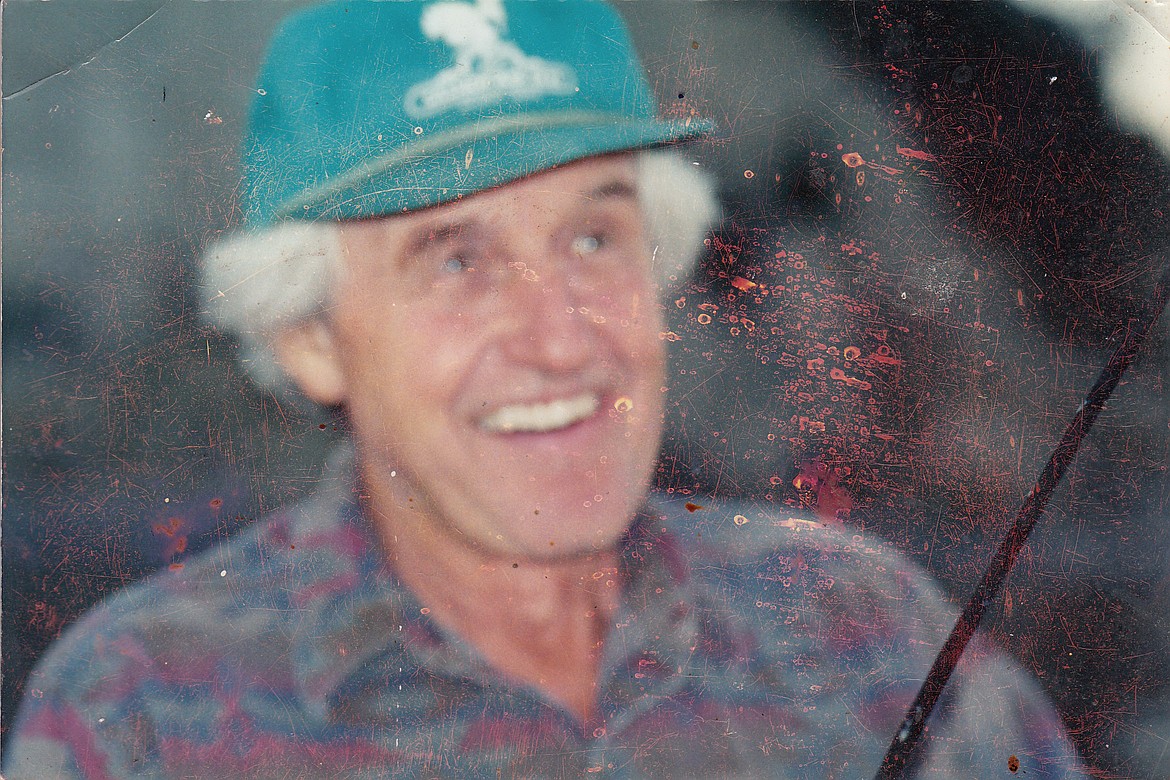 |
December 30, 2021 1:00 AM
David was born to Glen and Helene Finkle in Glendive, Mont. He was the oldest of three children. His brother, Dwayne, died at a young age. He grew up outside Wibaux, Mont., with his sister, Glenda Marie. They went to a one-room school house and he gained a love for hunting with his dad and going out alone on the prairie.
After World War II, his family traveled west, his dad seeking work. They settled in Puyallup, Wash., where David went to school and later to college at Washington State University. "Go Cougs." He majored in Hotel and Restaurant Administration and worked at the CUB as night manager.
While there he met the love of his life, Kay Fockler, of Pullman. On Dec. 30, 1965, they were married and David continued to work on campus. He installed flooring and helped his father-in-law, Stewart, remodel and build rentals.
After graduation he was hired by Saga Food Service and the couple went to Billings, Mont., Bellingham, Wash., and back to Pullman to be a food service buyer for the college. During that time David and Kay had three daughters. Larra died in infancy, Kim born 1968 and Dana 1971.
David changed careers and became a general contractor and the family moved to Coeur d'Alene, Idaho, in the '70s. He continued until 2000, when he retired.
While in Pullman he found a little game bird, a Chukar, on the breaks of the Salmon River. He hunted there, also after elk and deer. He was never without a German Shorthair Pointer by his side and his sweet Katie. All in all they shared the adventure with 10 dogs.
David gave his love of the outdoors to family including eight grandchildren: Rowan, Aunnic, Emory, Laurel, Gracee, Kanyon, Mason and David. His life was spent with Kay, picking huckleberries in the Coeur d'Alene mountains, rafting, cross country skiing and backpacking the wilderness of Idaho to fly fish. They bought a jet boat, "Chukar Feathers", and went to Dworshak looking for bass with their lifelong friend, Bill Peterson. They camped in their wall tent and had many adventures.
David was fondly known as "Chukar Dave." Being diagnosed with cancer in the late '80s, he turned to a naturopathic approach for hope and healing. To help himself, he developed a Natural Herbal Seasoning named Chukar Dave's. He was cancer free for over 30 years. The seasoning is known from Sandpoint to Riggins, Idaho.
David found 5 acres on the Rathdrum Prairie and that has become the Finkle Farm. In his generosity he built Katie a pod house. She teaches children swimming and about water safety. They will have been married nigh onto 56 years and Katie will remain in their family home.
He is survived by his wife; daughters Kim and Dana; son-in-law Sean Stevenson; eight grandchildren; sister Glenda and Spud of Ocean Shores, Wash.; brother-in-law Randy Fockler and wife Debbie of Cheney, Wash.; numerous cousins, nieces, nephews and their families.
To celebrate David's love of life and adventure, we will have a gathering. Kay and family would be honored and happy for everyone to join us from 1–5 p.m. on Jan. 15, 2022, at the Post Falls Senior Center, 1215 E. Third Ave. Post Falls, ID 83854. Bring your favorite food for potluck and your stories.
Please visit David's online memorial and sign his guestbook at yatesfuneralhomes.com.
Recent Headlines
---