Electioneering investigation continues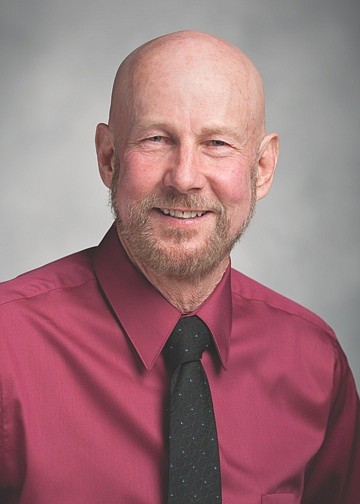 by
KAYE THORNBRUGH
Staff Writer
|
December 29, 2021 1:06 AM
COEUR d'ALENE — An investigation into possible electioneering during November's local elections is ongoing.
Former Coeur d'Alene school board member and retired educator Dave Eubanks told The Press he witnessed illegal activity at a polling place in Hayden.
Eubanks said he saw an unidentified Precinct 19 poll worker offer a voter a card printed with information about critical race theory.
Critical race theory (CRT) is an academic concept. The central idea is that race is a social construct and that racism is not just a product of individual prejudice, but also embedded in legal systems and policies.
CRT is taught at the college level, particularly in law school. The concept is not taught in local schools.
After voting, Eubanks said he approached the poll worker to ask about the card.
The poll worker allegedly confirmed the card was about CRT but argued the topic was not political and was therefore appropriate.
Eubanks said he pointed out that CRT is a hot-button political topic nationwide, but the poll worker held firm.
"She said it has nothing to do with the election and 'I'll do whatever I feel like doing,'" Eubanks said.
Idaho Code states that on the day of any election, no person inside or within 100 feet of a polling place can "do any electioneering."
The law specifically forbids circulating "cards or handbills of any kind."
Electioneering is punishable by a fine of up to $1,000.
Kootenai County Clerk Jim Brannon condemned the poll worker's actions in November.
Eubanks spent 43 years teaching public schools, followed by five years as a school board member.
After all those years teaching history and civics, he said he just couldn't let it slide when he witnessed illegal activity at a polling place.
"The whole country has been talking about election integrity," Eubanks said. "Here is something that's going on that's lacking integrity, right under our noses."
He filed a complaint with the Kootenai County Sheriff's Office, which conducted an investigation.
The case was then forwarded to the Kootenai County Prosecutor's Office for review.
Prosecuting Attorney Barry McHugh told The Press on Tuesday that he has requested additional investigative work be completed in the case.
McHugh didn't have an estimate for when the investigation will be finished.
McHugh said last month that his office had not prosecuted any case related to electioneering previously.
Eubanks said he looks forward to the resolution of the case.
"Without the integrity of our elections, we're doomed," he said.
Recent Headlines
---