Missing snowboarder passes away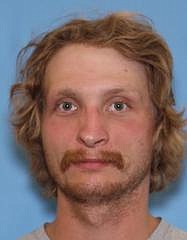 |
December 28, 2021 1:00 AM
A snowboarder lost overnight at Schweitzer has passed away, according to the Bonner County Sheriff's Office.
Riley Hadeen, 27, of Sandpoint was reported missing Sunday afternoon after he failed to turn up at a designated meeting spot at 2:30 p.m. BCSO officials were notified he was missing and responded to liaison with Schweitzer Ski Patrol crews.
The search for Hadeen, who was last seen in-bounds in the resort's North Bowl area, was initiated immediately and continued until about 5:30 p.m., resort officials said in a post to its Facebook page.
Requested air support from multiple agencies was initially denied due to deteriorating weather conditions and the search was suspended for the night, Schweitzer officials said.
When weather conditions improved, a Search & Rescue air asset from Fairchild Air Force Base flew over the area with thermal sensors about 10 p.m. Unfortunately, the crew was unsuccessful in locating Hadeen.
Search efforts resumed early Monday morning with Schweitzer Ski Patrol, working with other local and regional agencies, including Two Bear Air rescue crews, leading the effort to locate Hadeen.
Hadeen was located in-bounds about 10 a.m. and recovered by Schweitzer Ski Patrol, who began performing CPR. He was airlifted by Two Bear Air to the Sandpoint Airport where rescue crews were met by medics.
He was declared dead from his injuries at the airport by medical crews, Capt. Tim Hemphill, BCSO public information officer, said.
A cause of death has not yet been determined.
The incident will now transition from a missing person's case to a death investigation, Hemphill said.
In their post, Schweitzer officials said Hadeen's family was notified and was kept abreast of the situation throughout the search.
"Schweitzer's focus is on supporting the family during this intense process — our hearts go out to all of the friends and family," resort officials said in the post.
Schweitzer officials said no further information is available.
---