Group aims to 'take back' Idaho from extremist politics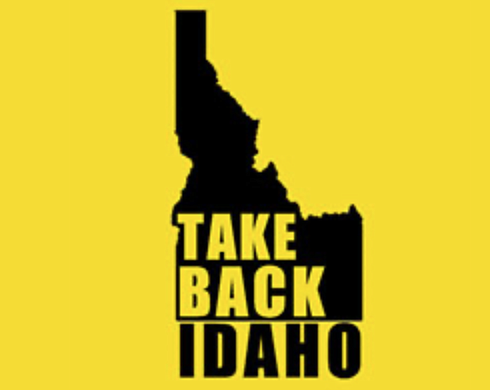 A new statewide organization, Take Back Idaho, announced plans to "restore reason" and "cull extremists" in the state legislature. Photo courtesy the Take Back Idaho Committee.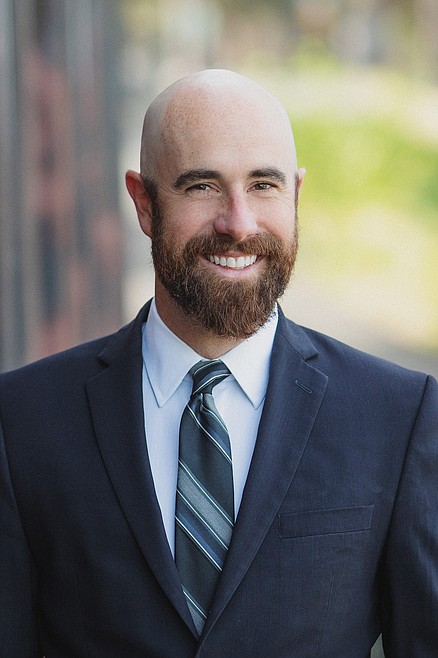 Luke Malek, a North Idaho lawmaker confirms his upcoming campaign for the Lieutenant Governor election in 2022. Photo courtesy Luke Malek.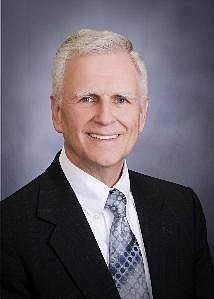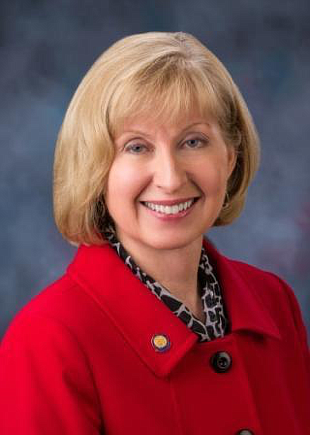 Previous
Next
by
MADISON HARDY
Staff Writer
|
December 17, 2021 1:08 AM
Recent claims of extremism in the Idaho Legislature have sparked a new citizen committee that hopes to "restore reason" to the lawmaking body in the 2022 election.
The Take Back Idaho (TBI) political action committee features an array of past elected officials and public figures who stated in a news release that the Legislature has "gone off the rails."
Committee members and their former titles include:
• Bruce Newcomb, Burley Representative and Speaker of the House
• Bob Geddes, Soda Springs Senator and Senate President

• Ben Ysursa, Secretary of State
• Jim Jones, Attorney General
• Jennifer Ellis, Idaho Cattle Association President
• Wil Overgaard, Superintendent of the Weiser School District
Founding members of the new PAC are all names Sagle Sen. Jim Woodward recognizes as people dedicated to maintaining a stable, productive and conservative Idaho.
"They are rural Idahoans who have served the state over many decades," he said. "When a former speaker of the house, a former Senate pro tem and a former attorney general and Supreme Court justice are joining together with a message about where we are headed, I'm certainly willing to listen and learn."
"The extremists have tried to strip local control, undermined our public education system and made our great state a laughing stock in the eyes of the nation," said Newcomb, a Republican who served as speaker of the house from 1998 to 2006.
Geddes, a Republican and the state's longest-running Senate President Pro Tem, criticized Republican Party members for adhering to Idaho Freedom Foundation ideals.
"Too many of the Republican Party legislators have become ardent followers of the Idaho Freedom Foundation, which thrives on creating discord and havoc," he said. "They have lost sight of the fact that they were elected to represent the people, not a dark-money think tank."
Launched in January 2009, the IFF describes itself as a "state-focused, free-market think tank dedicated to Idaho issues." The conservative nonprofit organization later developed a "Freedom Index" that evaluates legislation and ranks lawmakers based on voting records.
As of Wednesday, the top-scoring legislator on the Freedom Index was White Bird Rep. Priscilla Giddings, who was just censured by fellow House members for ethics violations.
Four Kootenai County lawmakers have a score of 90 or higher on the Freedom Index. They are:
• Post Falls Rep. Tony Wisniewski, 97
• Hayden Rep. Doug Okuniewicz, 94
• Dalton Gardens Rep. Vito Barbieri, 92
• Post Falls Rep. Ron Mendive, 90
The Idaho Freedom Foundation does not respond to press inquiries, according to the organization's online media policy. An IFF representative also told The Press on Wednesday the Foundation had no comment regarding the TBI release.
Woodward said Take Back Idaho's message appears directed toward "a Boise special-interest lobby group that has turned into a lucrative business model." When those organizations are driving the narrative, the Sagle legislator said their followers are the only winners.
"The people elected to represent a community in the Legislature must have the interests of the community as their primary driver, both in thought and voting," Woodward said. "When a money-making special interest group is driving the narrative, regular Idahoans lose."
Coeur d'Alene Sen. Mary Souza echoed Woodward's comments, emphasizing that a legislator's sole duty is to their constituents. While Souza said she's always open to hearing all viewpoints on a given issue, her job is to serve her constituents.
"I have the responsibility to represent my district and vote the way I think I should for my district," Souza said. "We did not get elected to give our vote away to any third-party group. The Idaho Freedom Foundation is not the only group that is grading, but now other groups are copying them and grading us as if we were in grade school."
Souza, who has an IFF score of 53, said the foundation's influence is more prominent among House lawmakers than the Senate. Souza said she doesn't believe the foundation's presence is "extreme," but she recognized how a score might look to residents who don't closely follow the legislative session.
"If my constituents don't like the way I voted, I'm happy to sit down and talk to them about my thought pattern and rationale," Souza said. "Many people who see the score from the Freedom Foundation or an outside group have no idea what the bill said. They just take a comment from this group and decide whether we're doing a good job."
In the TBI release, members outlined several concerns against the Freedom Foundation and "extremist" lawmakers, primarily concerning education.
"The IFF has done tremendous damage to Idaho's education system," Overgaard said. "The organization has caused its legislative followers to chronically underfund public education at all levels and has tried to discredit our school system with false charges of student indoctrination."
Wisniewski has served on the House Education Committee for three years. He told The Press representatives are sworn to support the Idaho Constitution, which requires a "free public education system that is thorough and uniform."
"Our job as a legislature is to balance the critical needs of all the citizens," he said, "not just emphasize one particular segment."
Without "coming to the defense" of the IFF, Wisniewski said the organization's mission is to "keep in check the growth of government and keep legislators grounded to their oath of supporting the constitution."
"(They) make sure taxes and fees don't go up exorbitantly and that we maintain limited government, which is what our founding fathers wanted," he said. "In those regards, I agree with their principles. But I have disagreed with some of their specific recommendations on certain bills."
Like Souza, Wisniewski said many lobbying groups try to push legislation, but he would not say one is most influential. He also disagrees with Jones' statement in the press release that "too many Republican Party legislators blindly carry out the dictates of (IFF) which does not have the best interests of Idahoans at heart."
"They all have beliefs and passions, but I don't believe anybody is there to do harm to Idaho or our citizens," he said.
When former Coeur d'Alene representative Luke Malek bowed out of the 2022 Idaho Lieutenant Governor race recently, he warned citizens that "extremist politics has divided our state" and "threaten(s) everything Idahoans hold dear."
On Tuesday, Malek affirmed his belief that citizens and lawmakers need to continue to "fight against extremism."
"Good policy suffers when people are focused on self-promotion and fearmongering," he told The Press.
Malek added the IFF "creates problems" and doesn't have "any agenda that is good for Idaho policy."
"I think there are legislators who are worried a negative score from the Freedom Foundation will harm their ability to get re-elected," he said. "But I don't know personally of any legislator who takes (IFF) policy seriously."
TBI stated in the release that committee members will support voter outreach programs and information on state and legislative issues on their website TakeBackIdaho.com.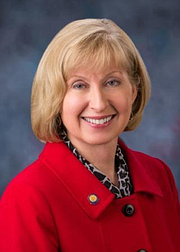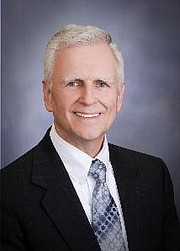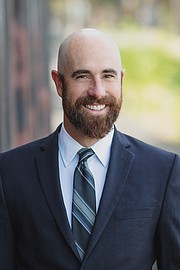 Recent Headlines
---