Ask the secret agent — torched lawns and COVID concerns
by
TYLER WILSON/Special to The Press
|
August 15, 2021 1:00 AM
The Real Estate Secret Agent has all the answers.
OK, so maybe he/she/they can't explain astrophysics or recite entire scenes from "The Twilight Saga" with K-Stew-level gusto, but our undercover operative has some solid advice about some burning home-related questions. In fact, the first question is literally about burning!
Question: I want to sell my home before it gets cold outside, but this dry, hot weather has torched my lawn. Will this hurt my asking price? What should I do about it?
Secret Agent: The Inland Northwest has been slammed with record-breaking heat and hardly any rain. You're not the only one with some dead grass in the front yard.
While a good first impression is always ideal, I wouldn't stress too much about dead patches of grass. Focus on a well-kept outdoor space. Mow the lawn, pull the weeds, trim the hedges. This will reduce fire hazards, and it shows potential buyers that the space is manageable.
The only caveat I'll add is if you live in a neighborhood with a particularly strict HOA. If that's the case, I'm guessing someone has already made a comment about the grass. Still, at the end of the day, we're all adjusting to this unprecedented heat.
Question: COVID-19 is surging locally again thanks to the Delta variant. My agent suggests holding an open house for my property, but I'm worried about holding an event that could lead to more infections. Ideas?
Secret Agent: Good news: The real estate industry has been dealing with the threat of COVID-19 for more than a year-and-a-half, and we know the things we can do to keep people safe and reduce exposure.
It's as simple as asking visitors to wear a mask inside, and/or request that only one set of prospective buyers enter the home at a time.
If you're worried about that "best buyer" not making an offer because they don't want to attend an open house, you can always make the home available for private viewings before or after an open house. Your agent can request that all offers come in a certain date and time, so you can compare all offers accordingly, regardless of who viewed the home first.
You can also talk to your agent about beefing up the virtual viewing options on your listings. More photos or even a 3D walkthrough can result in more eyes on the property.
Question: Given the skyrocketing prices, are you worried about a "bubble burst?" Be honest.
Secret Agent: The short answer is no. The long answer is we live in a highly desirable part of the country, and that growth will continue as more people move away from larger metropolitan areas around the country. We could see a slowdown in price increases, especially if new construction can ever catch up with demand. Still, real estate in North Idaho remains a stable and smart long-term investment.
• • •
Let us know about standout neighborhoods and developments that we may feature in an upcoming Neighborhood of the Week. Contact Tyler Wilson at twilson@cdapress.com.
Real Estate Agents, take advantage of Neighborhood of the Week by sending in your suggestions for featured areas, including sites outside the normal confines of Coeur d'Alene, Post Falls and Hayden.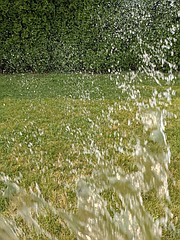 ---